That's right, I'm going on another Brandcation. These are the best blogging trips ever! I always get to meet great people and experience things I'd NEVER experience on my own. I've been to every Brandcation event that's been planned. The first was Bloggers on Bourbon which was my first experience in New Orleans. I fell in love and can't wait to go back! The second was Brandcation Kissimmee Global Getaway. At that event I got to ride a gator and go ziplining for my first time. The most recent Brandcation was Bloggers Gone Coastal. There were so many awesome activities on that trip, including more ziplining, tubing, star gazing and dolphin watching. This time will not disappoint, either!
See that beautiful cabin? We'll be staying there. It will be the first Brandcation where we are all in the same building. "Cabin Fever Vacations offers over 200 economy to luxury Pigeon Forge and Gatlinburg cabins for guests visting our scenic Smokies. Secluded honeymoon cabins with romantic mountain views, family reunion cabins, and log cabin resorts with swimming pools." I think it's going to be a blast! This time I will be rooming with Jenn of The Rebel Chick. She is awesome and I can't wait to get to know her better! I can't wait for all the great activities we'll be doing. Here's the itinerary:
Thursday:
Check in/ Getting to know you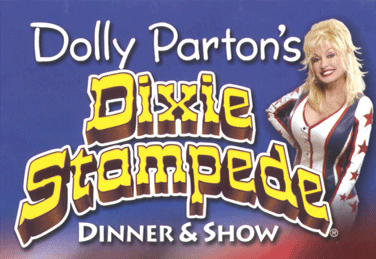 Dixie Stampede– Searching for family fun and adventure during your vacation in the Great Smoky Mountains of Tennessee? Join Dolly Parton's Dixie Stampede Dinner Attraction in Pigeon Forge, TN for a family feast and fantastic show fun for all ages.
Filled with friendly North and South competition, thrilling horse riding stunts, spectacular special effects, phenomenal musical productions plus a mouth-watering four-course feast complete with a delicious dessert!
Friday: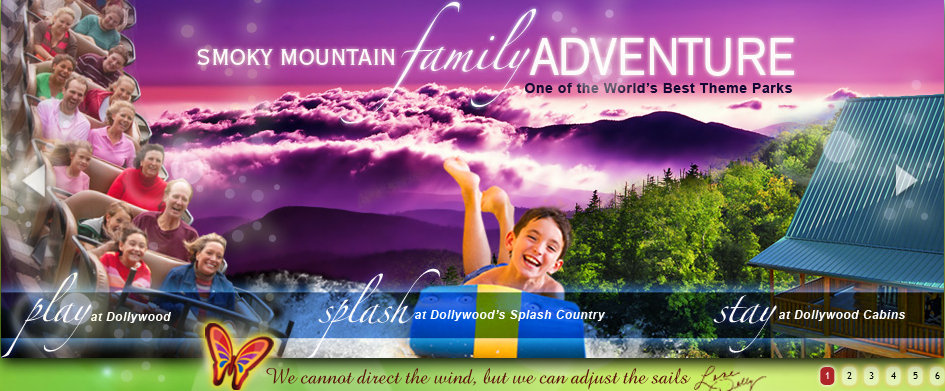 Dollywood– An all inclusive stay and play resort! You can play, eat and stay. I'm looking forward to enjoying the rides with adult friends. I'm sure we're going to have to make a trip down to enjoy it as a family sometime, too!

Dinner at Lumberjack Feud– YO HO! Grab your flannel shirt, sharpen your ax, and log roll your way over to the newest Dinner Theatre Show in Pigeon Forge, TN: Lumberjack Feud!!! There you will receive VIP treatment that includes premium dinner seating for an up close and personal view of the feuding lumberjack Dawson and McGraw families. This ain't your ordinary Pigeon Forge Dinner Theatre song and dance show! The Lumberjack Feud is unlike anything else in town! Taking place in a new 10 million dollar facility, once you enter our arena, for the next 90 minutes you become part of the show! With 10 different logging events you will thrill to the professional ESPN timber athletes as they compete in such areas as axe swinging, log rolling, tree climbing, and chainsaw carving action! And you won't want to miss seeing the log pulling Draft Horses, the Bears, and high flying TimberDogs. And we round out our show with gut-bustin', family-friendly comedy, via emcee Ranger Black, and the crazy antics of Camper Bob.
Saturday: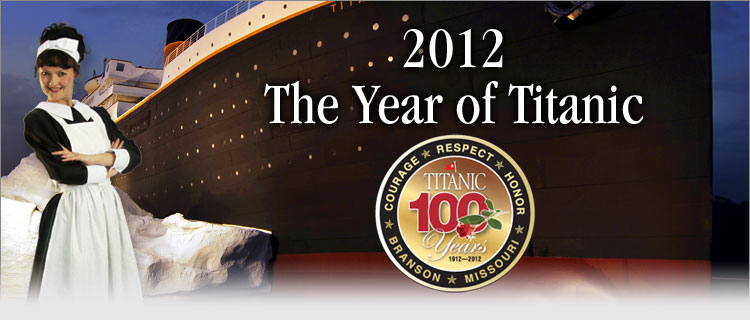 Receive a Boarding Pass of an actual Titanicpassenger/crew member
View $4.5 million + of Titanic artifacts
Walk the $1 Million exact replica of Titanic's Grand Staircase
Touch an iceberg and feel 28-degree water
Shovel "coal" in Titanic's Boiler Room
Learn how to send an SOS distress signal
Experience the Sloping Decks of the ship's stern as she descended
Sit in an actual size lifeboat and hear true passenger stories
Discover your passenger's fate in the TitanicMemorial Room
And…come meet Molly and Carter, Titanic's Mascots working daily from 9am-5pm as a tribute to the dogs that were onboard Titanic.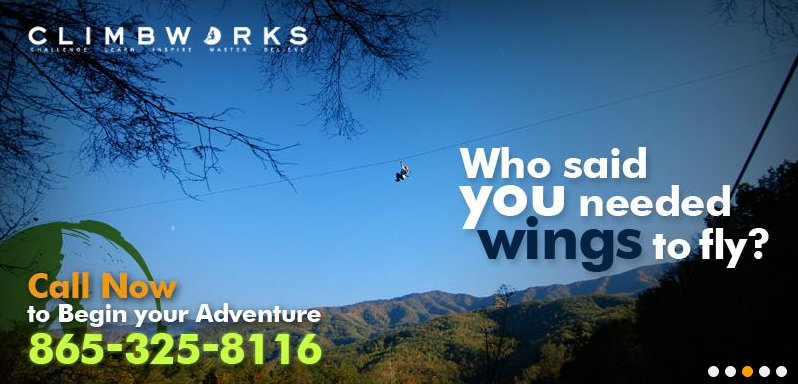 Ziplining at Climbworks– Being surrounded on three sides by the Smoky Mountain National Park, CLIMB Works Canopy gives you a bird's eye view of what makes the Smokies so unique. We start off by taking you on a fun four-wheel adventure to the top of the mountain and once you take that first step onto our beautifully constructed tour your feet won't touch the ground for the next 2 1/2 hours..
For the daring ones now is the time to explore, as you'll be zipping over ravines, streams, trees, wildlife, and gorgeous views of the National Park. Your tour will consist of 13 unique adventures up in the canopy of the trees. While learning about nature you will also be overcoming your fears as you make your way over 9 different zip lines, 3 canopy sky bridges, and a fun unique surprise at the end. With our parent company,CLIMB Works, being a national leader in zip line design and construction we can truly offer an experience that is unmatched in quality and safety. Challenge. Learn. Inspire. Master. Believe. Are you ready to C.L.I.M.B.?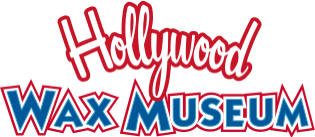 Hollywood Wax Museum– The new Hollywood Wax Museum has become an instant landmark in the Smoky Mountain community of Pigeon Forge, Tennessee. High on the hill at the corner of Parkway Boulevard and Showplace Boulevard in Pigeon Forge, Hollywood Wax Museum is the only wax museum in the country devoted entirely to celebrity figures. The two-story Museum brings Pigeon Forge tourists and locals into the world of Hollywood Stars and allows visitors to get close to some of the most famous people in show business, recreated so faithfully that you'd swear they are were alive. Hollywood Wax Museum houses tons of uncanny replicas, lending themselves to fun photo opportunities for guests. If you're waxing for fun things to do in Pigeon Forge TN, the country's largest Hollywood Wax Museum is a must-see.
80s Party and scary movie
Sunday:
Lots of sad goodbyes
I am so looking forward to going! Only 13 days until I leave! I know this is short notice, but if you're a company reading this post and would like to sponsor me, please feel free to reach out! I'd love to hear more about how we could partner.
An early thank you to all of the companies listed above for reaching out to us bloggers and making us feel welcome! I can't wait to experience this weekend.