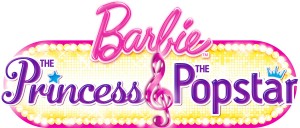 You may have heard that the new Barbie Princess and the Popstar movie was just released. Well, two weeks ago I got to have a Princess and the Popstar Release party at my house! I had 8 girls come over for dinner, playtime and to watch the movie.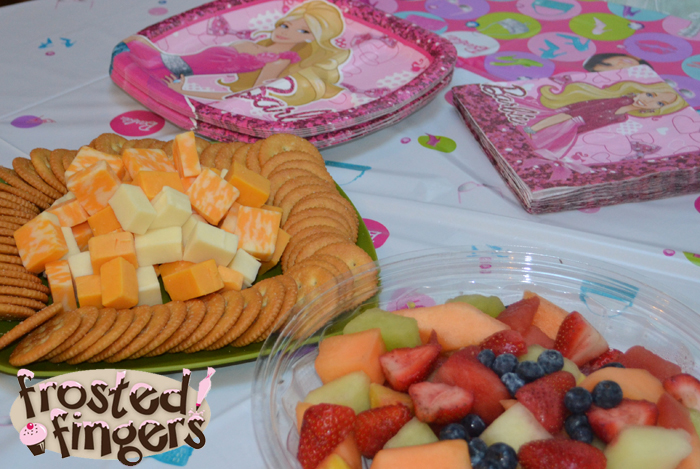 I had kid friendly foods for all the girls to eat: cheese and crackers, fresh fruit, sunflower seed butter and jelly sandwiches, and macaroni and cheese. (No peanut butter since one girl is allergic. Kids didn't complain about the taste, either!) The girls filled up their plates and sat down to watch the movie.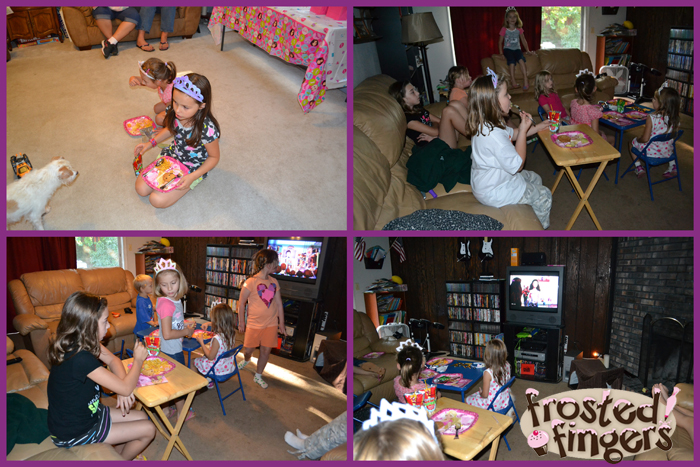 The girls loved watching the movie. A few wandered back and forth (mostly asking for cupcakes) but they all enjoyed it.
The DVD – In "Barbie™ The Princess and The Popstar", Barbie plays princess Tori who dreams of leaving her royal life for the life of her favorite popstar Keira. Simultaneously, Keira is tired of performing and her superstar lifestyle and dreams of becoming a real-life princess. The two find each other and magically trade places. However, not everything is as easy as it seems and the two girls soon learn that it's better to be yourself and learn to appreciate the lives they had before the transformation. Girls and moms will love the fun music with classic tunes re-written in Barbie style and with eye popping animation, this is sure to become a new Barbie film favorite.
I haven't actually sat down to watch the movie myself. The moms and I all caught up with each other while the girls were watching the movie. It was nice to have "adult time!"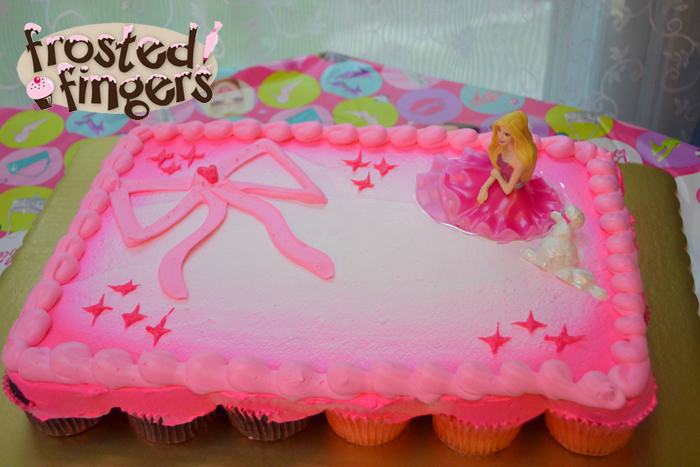 After the movie the girls finally got those cupcakes they were eyeing the whole time. (I almost didn't have the cupcakes because Meijer lost my order. I was pretty mad! Luckily they threw this together in 15 minutes.) After the movie and cupcakes the girls got to play with some new Barbie Princess and the Popstar toys.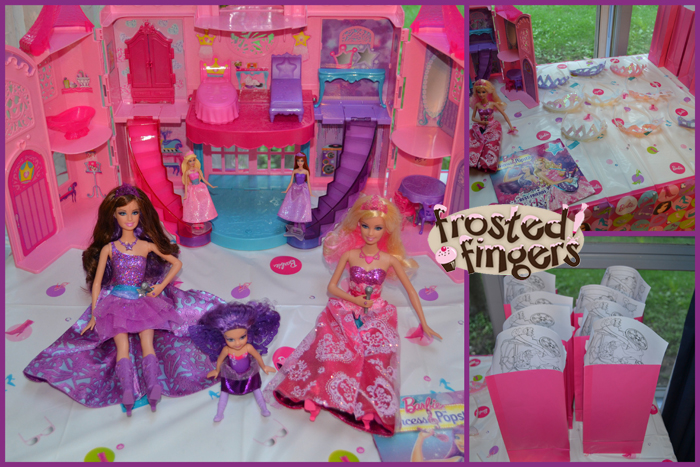 The castle was a huge hit. I'm still missing one of the mini Barbies from the castle. It got hidden somewhere in my house the night of the party. The girls loved how the full sized Barbies could transform from a Princess to a Popstar. You can twist the hair to make it look like dyed popstar hair and their dresses easily transform into mini skirts with capes. Each of the girls got to bring home a mini Chelsea Fairy Doll and they were so excited!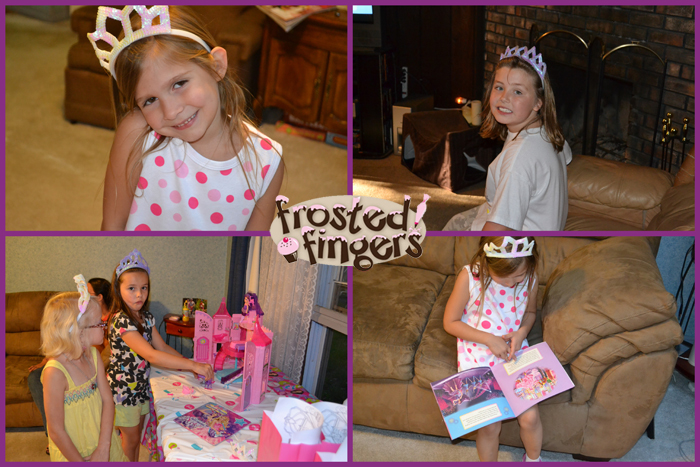 A good time was had by all and all the girls were very appreciative of all the goodies they received that night. (Don't ask why my daughter has to cock her head to the side in every picture. We're going to look back on this year of pictures and laugh.) How would your little girl like to have a Tori and Keira doll of her own? I'm giving away one of each to one lucky winner: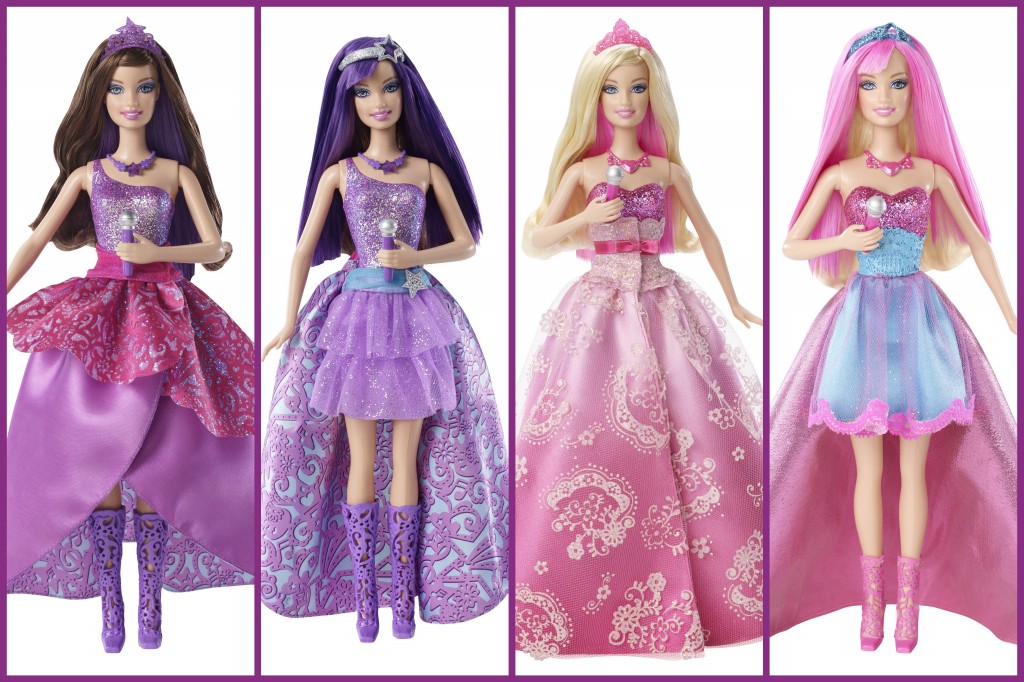 Remember to go visit the Barbie website and follow them on Twitter.
Note: I wrote this review while participating in a campaign by One 2 One Network on behalf of Barbie and received products to facilitate my post and a promotional item to thank me for taking the time to participate.
Giveaway is open to the continental USA and ends on October 9, 2012 at 12:01 am EST. Winner will be selected at random from all eligible entries and will be contacted by email. Winner will have 24 hrs to respond. Winner may only win one prize pack, if you win on another site, a new winner will be drawn. Please add paula@frostedfingers.com to your trusted email filter. If original winner does not claim their prize within 24 hrs, it is forfeit and a new winner will be selected promptly.
No purchase necessary to enter or win. Odds of winning are not increased by a purchase.
Contest may be removed at any time.