This was one of my favorite drinks at the Sandra Lee Summer Carnival event in NYC. It was fruity and fun!
California Lemonade Drink #bySandraLee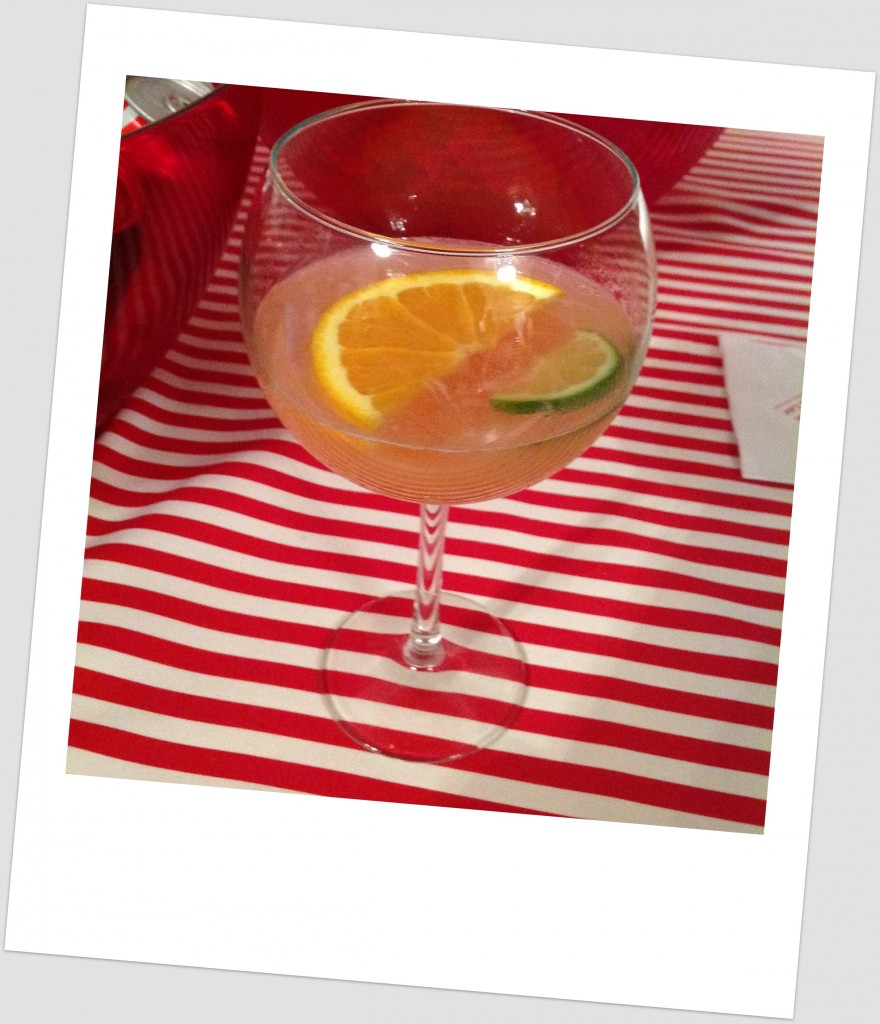 Ingredients
2 ounces orange juice
3⁄4 ounce vodka, Smirnoff® No.21™
1⁄4 ounce gin, Tanqueray®
1⁄4 ounce cognac
1⁄4 ounce grenadine
1 splash lime juice
1 splash sugar syrup
Ice cubes
Half-slices lime or lemon
Fresh raspberries
Instructions
In a cocktail shaker, combine orange juice, vodka, gin, cognac, grenadine, lime juice, and sugar syrup. Cover and shake vigorously. Serve in an ice-filled glass. Garnish
This recipe is by Sandra Lee and I didn't actually make it. I just tasted it at the Sandra Lee event in NYC.