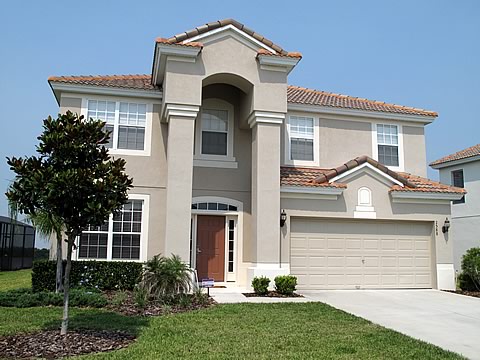 Check out that beautiful house that my crazy family will be invading next week! I can NOT wait! Starting Friday, my family will be driving to Kissimmee, FL to spend a week relaxing, visiting old friends, spending family time, and possibly visiting Mickey Mouse. Global Resort Homes is making this possible for us by allowing me to review a home while we're there.
I got to stay at Global Resorts while at Brandcation Kissimmee and since then have been dying to bring my family there to experience the awesomeness that is Global. The house we'll be staying in is: 2,182 sq. feet 2 story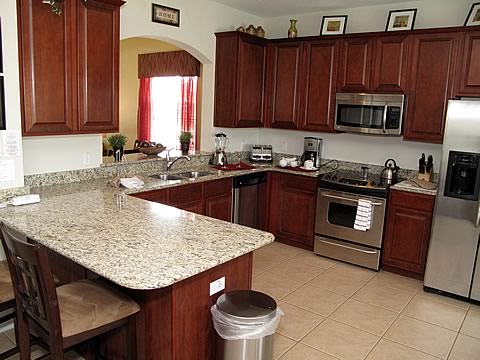 home with pool & spa 6 bedroom 4 bath 2 story home in the exclusive Windsor Hills Resort. 6 bedrooms, do you know what that means? Kids can go to bed at night and we can stay up and talk, watch tv, play cards, read, swim, whatever and NOT bother the kids like we would in a hotel. Charlie's parents are coming with and I can't wait to share this with them. None of us are going to want to leave the house to come home. Check out that kitchen, I know I won't want to leave that! All that space! Speaking of kitchen, think how much money we can save by stocking the kitchen for the week with breakfast and lunch foods. Eating out every meal on vacation is expensive, especially for a family of 5 (7 this trip!)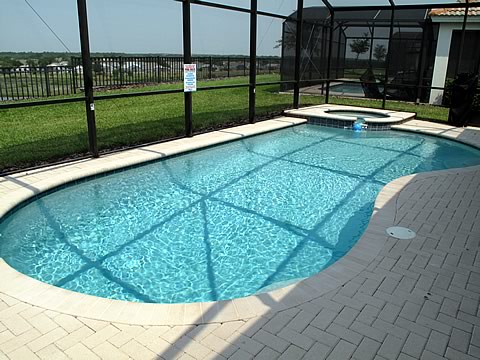 On our way down to Kissimmee we plan to try to do our own "Diners, Drive-ins, and Dives" tour along with trying to hit some state parks and fun things to do with the family. If you have any suggestions of places to eat between Chicago and Kissimmee, please let me know! We will probably be stopping in Kentucky to hit the Mammoth Caves and we're talking about spending the day in St Augustine on the way back home. We went there on our one year wedding anniversary and loved it.
I can't wait to share our trip with you. If you're interested in learning more about Global Resort Homes and possibly booking a home, you can visit their website or follow them on Facebook and Twitter. Also, follow along on my Pinterest board to see what ideas I come up with for our trip.
 Global Resort Homes is allowing me to review one of their homes for a week in exchange for my honest opinions.