I received compensation from Houghton Mifflin Harcourt for writing this post. All opinions are my own.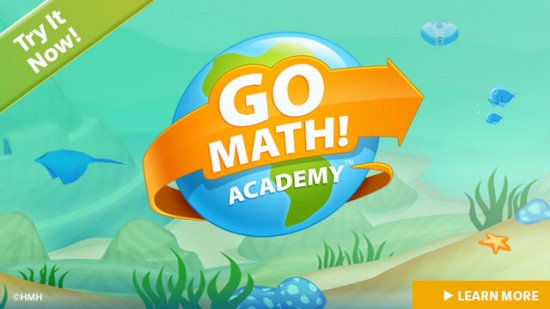 Now that I'm homeschooling, I sometimes need something to add to the kids' math to help supplement what they're learning, to let them have some computer fun, and to keep them busy while I'm working with someone else. Go Math! Academy is a great resource for all of those things! Go Math! is geared towards grades K-6 and you can have up to 5 children on one account.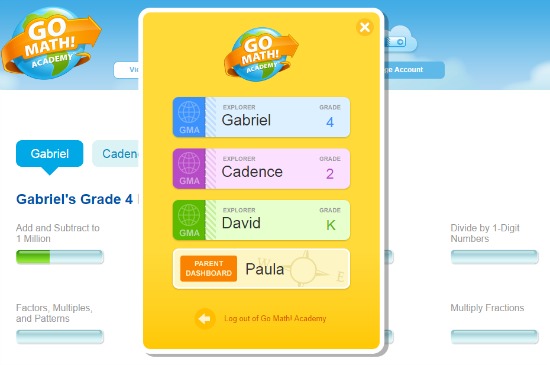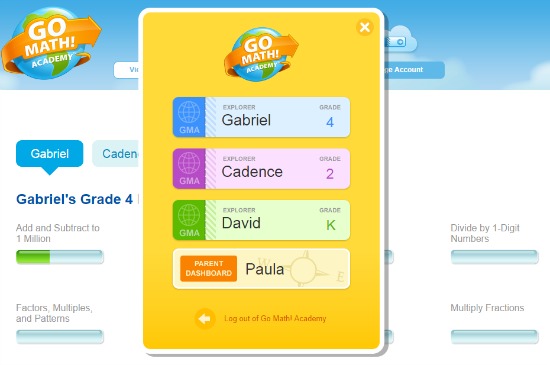 When you log in to Go Math! It's easy for the student to get to their account and figure out what they need to work on first. When they sign on for the first time, they can choose whether they want Jungle World or Sky World. All my kids chose Sky World so I don't know what the difference is.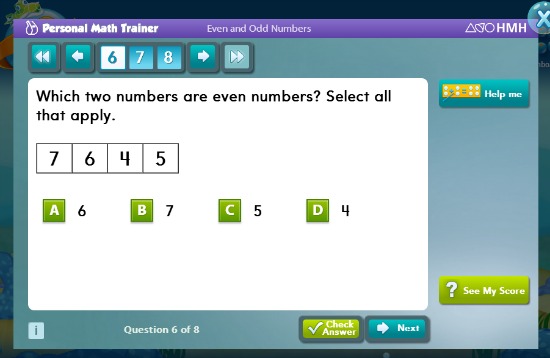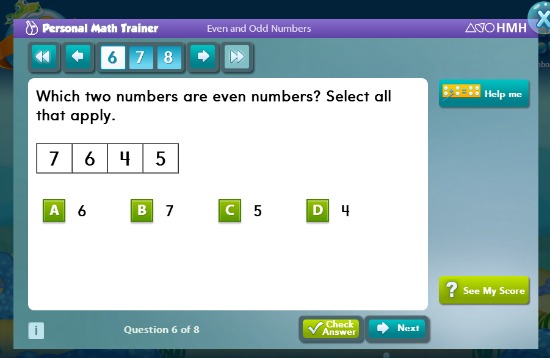 Above is an example of Second Grade math. I like that there is a "Help Me" button to help the child if they are working by themselves. It will walk them through an example so that they know how to answer the question. Once the child is done making their choice, they click check answer, and then Next if it is correct. At the end of all the questions you click "See My Score" where it will tell you your grade for the session and let you know if you won any awards.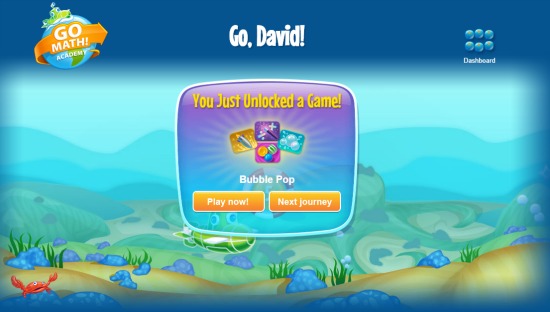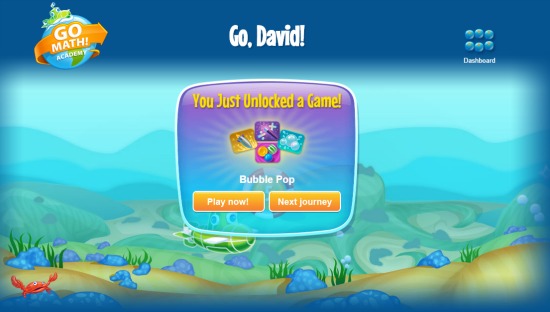 After a while your child will unlock some fun games to play that also goes along with the Math they are doing. Little Man is LOVING Go Math! Academy. He does great with it by himself as well. There are little buttons that he can press for word problems so that they get read out loud to him since he can't read yet.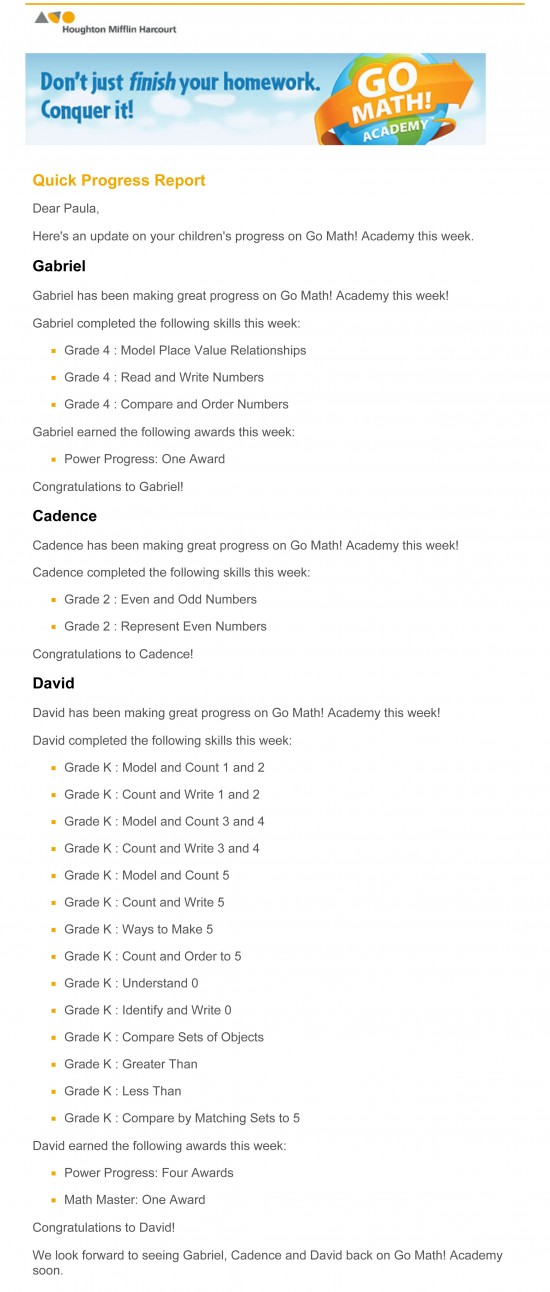 At the end of each week you are emailed a progress report for all your students. You can see above that David is really having a blast running through all the different levels. The other two have a lot more school work during the day and less time to spend on the site, but they like it as well. I think that Go Math! Academy is a great resource to help kids struggling in school or those that just want a little extra boost.
ABOUT THE PROGRAM
Go Math! Academy™ is an online, at-home learning program based on Houghton Mifflin Harcourt's enormously successful GO Math!™ textbook curriculum, used by over 7 million kids worldwide. Go Math! Academy offers thousands of math practice problems, hundreds or help videos, and plenty of games and rewards to make learning fun!

Grades K- 6 are available now.

Key features of Go Math! Academy:
Lively, engaging online experience lets children select a theme to launch their own personal math journey1

Independent learning empowers children to complete the grade-level curriculum in order to select the skill they want to practice.

Skill-boosting approach offers step-by-step math problems to support practice.

Entertaining help videos feature expert instructors (and loveable puppets to engage younger kids) who make math concepts clear and fun!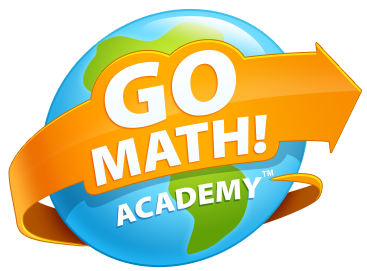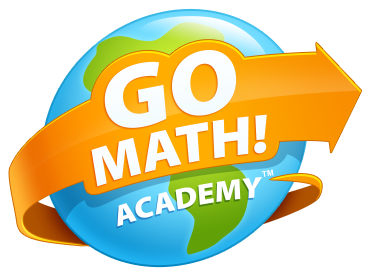 Go Math! Academy is available in your choice of three payment plans (access for up to 5 children):
Monthly: $9.99/month
6-months: $49.99 ($8.33/month) – a 17% savings
1-year: $79.99 ($6.67/month) – a 33% savings
Do you do anything to help supplement your child's math education? Have you ever tried Go Math! Academy?
Follow @HMHAcademy on Twitter
Like Go Math! Academy on Facebook
Follow Go Math! Academy on Pinterest