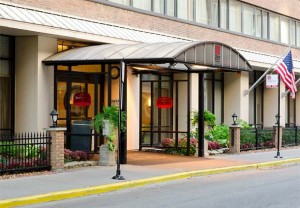 I recently was invited to spend the night downtown on the Magnificent Mile at Marriott's Residence Inn. It was more than just a night in a hotel room, though. We were considered Residence Inn Moms and we were given a Mom's Night Out! I got to hang out with some of my favorite people for 24 hours. I picked up Lisa, a Chicago Blogger early from the train station and we went to lunch at Butcher and the Burger. We then headed over to the Residence Inn to check in, refresh and get ready to meet up with everyone else.
I got to stay in a Studio room. It had a king size bed, closet, kitchen with a full fridge, stove top, microwave, dishwasher and all the dishes, cookware, and utensils you could need for your stay. It also had a pull out couch, flat screen tv, bathroom that had a stand-up shower (no bath tub) and a sink outside of it. I was hoping for a tub to take a nice relaxing bath with no kids, but I was too tired by the time we got back to our room to take one even if I did have a tub.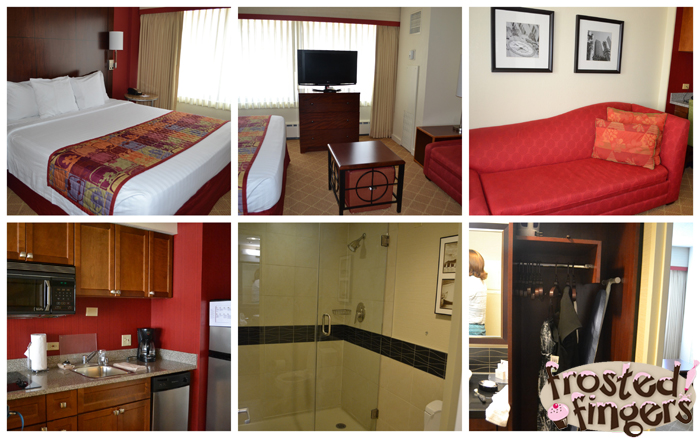 After getting ready to go, we met our group downstairs where we met up with our good friend Maria, a Chicago Deal Blogger. We also got to meet Emily from Baby Dickey and Cindy from Traveling Mom. They treated us to cheese, crackers, fresh fruit, champagne and wine before we headed off to Chicago Line Cruises for an architectural tour of Chicago. Here's where my problems started. I took two drammamine instead of just one because I get seasick. Well, it was a super hot day out with no shade overhead on the boat. The drammamine was putting me to sleep. I really enjoyed the speaker they had on the cruise. She was very knowledgeable. I was just having a hard time keeping my eyes open and it didn't get better the rest of the day.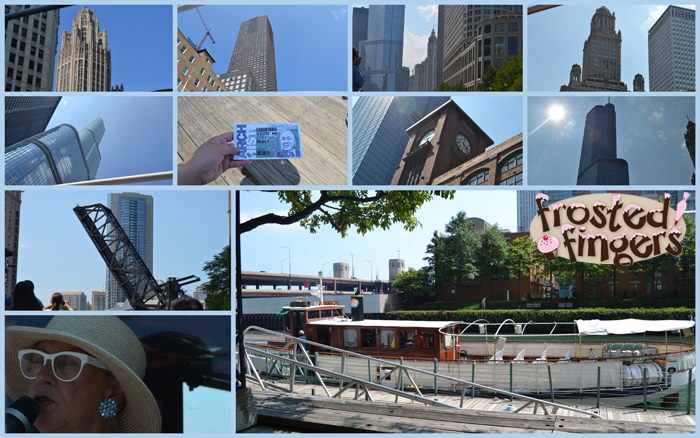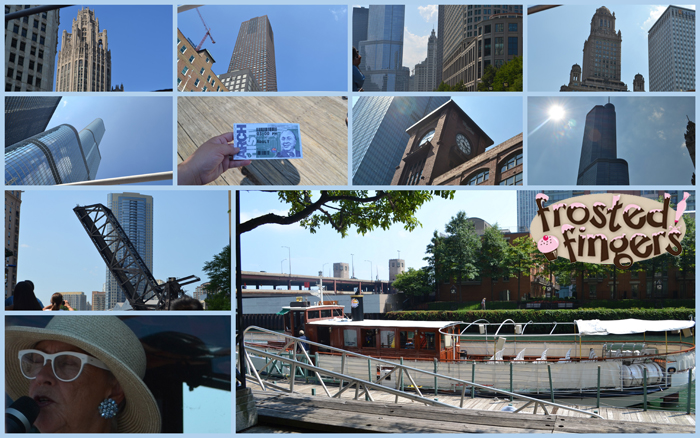 We finished up our cruise and headed over to Arbre Nail Spa where we all got pedicures. It was so nice to relax in some air conditioning and get pampered. I, unfortunately, got a chair where the massage feature wasn't working, but I was still relaxed either way. I was ready to take a nap after the heat and Drammamine! We all picked some fun colors. You'll see below two other ladies in the picture. They were our PR for the trip, Sara and Nina. They were the best PR ever!! Sara was worried about me on the boat and checked up on me because I didn't look well. They were both just so friendly, outgoing and personable. I loved them!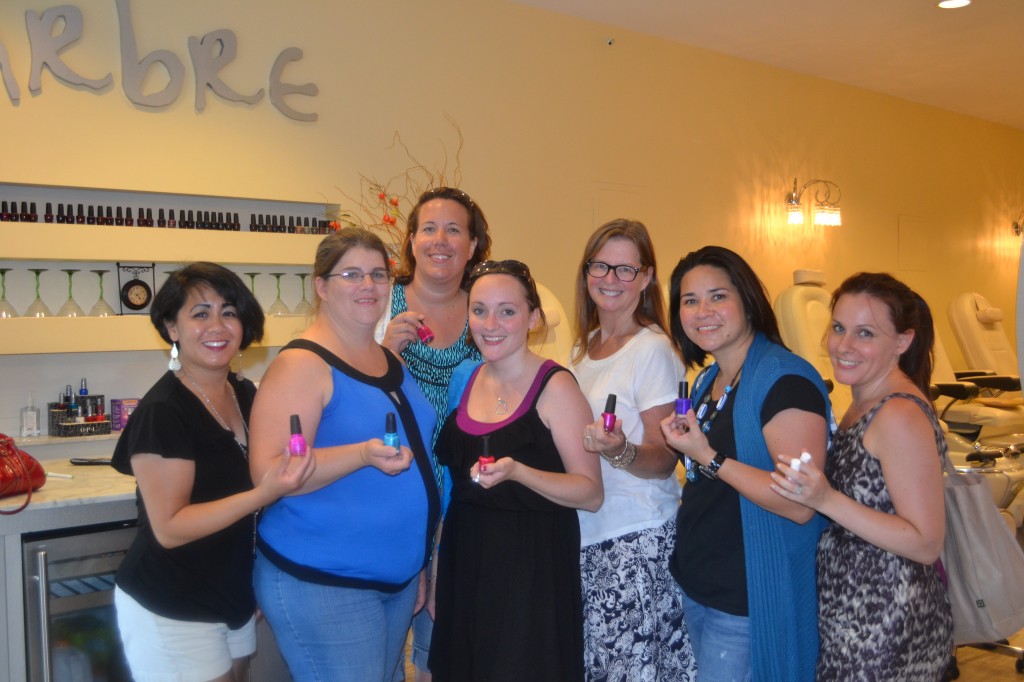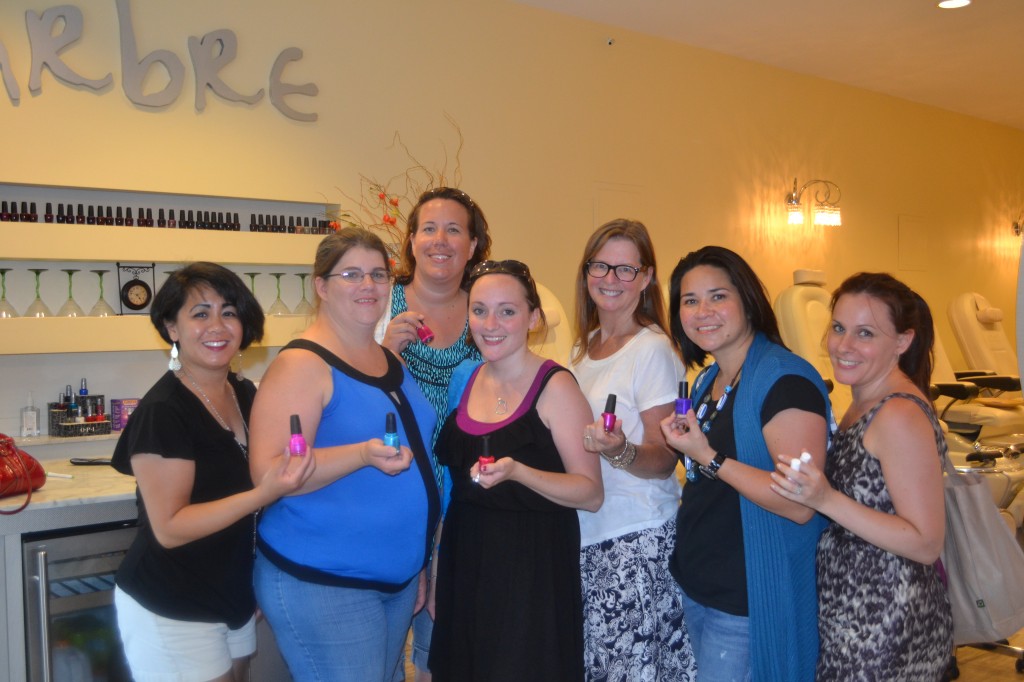 After our feet got pretty and our bodies relaxed, we headed over to dinner at Quartino Italian Restaurant. It was fun. We each picked one item off of the menu and shared it with everyone. My favorites were the Margherita pizza and fondue. The fresh bread that they bring out to the table was really good, too. I don't have a lot to say about the restaurant since I was pretty darn tired! Sorry!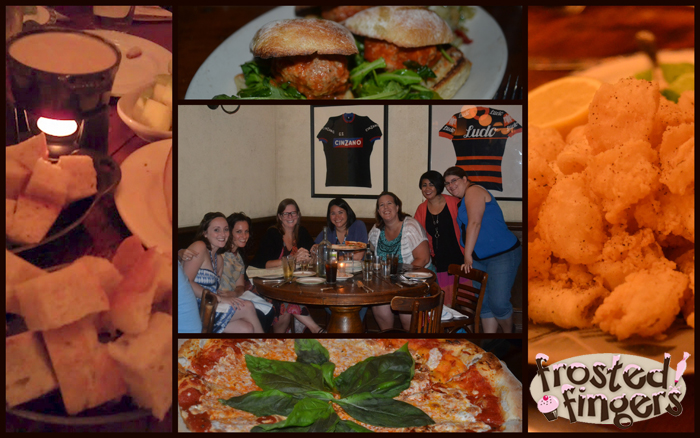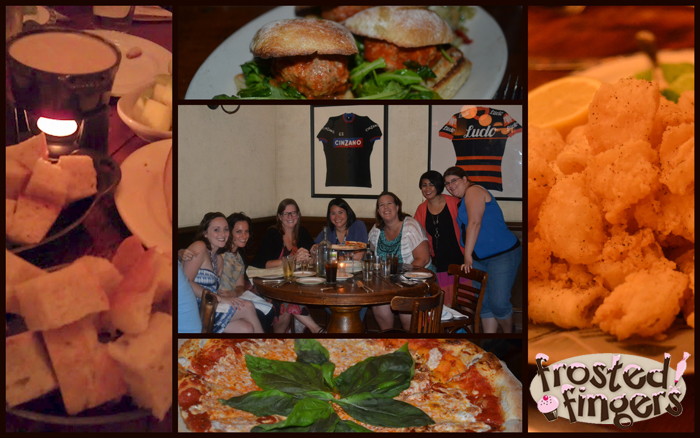 After dinner we headed back to Sara's suite for ice cream sundaes. They went all out with toppings. I felt like a little kid! They had bananas, hot fudge, caramel, sprinkles, nuts, whipped cream, and waffle bowls. The ice cream was from a company in Chicago called Bobtail Ice Cream. It was delicious! I made a sundae with a waffle bowl, cookies and cream ice cream, caramel, nuts and whipped cream. YUM! We broke from sundaes and Lisa and Maria came back to my room where we talked about our trip to BlogHer coming up. I finally gave them the boot from my room at midnight when I just couldn't keep my eyes open anymore.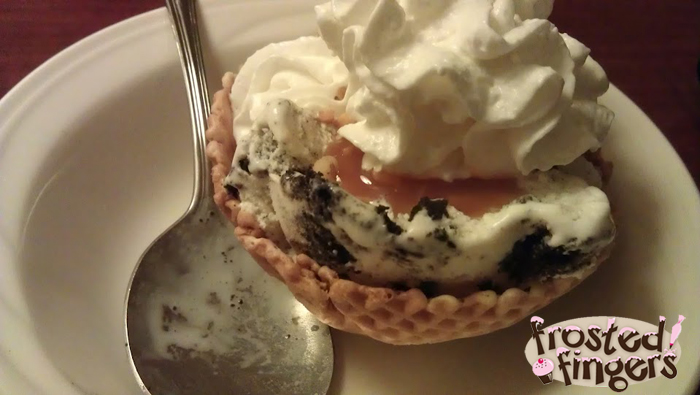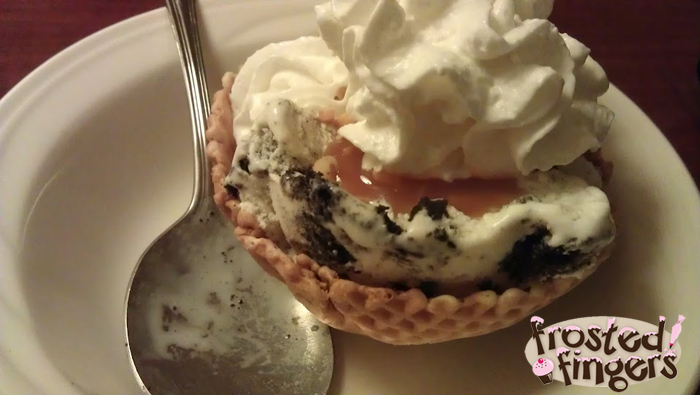 When we got up in the morning we got to participate in the Residence Inn Team Huddle where they share what's going on in the hotel with the staff and each do some kind of team building exercise. I've never seen a group of people so happy to be at work or working together. It was really a family there! We then headed up for breakfast. Let me tell you, it's so nice to have more than just a continental breakfast. They had hot scrambled eggs, bacon, oatmeal, biscuits and gravy, waffles, plus your normal continental items. Every morning the breakfast goers are serenaded by the Residence Inn team members singing their mission statement. It was actually written in the hotel we stayed at. We then went up to a conference room and had a little round table discussion about family travel. We were surprised by the staff with Sprinkles cupcakes as a late morning snack. The staff at the Residence Inn was truly great. They genuinely care about their guests and make them feel at home. I will most definitely look into staying at Residence Inn with my family when on vacation. The savings with being able to cook in our room is a huge help as well as being comfortable where we're staying. Oh! One more nice thing about their rooms. If you have a one bedroom or bigger, they have walls on their rooms, which means you can go behind the door after the kids are asleep and be adults. No whispering or having to go to bed at 9 just because the kids are and you don't want to wake them.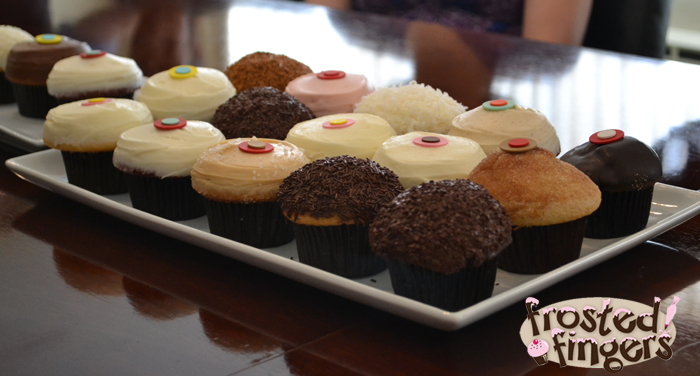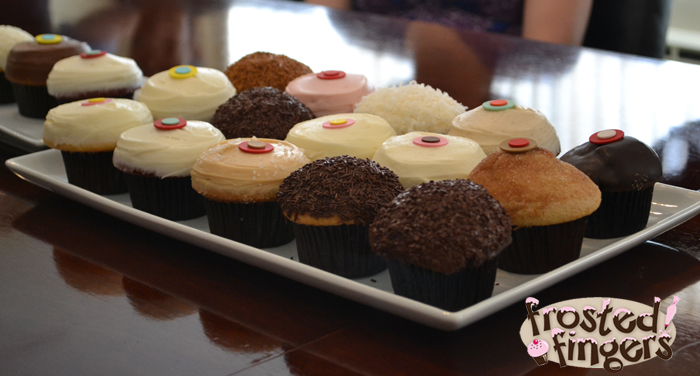 Note: I received all of the above in exchange for a review of Residence Inn. All opinions are my own.