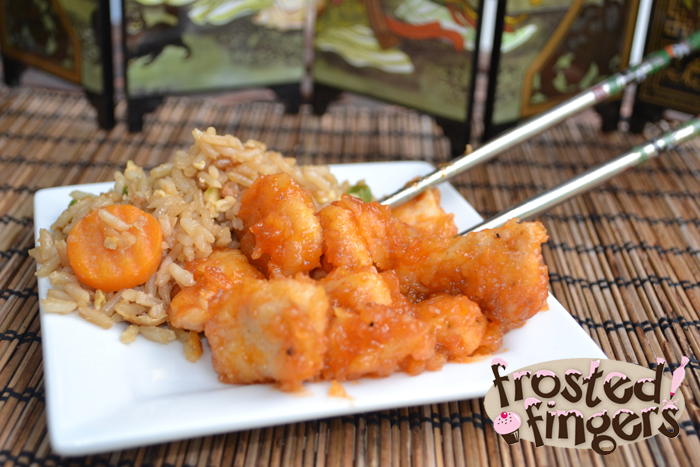 About a week ago I was craving Chinese. I knew I had a few recipes saved in Pinterest, so I headed over to see what I had. I had saved a recipe from a blog called Life as a Lofthouse for baked sweet and sour chicken. She also had a recipe for fried rice, so I made both. Rumor on Pinterest was that this chicken was addicting. I can attest to that! It will be put into rotation on my menu plan for sure!!
I got ready to cook and pulled out my Xyboard from Verizon. It's an awesome tool to have in my kitchen. I can access all the recipes that I have on Pinterest while also being able to stream music from the I Heart Radio app.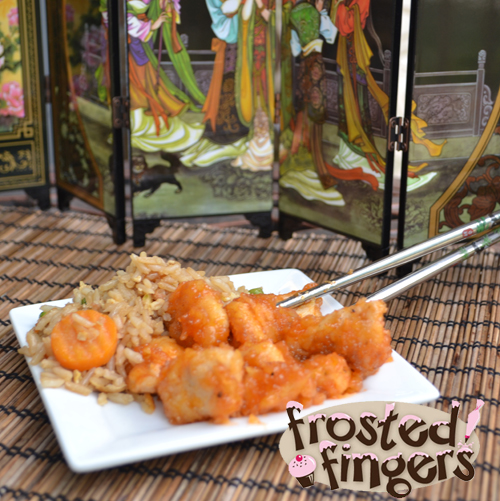 This recipe was a huge hit with all the family. Monkey absolutely loved it and had thirds! (Keep in mind I only give the kids a few bites to start, because I hate wasted food when they don't like it.) I'm not going to post the whole recipe as I didn't really do anything to change things up, but I really do think you should head over to try these Chinese recipes at Life as a Lofthouse.
Note: I was given the Xyboard as part of the Verizon Wireless Savvy Gourmet campaign. All opinions are my own.