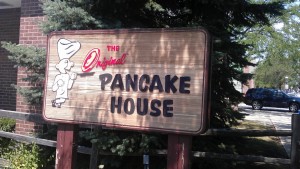 We recently visited the Original Pancake House in Park Ridge, IL. I didn't realize til we got to the restaurant that we'd actually visited their restaurant downtown Chicago a couple times, too. My first visit to the restaurant was with my friend Kim, an Indiana Mom Blogger, when we were downtown for the Kenmore event we were invited to. I then had an overnight getaway with my husband and brought him to the same restaurant because I knew he'd like the small town feel of the place. Once I realized what restaurant it was, I was excited, because I really like their pancakes. I'm not sure what it is about them, but they kind of smell like beer. I LOVE the flavor of them.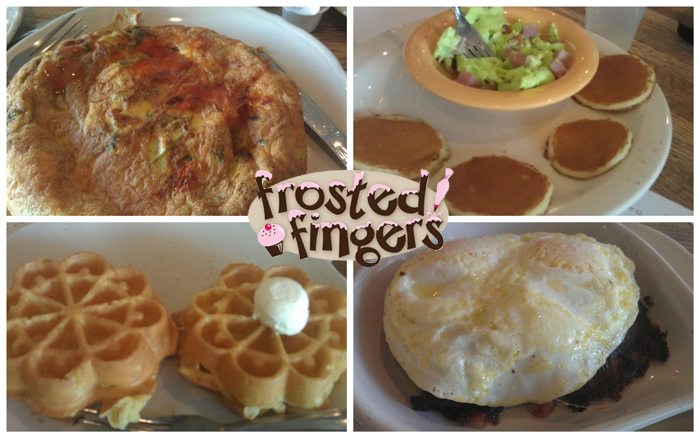 While I was not happy with the staff at the location we went to this last time, I was really happy with the food. My kids loved that they could order green eggs and ham. My husband had a vegetarian omelette, I had corned beef hash and Little Man had waffles. My corned beef hash was really good! The omelette was enough that Charlie was able to eat half there and the other 2 quarters for two more breakfasts at home. Once again I really liked the pancakes. I would have been happy just ordering a tall stack of those!
One of the things I liked about the Original Pancake House was their organic options such as the milk they have for the kids.Their beef selections are from Tallgrass Beef. "The health-conscious beef is 100% grass-fed, all-natural, and preservative and hormone free." It's nice to see a restaurant try to embrace an organic and healthy lifestyle while still making it family friendly.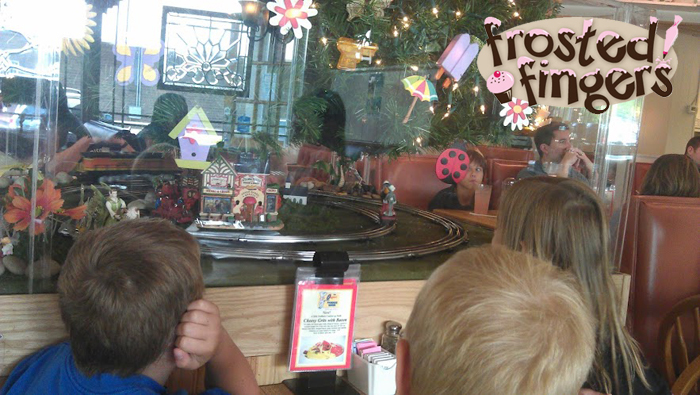 The kids were really excited that our table sat next to a large Christmas tree (decorated for the summer) that had trains running around it. It was nice to have them entertained while they waited for their food instead of getting antsy. Overall we enjoyed the restaurant and I know for sure if I make it to the downtown area for breakfast again I'll visit The Original Pancake House.
The Original Pancake House
106 South Northwest Hwy.
Park Ridge, Illinois 60068
847-696-1381
Note: My family was given a gift card in exchange for a review of this restaurant. All opinions are my own.