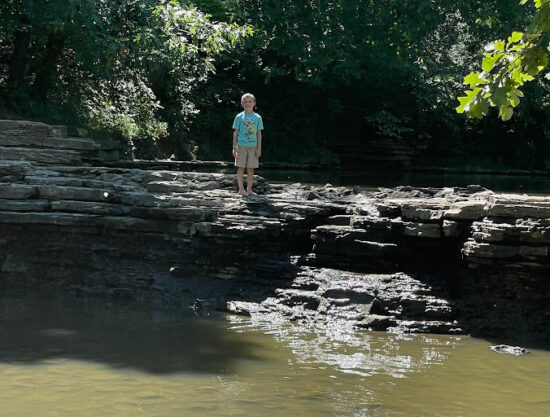 Visit the great outdoors
We are a scouting family and we love being outdoors at camp, hiking or at the beach. We always make sure when we are visiting the water we bring these top 5 items to bring to the beach. When we visit Wisconsin Dells we like to spend a day at the river playing in the water and having a picnic lunch. Locally when we need a break at home we visit Waterfall Glen to get in a quick hike that ends in river walking and a lot of fun with water. If you're just going for a quick water trip you'll want to bring these essentials with you.
1. sun protection
You don't want to come home from your day at the beach fried like a lobster! Make sure you bring sunscreen, a hat, an umbrella, or if you're hanging at the beach the entire day you may want to bring a little sun protection pop up tent or easy up so you can relax in the shade at times.
2. Sand-Free Towels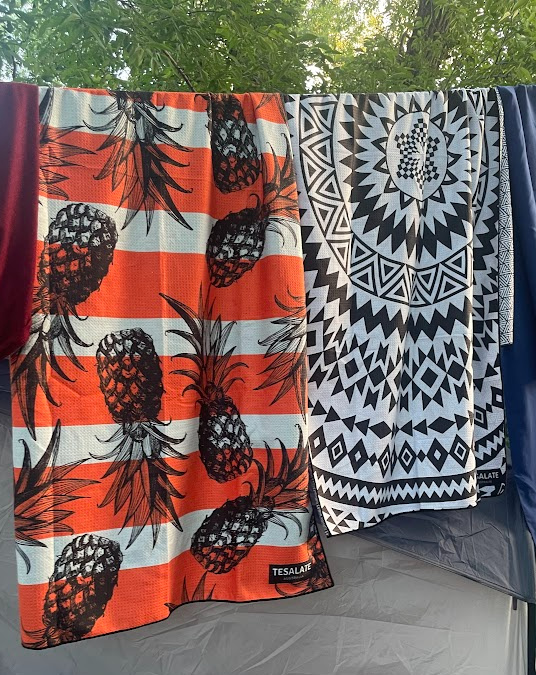 A must have for the beach is a sand-free beach towel. These towels from Tesalate are amazing! They come in a nice carrying pouch that will fit easily into your day bag. Tesalate towels are a microfiber towel that dry extremely fast and are very absorbent. While we were camping last month we used the towels for our showers. I took my shower and while brushing my teeth I had my wet loofah wrapped up in my towel, by the time I was done brushing my loofah was dry. I love how lightweight, portable, and quick drying these towels are. They will be kept with our camping gear for all future trips.
3. Drinking water
The last thing you want is to spend the day at the beach while thirsty. Make sure you bring along enough water for the family. If everyone has their own small carry bag they should be able to fit everything they need, including water. We love double wall insulated water bottles so that we can keep our water cold.
4. Snacks
I have a lot of kids and if they're not kept nice and full it can ruin an entire trip. We make sure to pack a lunch if it's a full day out or we make sure we have snacks with to keep them full and happy. You don't want a hangry, tired, hot child on your hands!
5. Beach Toys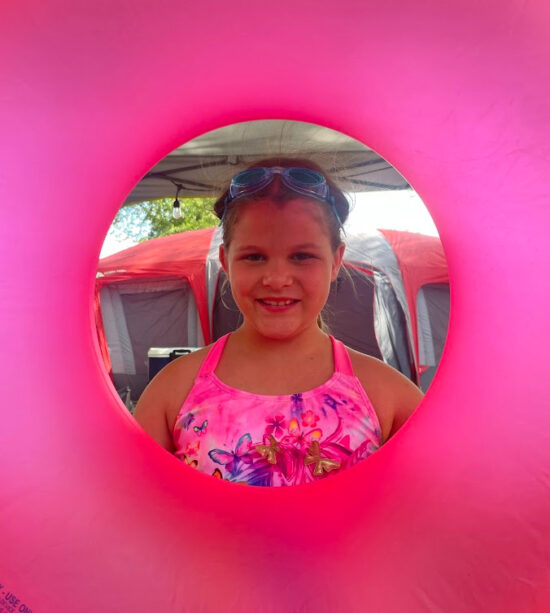 Bring toys that are safe for where you are visiting. We don't bring inflatables to moving water such as the ocean or a river because we don't want our kids swept away. A simple shovel and bucket can keep kids busy at the beach for hours. If you don't have young kids, maybe your toys are books… Bring a good book to relax by the water and read. Bringing a friend or cousin also helps make the day go by quickly.
enjoy the day
We will have one more beach day still this year. Our homeschool group likes to go visit Indiana Dunes after the general population goes back to school. It's a great day with friends. We bring a big pop up, snacks, drinks, and toys and just allow the kids to be kinds on a nearly empty beach. Just make sure when you do get to some water be sure you have your top 5 items to bring to the beach with you.