Are you wondering how you can do your part to protect the environment through
the way you clean? There are some smart and simple cleaning hacks you can use
every day to make a difference in the world and reduce your environmental
impact. Here are some of the best ones.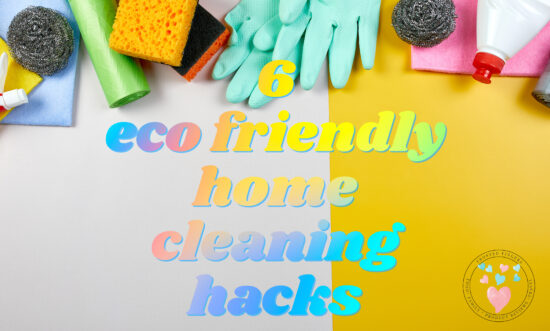 1. Make Cleaners at Home
A lot of the cleaning chemicals you buy at the store can contain toxins that are
harmful to the environment, like parabens, DHT's, and others. You know exactly
what's going into your cleaning solutions when you make them yourself at home,
and it's not too hard to do. Combining vinegar and water creates a powerful
cleaning solution, and a dash of lemon can give it a lovely scent. Using baking
soda can get rid of tough grime and stains and make it easier to clean all kinds of
surfaces. Baking soda and white vinegar are versatile cleaning tools (like I show
you here) that can be made into all kinds of different cleaners for whatever job
you're trying to do.
2. Reuse Old Cloths and Toothbrushes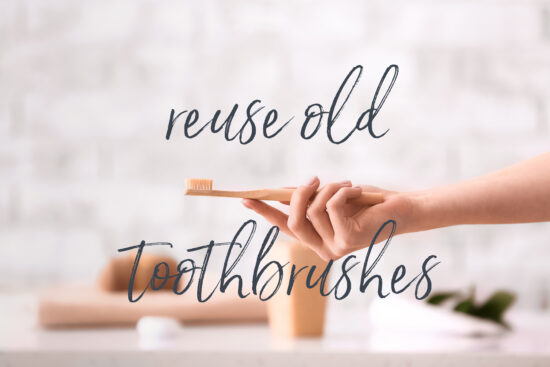 Instead of buying cleaning supplies at the store, you can make your own from
items that are no longer good for their original purpose. Used dish towels, bath
towels, and old shirts can all be made into cleaning rags. Empty plastic water
bottles can be turned into containers for your cleaning solutions. Old
toothbrushes can be used to scrub in those hard-to-reach areas, like between tiles
and inside the shower door track. You'll probably find uses for other old items as
well once you're thinking along these lines. Instead of tossing out some of the
things you own when they get old and raggedy looking, you can repurpose them
as cleaning tools.
3. Use Cleaning Solutions that are Environmentally Friendly
This tip comes from the experts at Better Homes & Gardens, and it's a good
reminder that even though you could make your own cleaners at home, you could
also buy environmentally safe cleaners from many stores. Check for cleaning
solutions that have "eco-friendly" on the label or some other indication that
they're designed to be safe for the environment. Even something as simple as
buying cleaning supplies that are made from recyclable materials will contribute
to a better world and a cleaner environment. A lot of cleaning solutions may be
made from safe chemicals, but they could include fragrances that are not very
good for the environment. Choosing unscented cleaners is usually a safer option.
On that note, it's a good idea to get rid of cleaning supplies that are not
environmentally friendly, trading them in for clean ones and refreshing your
cleaning supplies as you do your part to protect the environment.
4. Disinfect Cleaning Supplies
The items you used to clean can become dirty over time. Even if you still hold on
to some of those cleaners that are not environmentally friendly, you want to
make sure that you're properly cleaning up your scrub brushes, rags, mops, and
other cleaning tools. Leaving toxic chemicals in them for long periods of time can
be damaging to the environment, to your home and the people who live there. If
you want a more sanitary home where you're not spreading around germs and
not damaging the environment more than absolutely necessary, you should be
disinfecting all of those cleaning supplies after every use. You can do that by
soaking them in boiling hot water, which kills a lot of germs and toxins very
effectively.
5. Dispose of Toxins Safely
There may be toxic chemicals you have to use from time to time just because the
cleaning job is so tough that it requires them. There might be instances where
vinegar and baking soda just aren't enough, and for those jobs, you want to be
careful about how you use the cleaning solutions that are required. Make sure
that you're not letting toxic chemicals run down the drain. Instead, buy a disposal
unit especially for these chemicals. This can be something as simple as a plastic
bucket that could be tightly sealed. You can take your toxic chemicals to the
appropriate facilities to get rid of them. They can discard them in a safe manner
so that toxins are not running into the water supply or down the indoor or
outdoor drains at your home. That's going to protect the environment for longer
and keep your home a safe place.
6. Grow Houseplants

A lot of the toxins that are used in the home are used to get rid of pests. You can
actually remove many pests naturally, by growing the right kinds of plants.
Consider bringing house plants into your home that not just beautify the place but
also chase pests away. You may have to hire Chicago cleaning services to help
clean your home so thoroughly that pets don't want to hang out there, and you
may have to use pesticides from time to time to get rid of roaches, ants, rats, and
other critters. However, if you grow the right kinds of plants inside your home,
you should have fewer pests to worry about.
We can all do our part to make the earth a safer place and to keep our homes a
haven of environmental friendliness. These are just a few ways to do that.