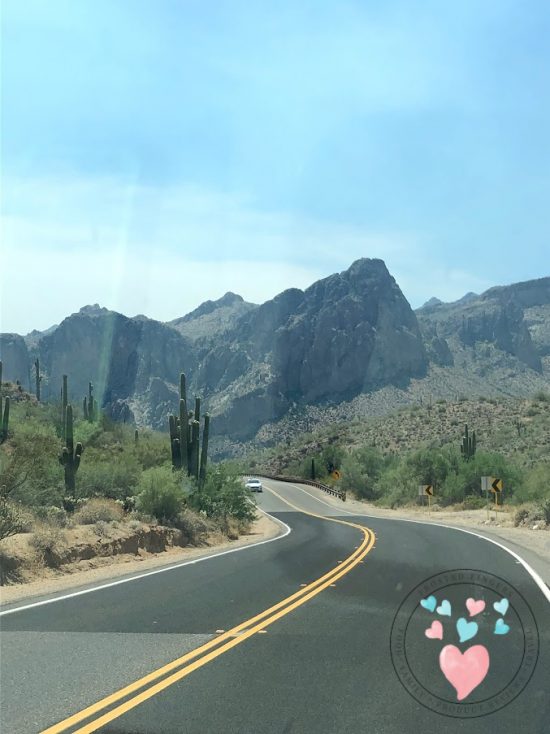 If you're just joining me, I'm sharing our first road trip in our new travel trailer. I left you as we were spending our last travel day on our way to Arizona. Where we left off was the KOA in the Petrified Forest on day 2 of our trip. Our goal for day three was to make it to my niece's baptism. That was our main goal for this trip. We had 180 miles to drive on this day to get to the church. In RV time, that's about a 4 hour drive. I can not remember exactly what time we pulled out in the morning but we did make it to the baptism with 15 minutes to spare!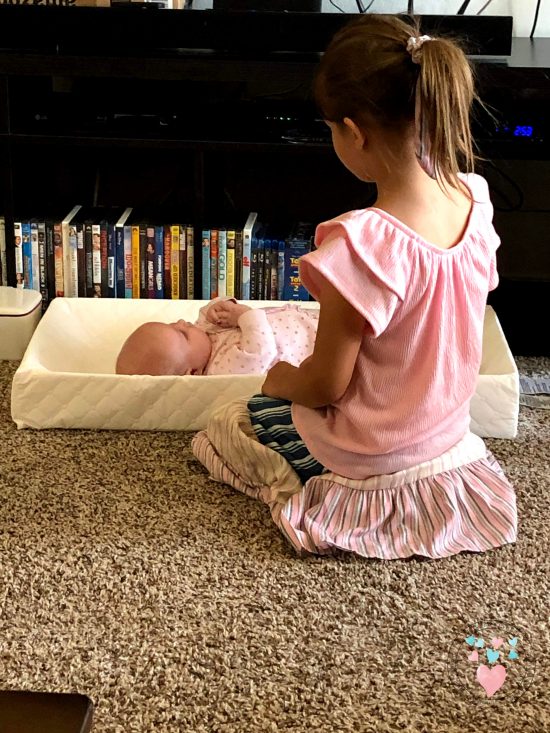 Quinn fell in love with Baby K and was near her as much as possible while we were visiting them. After the baptism we went to camp to set up and then went to my brother and sister's-in-law house. We stayed the week at the KOA in Mesa/Apache Junction, Az. We had a cute patio outside of our camper. It came with a gas grill and table and chairs with an umbrella. The problem was it was too dang hot to be outside! It was over 100º every day we were there. We were bummed to find out we could not have an open fire anywhere on our trip due to fire danger. Anyway,  got off track. We went to visit with the family after we set up camp. We just had some KFC and played cards. Unfortunately, that's when the world started going crazy with rioting so we had a curfew the whole week we visited.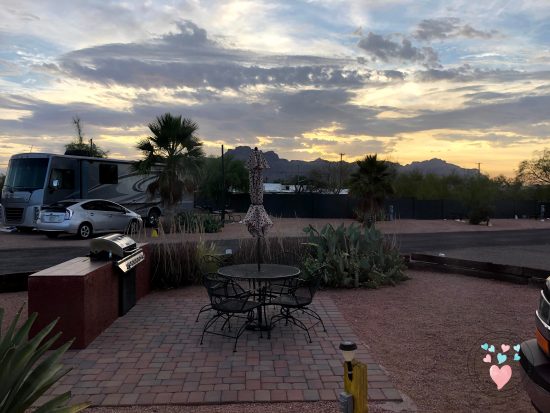 We had a beautiful view of Superstition Mountains at our site. The next two days pretty much consisted of my husband working during the day and us just living life in a trailer- cooking, cleaning, etc. We would head over to our family's house after the work day. I did laundry at their house and we had dinner together. We grilled some awesome steaks from Butcher Box one night and had chicken fingers from Raising Canes.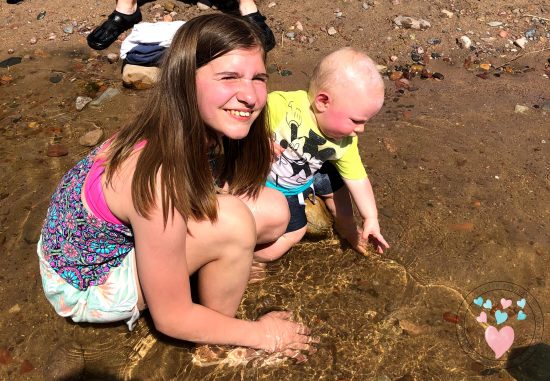 Our last full day in the Mesa area we visited Goldfield Ghost Town and the Salt River. It was so nice to cool off in the river but that sun was brutal. We couldn't stay out long. Don't worry, Simon's face was just red from heat, I took a lot of precautions to make sure he didn't burn. We spent another evening playing cards and doing laundry with family. It was very hard to say goodbye, but we were packing up to leave for The Grand Canyon the next morning. For a lot more pictures, don't forget to follow us on our travel Instagram Getaway.Camp. There are a lot of pictures that I just can't share here in my posts even though I'd like to. It would just take too much time. I'll be back with more about our trip starting with Williams, AZ.