Note: I received Projex for review. All opinions are my own.

Are you looking for a fun game for the family? You can have some fun with Projex projecting game arcade. My kids love going head to head on Projex. I have a highly competitive family. My husband jumped on once and set the bar at the highest amount of hits. Then my 11 year old jumped on and quickly beat him. The four year old loves playing, even if he doesn't do the best.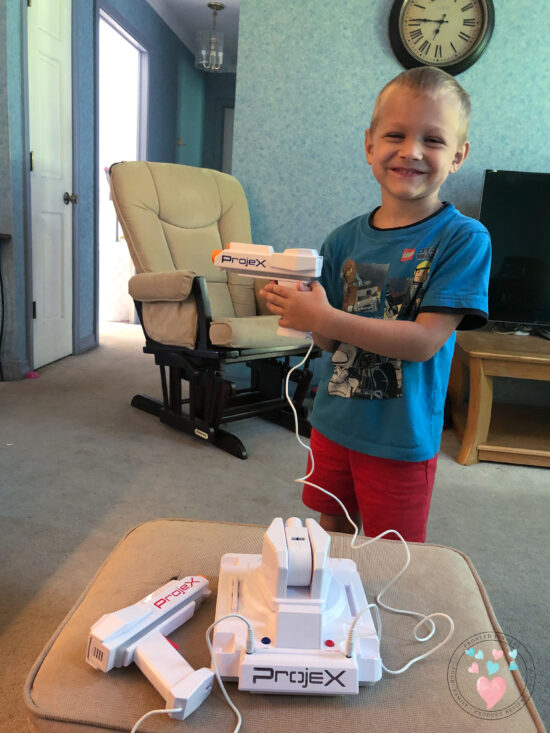 We love how easy it is to set up Projex. The game takes 3 AAA batteries. All you do is put them in, plug in the guns and go. You do not need a tv set to play Projex. The best wall for the game would be a plain white wall with nothing on it and a somewhat dark room. We have blue wallpaper almost everywhere in our house, which you can see in the picture. Also make sure that you aren't too close to a hallway as the picture can project down the hallway and you won't be able shoot the target. If you don't have a blank wall, you could set up a sheet or play on your garage door at night.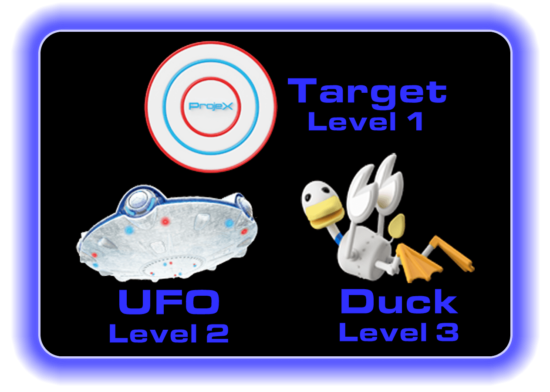 In the game you have 3 types of targets: Target is easy, UFO is medium, and Ducks is hard. I don't think any of us have been able to hit a duck yet!! You can compete by going head to head, you can play solo, or you can play cooperative. You can get Projex on their website, at Target, or at Walmart. Projex is a great way to mix it up during the Pandemic. It's great that it's small and lightweight and can be played anywhere for once we are free again 🙂 We are actually bringing it with on our trip this week so the cousins can play together. I recommend Projex as a fun family game.