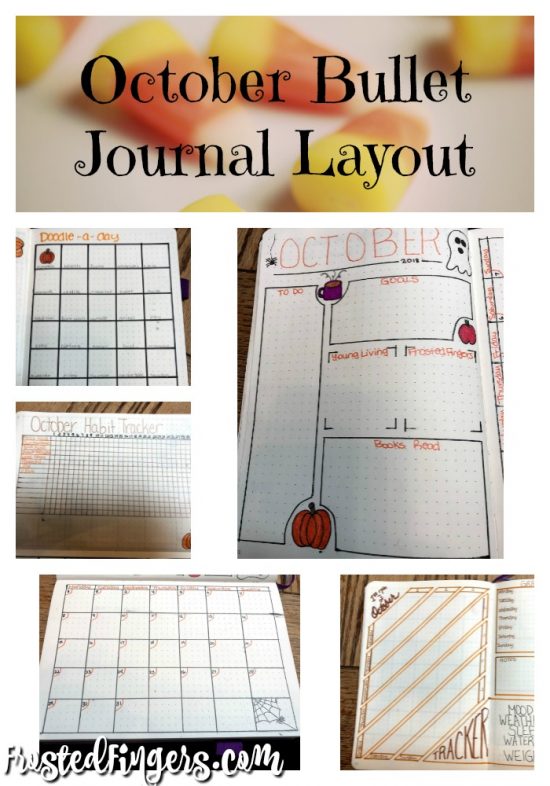 I love to bullet journal and I want to share more what I'm doing with my journal. This month I've decided to be a little creative with my weeks to see what I like and how it works for me. Here's what I've done with my October Bullet Journal layout.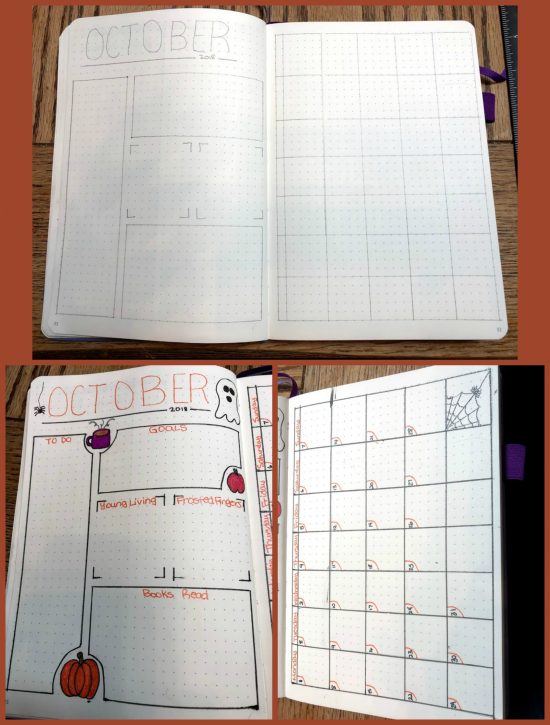 First I do a simple layout and then draw some doodles and make it in color. I use the October goals page to track what I need to get done for the month, all the books I read and my personal, Young Living, and Frosted Fingers goals. The calendar on the right I use to track birthdays, anniversaries, and other important dates.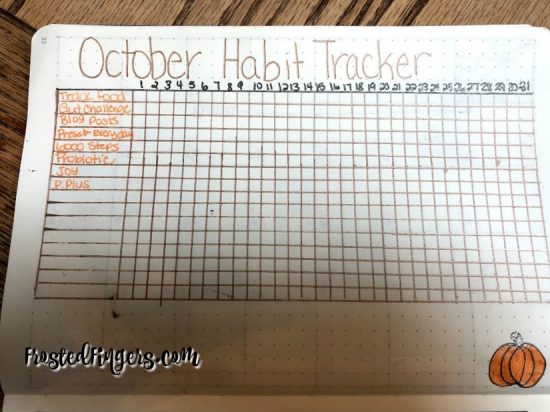 I want to track my habits a little more this month. I just restarted Weight Watchers and want to be sure I'm tracking my food each day. The Gut Challenge uses Ningxia Red, Lime Vitality Essential Oil, and Sulfurzyme from Young Living to have a healthy body. I did that for a month before and felt great.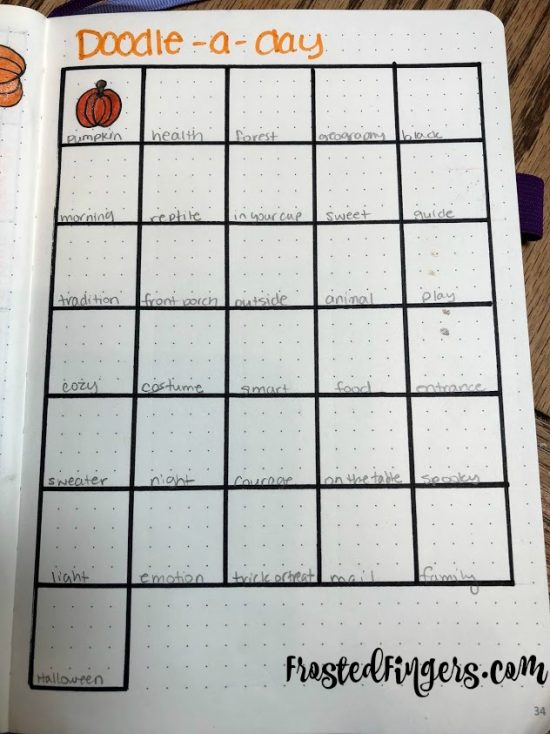 I like to draw and so this month I'm taking part in a doodle-a-day challenge. The one I'm using is from Rhicreations from 2013 in my October Bullet Journal. I'll show you next month how it turns out.

Like I said earlier, I'm doing a different layouts for each week this month to see what I like. I'm looking forward to journaling this month. If you bullet journal, I'd love to see your layouts. I'm always looking for inspiration.
Items used for my journaling: