Did you know that I'm an essential oil educator? That's right! I'm going to be right up front and tell you I don't have all the answers, I don't know it all, and that's ok. What I like to do is get in front of you, show you the oils and other products that Young Living sells and tell you my story and how we use the oils and products in our home. I teach a few different classes such as Essential Oils 101, Toxic Chemical Free Living, and I can do fun Girl's Night Out Classes such as Lucy Libido's There's an Oil for That Class! I also do a class called How to Use Your Young Living Starter Kit which gives you the basics to oiling and little tips on how to use each one of the 11 oils up there in the picture. I just wanted to give you some chances to see a couple of my classes that I'm doing online in the month of October.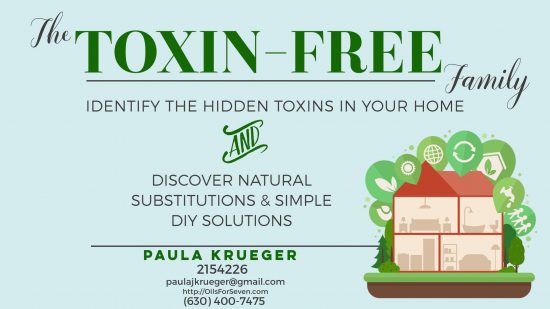 Wednesday, October 4, 2017 at 8pm (Central) join me online for a Toxin-Free Family class
Online video event to learn why you should kick the toxic chemicals to the curb!! You'll learn about why you should change out the products in your home and get some ideas for Young Living products you can use. We'll talk the Thieves line, personal care products, skin products, make-up and baby line!

Saturday, October 21, 2017 at 10am this is a class for locals, but if you're in the Chicagoland area you can come
Learn about essential oils and why you need them in your house. My goal is that you do not walk away confused and you will be confident in what brand of oils to choose and how to use them.

Wednesday, October 25, 2017 at 8pm (Central) join this online class on How to Use Your Starter Kit
Are you new to Young Living? Did you get your starter kit and now you're thinking "what the heck do I do with this?" Instead of letting it sit on a shelf for months and never touching it, let's get you going right!

Even if you haven't started Young Living yet, this is a great class to teach you about oils, how to use them, why to start, and how to start!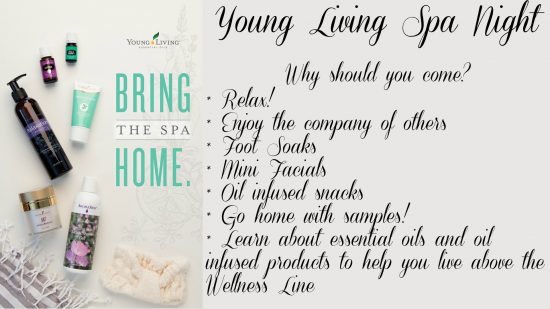 Friday, October 27, 2017 at 7pm. This is another local's only class but sure to be a blast!
Do you need a break from the every day? Do you want to spend an evening with the girls? Let's enjoy delicious snacks, drinks, foot baths, mini facials and more!
I am still accepting hosts for October. So if you'd like me to teach a private class for you and your friends (and you're not already signed up with Young Living), please contact me to set it up! If you've been looking for someone that is active and ready to help you on your journey to a toxin-free lifestyle, I am ready to be that person! You can sign up here and contact me to get started. If you want to learn more about what Young Living has to offer, I have another website called Oils for Seven that walks you through a lot of info on Young Living as a company and the products we sell.