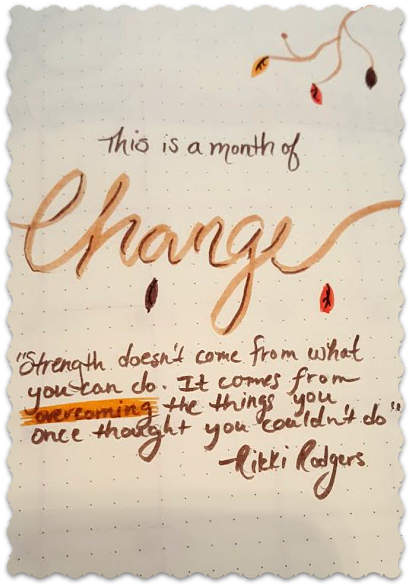 September was my turn-around month. Yes, I started it off with a back injury, but I decided not to let that stop me. This morning I sat down and did a September Review in order to get ready for October.
I started off the month in the ER on Labor Day because of extreme back pain. They did a CT scan and urine test and sent me home saying it was just muscle spasms and gave me drugs. I went to the chiropractor 2 days later and it turns out my spine has an extreme arch towards my stomach and was pinching some nerves. I've been motivated to fix myself because of this issue and seeing some of my pictures from this month. I'll get to that in a few.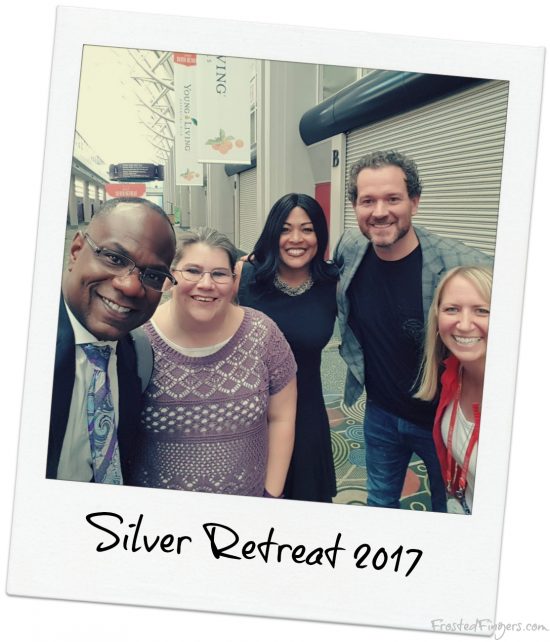 You may remember I qualified as Silver in Young Living. Once you are ranked Silver or higher you can go on an all expense paid trip by Young Living. I was able to go on my Silver Retreat in September to Salt Lake City, UT. We had a day at the Mona Farm and then a day of training and fun. I was able to stop Jared Turner along with Lauren and Todd Walker for a picture. That was one of my highlights because I love listening to Jared talk! After I got home and looked at some of the pictures of myself I decided it was time to make some changes.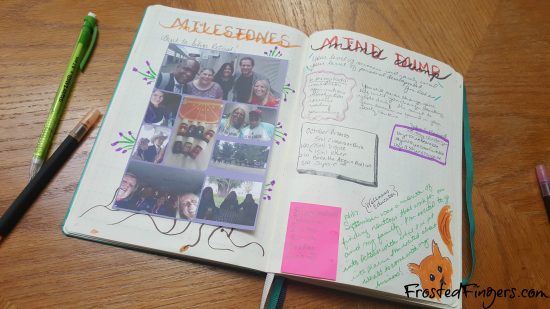 First I read Dani Johnson's Time Secrets and got myself a weekly schedule going. I then decided to Bullet Journal to keep myself organized. I'm currently reading Hal Elrod's Miracle Morning. I already implemented the system 5 days ago just by watching his YouTube video about it, but I want to read the whole back story as well. Let me tell you, these past 5 mornings and full days have been great since implementing it. I will do a post on the whole system later this week. I'm really enjoying my bullet journal as well. I like that I have a way to be creative and keep myself organized and accountable as well.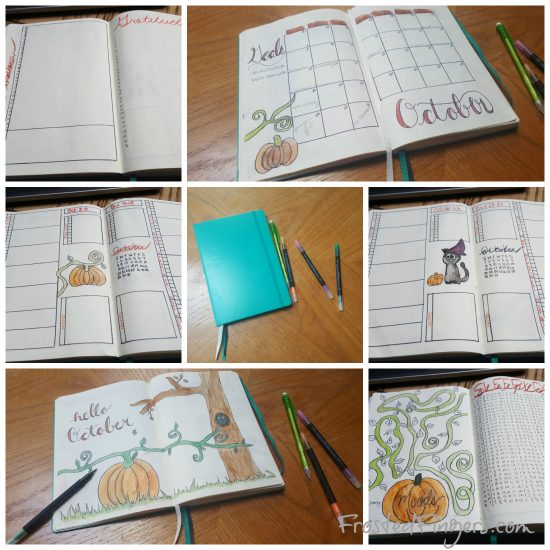 On my September Mind Dump page this morning I wrote:
September was a month of finding routines that work for me and my family. I'm excited to go into October with what I've put into place. I'm also excited about what's to come with my business.
Oh I almost forgot to add… with the changes I've made, I lost 10 pounds in the month of September!! I hope I get to report the same at the end of October, if not more!
What about you? How was your September?
Note: This post may contain affiliate links. They do not cost you any more to purchase through them, but they do help me to keep my site running and food on my table. 🙂