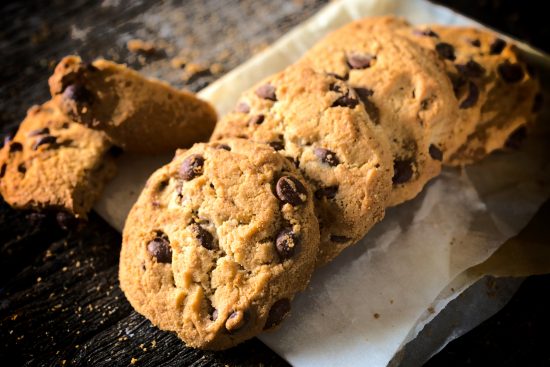 People assume vegan desserts are tasteless since they don't have the dairy products that are in most desserts. However, vegan desserts are just as delicious, if not more delicious, than traditional desserts. Here are some amazing vegan desserts that you need to try.
Peanut Butter Fudge
Fudge is a dessert that anyone can enjoy. It's rich, creamy, and you don't need much to satisfy your cravings. Peanut butter fudge is an amazing, vegan dessert that everyone can enjoy. All you need is:
1 cup creamy peanut butter
¾ vegan margarine
3 2/3 cups confectioner's sugar
To make the fudge, melt the vegan margarine over low heat on the stove. Once it's melted, remove the butter from the heat and stir in the creamy peanut butter. Mix it until the mixture is smooth, and then stir in the confectioner's sugar. Once everything is blended, pour into a lightly greased baking dish and refrigerate until it's firm. Cut into squares and serve.
If you want to make chocolate fudge, follow the same formula with 3 cups chocolate chips, 1 tsp of vanilla, and 1 can of coconut milk. Just melt it all together and pour it into the pan. You can take it one step further and make peanut butter fudge bars. Simply make the chocolate fudge. Once it hardens, pour the peanut butter fudge over it and refrigerate again until it sets.
Chocolate Chip Cookies
Chocolate chip cookies are the most common cookie in the world. You shouldn't have to pass up these delectable treats just because you're vegan. If you don't want to have to make your own cookies every time you want them, you can buy vegan cookie dough. Hampton Creek makes delicious vegan cookie dough called "Just Cookie Dough". If you want to make your own in the meantime, you'll need:
2 ½ cups all-purpose flour
1 tsp baking soda
1 tsp baking powder
½ tsp salt
2 tsp vanilla
½ unsweetened almond milk
2/3 cups packed brown sugar
2/3 granulated sugar
2/3 cup melted coconut oil
10oz bag of vegan chocolate chips
Preheat your oven to 350°F. In a large bowl, mix the brown and white sugar with the melted coconut oil. Once it's completely combined, stir in the vanilla and almond milk. In a separate bowl, mix the flour, baking soda, and powder, and salt. Once it's mixed, start slowly adding it to the bowl with the sugar and oil. Mix as you add the dry mixture slowly and stir until a dough forms. Once it's well-mixed, fold in the chocolate chips. Drop spoonfuls of dough on an ungreased baking sheet about two inches apart. The cookies can take between 8 and 15 minutes depending on the oven. They're done when the edges are light brown and the tops are set. Cool on a wire cooling rack and serve.
Peanut Butter Cups
Peanut butter cups are a universal favorite when it comes to candy. Just about everyone loves them. What most people don't realize is how easy they are to make them at home. It allows you to get more bang for your buck and choose your own healthier or vegan ingredients. To make the vegan version, all you need is:
1 bag vegan chocolate chips
¼ cup natural, creamy peanut butter
Cupcake liners
Line a muffin pan with paper liners. Use a fondue pot or a double boiler to melt the bag of chocolate chips until they're completely smooth. Pour a teaspoon of chocolate into each muffin liner. Make sure the chocolate is spread evenly on the bottom of the liner. Put the pan in the refrigerator for about 10 minutes until the chocolate hardens. Once the chocolate is hard, put a teaspoon of peanut butter over each chocolate piece. The peanut butter should be mostly in the center, and not spread all the way to the edge. This way, the chocolate that goes on top will cover it on the sides. Once the peanut butter is added, refrigerate the pan for another 10 minutes so the peanut butter hardens. Make sure the chocolate you have left is still melted and creamy. Add 1-2 teaspoons of melted chocolate to each muffin cup to cover the peanut butter. Make sure the chocolate is spread evenly over the top, and then refrigerate the peanut butter cups for another 20 minutes before serving.
Desserts don't need dairy to be delicious. Try these vegan desserts to curb your sweet tooth. Vegan chocolate chips can be found in the baking section at most stores. If you can't find them at your local store, you can try a local health food store or purchase them online.