This Father's Day treat the Dad in your life to a Massage. Most people don't think about men when they think about massages, but Dad deserves a relaxing treat too! Massage Envy is the perfect place to treat Dad for a price that won't break the bank and he can have some "ME" time.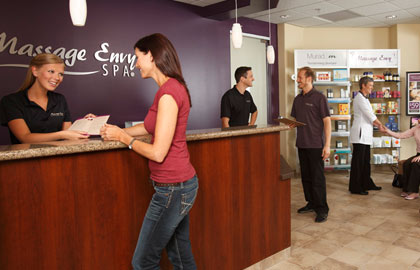 Last month I was able to have my first ever massage at Massage Envy. I was excited and nervous at the same time. I didn't know what to expect or even what to wear. I asked on Facebook what I should wear. Surprisingly most people said nothing. (I felt a bit wrong when my male friends chipped in as well!) I ended up going with underwear just to feel more comfortable. If you've never had a massage, Massage Envy has a section on their site dedicated to your first visit. Before you go in to meet the therapist, a receptionist will sit down with you and ask your general problem areas and what you'd like to see out of your massage. Then once you meet the therapist, she or he will also go over it one more time. You can also ask the therapist to rub harder or softer depending on how you feel.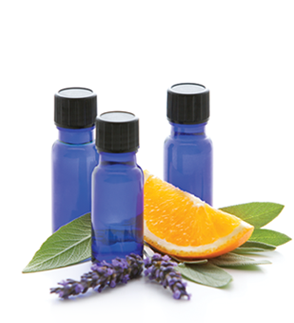 You can even include aromatherapy in your massage starting at $10. You can not bring your own oils to the salon, I asked. I could definitely use the deep muscle massage right now to help get the extra crud out of my body that it's holding on to in my tissues!
Send dad for a relaxing massage at one of Massage Envy's 44 Chicagoland locations this Father's Day, where the purchase of $125 in gift cards gives dad two free upgrades!
From Sunday, May 29 to Sunday, June 19, purchase $125 in gift cards, and receive a voucher for a FREE 30-minute upgrade plus a FREE Enhanced Therapy. That means dad will get 30 extra minutes of relaxation plus either Aromatherapy, Deep Muscle Therapy or Sugar Foot Scrub Therapy.
I so can NOT see my husband getting a foot scrub. The therapist would just touch his foot once and end up with a bloody nose! 🙂 I actually want to get the Massage Envy membership for myself so that I can have a planned hour a month for just me. I may stretch it to 2 hours and hit a book store after! Heaven!!
Have you ever had a massage or would you get your husband one for Father's Day?
Note: I received a massage in exchange for this post. All opinions are my own.