Note: I received my stroller rental for free in exchange for this post. All opinions are my own.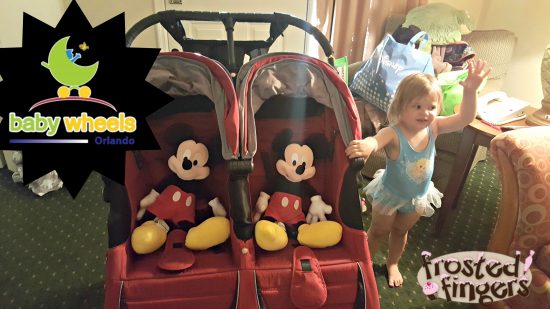 As a mom to 5, especially two little ones, one of the first things I think about when I think long days at Disney is a stroller! Not only will I need to transport two babies, but I need to transport STUFF for 5 kids and two adults. I want a comfy stroller, though, one that the babies can sleep in. I got my stroller this time from Baby Wheels Orlando and it was seamless!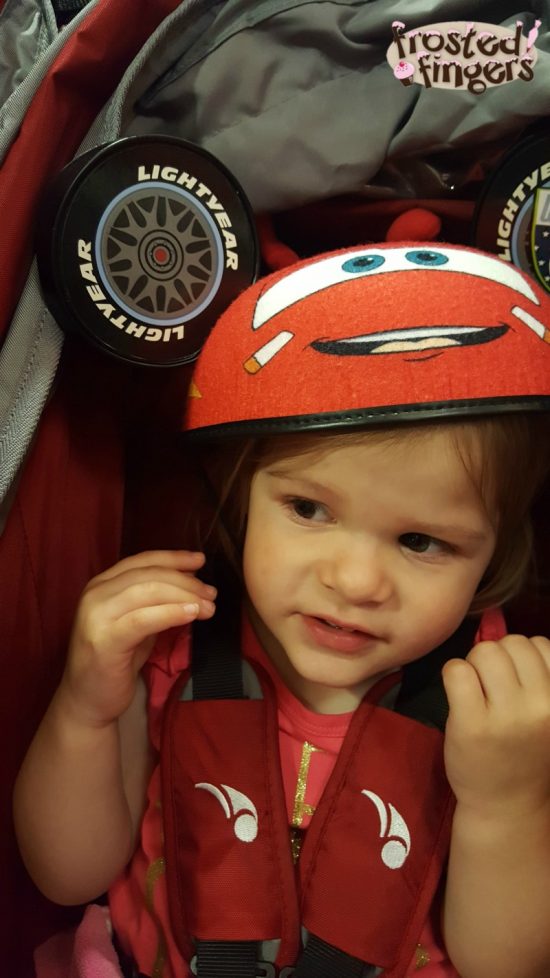 When you know when your trip to Orlando will be, you simply go to the Baby Wheels Orlando site or call them at 800-510-2480 to make your reservation. There are many different options of strollers to choose from. A single stroller starts at $48 for 6 nights and a double starts at $75. We got the City Mini Double since we have two babies. It worked out great. You don't need to go anywhere to pick up your stroller! Baby Wheels Orlando will drop your stroller off to the hotel you are staying at and will pick it up from your hotel on the day you leave. They can even drop off in one location and pick up in a second. We stayed on Disney property for the first three nights and then at an offsite hotel the rest of the time we were there so they had to do that for us.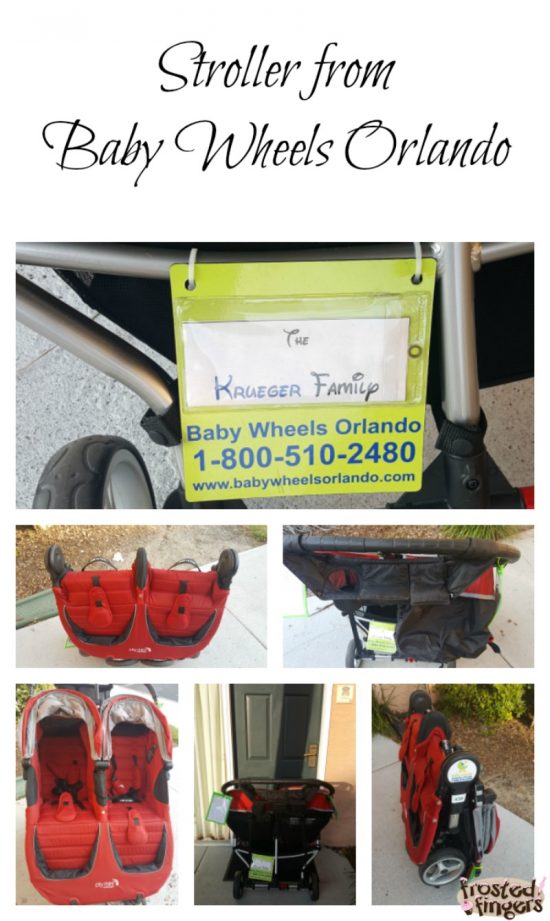 While the stroller looked very wide, it did make it through normal doorways. You just had to make sure you lined it up correctly. I may have bumped one or two (or three or four) door jams! I found it easier to walk to my car with sleeping babies in the stroller than to take a tram because you have to wake the babies, get your stuff out, and fold the stroller plus juggle everything into the tram at the same time. Just as long as you walk the right direction to your car! I went to the wrong parking lot and had no way of calling my husband because my phone was dead so I got a LOT of extra steps that night!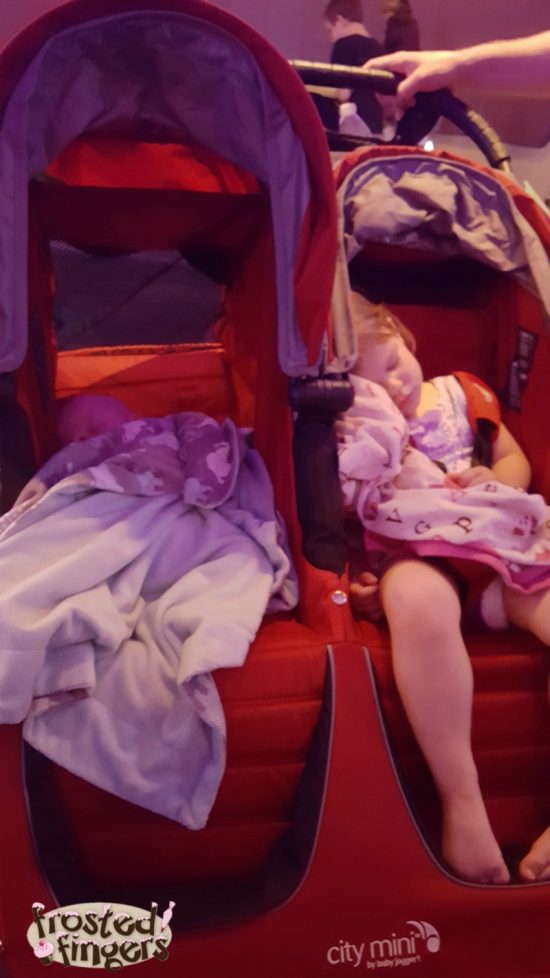 We may have been wishing we had 2 double strollers the day we spent the entire day at Magic Kingdom. Our 7 and 9 year old fell asleep at the end of the night, too, and we couldn't carry everyone out between the two of us. My husband carried our 9 yr old daughter and I woke up the 7 yr old boy to walk. The kids were wiped out!
The stroller comes with a rain cover for free. You can also add on a case of water to be delivered with your stroller as well as a glider board and car seat adapter. If you're afraid something may happen to the stroller while it's in your hands, you can add optional insurance as well. (I did, because you just never know!) I will definitely be getting my next stroller from Baby Wheels Orlando on our next trip!