Book Bears is a new children's book subscription service featuring picture books to delight little bears everywhere. Book Bears is a picture book that is sent monthly to your home for your child to read. Their service is split into two age levels to choose from. You can choose ages 2-5 or 5-8. You will be sent:
– One picture book, hand-picked for your little bear by a seasoned children's book editor
– A Share the Love of Stories card, which includes a reading tip for parents as well as reading questions and an activity that relate to the monthly book selection (we keep these simple and fun!)
– A monthly reading certificate/coloring page that helps your little bear keep track of the book he or she is reading each month (great for building confidence, learning the months of the year, and helping to develop fine motor skills)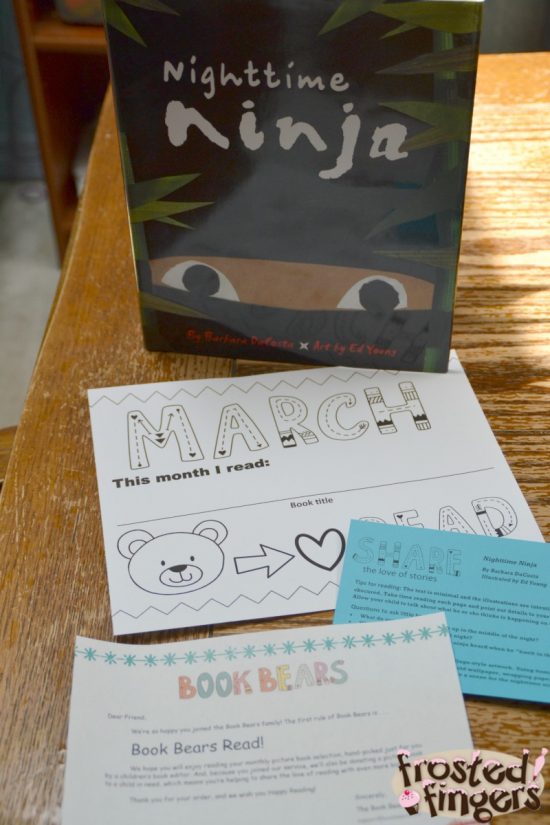 Book Bears Ages 2-5
The books sent in the category of ages 2-5 have less words and younger concepts and themes. Quinny enjoyed looking for the Ninja in Nighttime Ninja. She kept calling them monkeys, but she calls a lot of things monkeys, she's silly like that.
I love the idea of getting Quinn to enjoy books and reading at such a young age and the fact that the books are picked out by a children's book editor means she'll be introduced to books I'd probably never find on my own.

Book Bears Ages 5-8
The books sent in the category of ages 5-8 are a higher word count with older themes and concepts. I love the ideas that come with the book to help your Little Bear comprehend the book. Book Bears does not choose titles based on gender. They focus on books that they think all children – and their parents! – will enjoy reading together.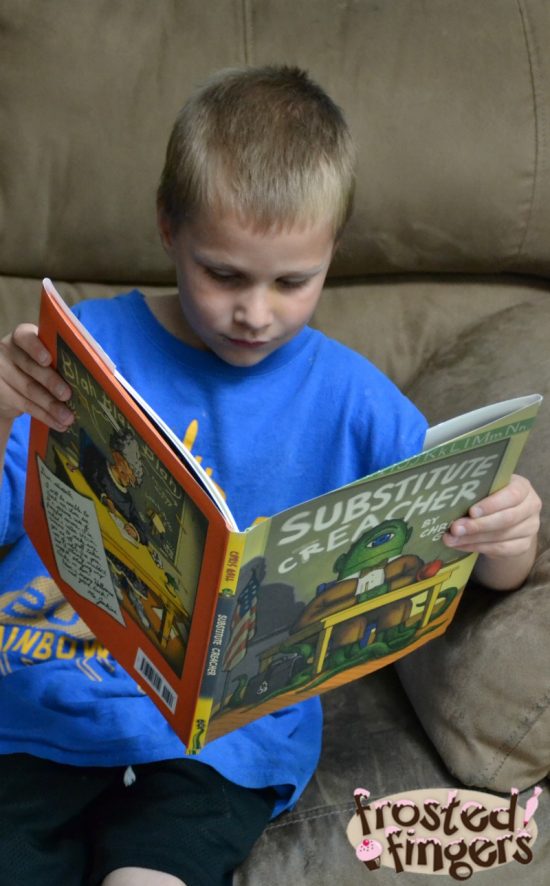 I really enjoyed David's book. The inside has a comic book aspect to it and short little rhymes. I love books that fit his age range that are fun and colorful. This was really a great choice for him!
Subscribe
The Book Bears subscription services is $15.99 per month per age range and automatically renews. To further their mission of getting books in the hands of young ones,Book Bears will donate one picture book for every new subscriber they receive. Go ahead and Book Bears and get not only your child reading, but a child in need as well.
What is your favorite children's picture book?
Note: I was sent a book from both age groups in order to review Book Bears with my children. All opinions are my own.