Have you ever thought about owning your own Small Business? My husband is always thinking up new, exciting businesses to start. He has one idea he keeps coming back to again and again, but we need capital to get it started with a small business loan. In the meantime, I'm doing some small businesses to help our family out financially and to give us all the fun experiences that we have as a family. Just know that NO business opportunity is easy and nothing will make you money immediately! Here are some small business options you can explore for yourself:
Blogging
People may tell you that blogging is dead and that you can't make money in blogging, but that's not true. It's definitely not an overnight opportunity to make money, though. You have to be dedicated and work hard to get followers and be true to YOUR writing style. People can spot a fake and won't come back if you just spew out the same things as everyone else. Within blogging you can make money with advertising, affiliates, sponsored posts, sponsored social media, and other things. Blogging can have a zero money down investment because you can start blogging right away on a free blogging site. Just be aware that some of the free sites limit your ways you can make money.
Network Marketing
I'm actually a member of several network marketing companies. I'm not trying to build them all, but I may use the products and if anyone asks about them I can promote it to my friends and possibly make a few dollars. I am working most on my Young Living business and it is REALLY starting to take off. Networking marketing can be a very small investment to get started. For example: you can join Young Living for $160, Perfectly Posh for $99, Rodan + Fields for $45, and Isagenix for $29. Most network marketing companies will give you product when you sign up because they want you to be able to really speak about the product when promoting it to people. If you are willing to work it, network marketing can really make you money. I have a friend in Young Living making over $10k a month and a friend in Isagenix making over $20k in a month! (P.S. message me if you're interested in any of the companies listed and I will help you get to those numbers as well!)
Personal Services
Maybe you're really good at shopping or helping people out. Start a small business shopping and delivering groceries to the elderly. Take care of people's children or pets. Tutor students that need help in a subject you specialize in. Become a business coach or a professional organizer. Most of these business ideas have $0 or low cost start ups.
Be Creative
Are you good with art? Maybe you could sell some jewelry, paint houses, do interior design, or make arts and crafts for art fairs. These ideas may cost a little more and you may need a small business loan to get started.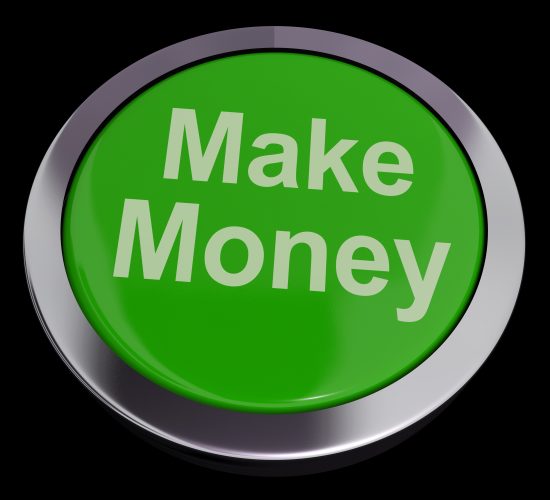 There are so many ways to make money and get started with a small business. What way are you interested in starting a business?