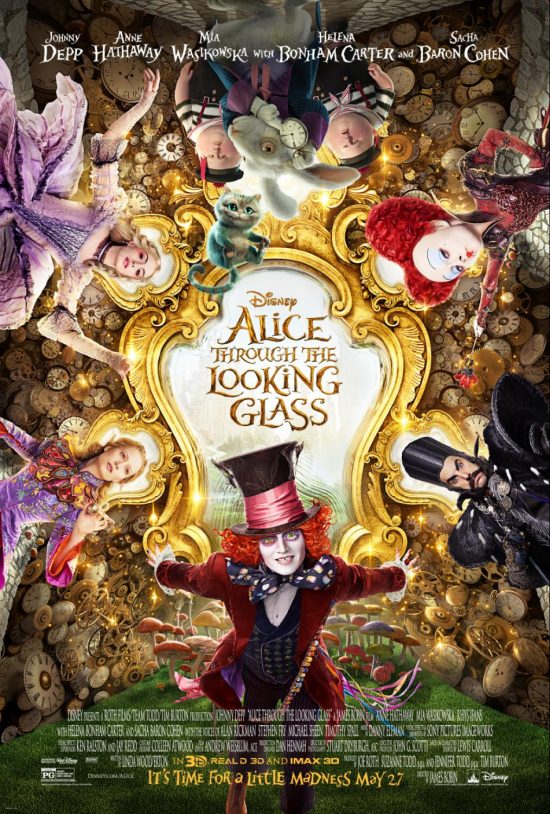 While we were in Florida for the #DisneySMMC we were able to get an advanced screening of Alice Through the Looking Glass. I wasn't sure we were even going to attempt the movie with 5 kids and two of them being under 3! I also wasn't sure how the 9 and 7 year old would handle the movie, either, since I haven't seen Alice in Wonderland yet. (Through the Looking Glass is rated PG-13 for fantasy action/peril and some language.) The only Through the Looking Glass experience I have was the made-for-TV movie that was released in 1985 and I remember it being pretty scary so I was leery of taking the kids. We went to the "grab and go" breakfast that morning and my husband said "Let's just try the movie, we can always leave." So we did! Luckily Quinn took the time to crawl up into Daddy's lap and take a nap. Joey alternated between nursing and sleeping with only a little fussiness (sure hope we didn't bother anyone in the theater!) I'm glad we went to see the movie, though!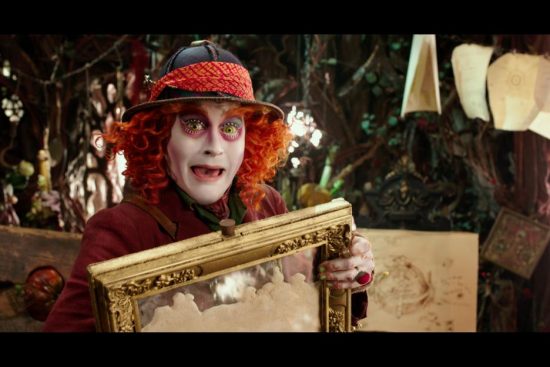 Nineteen-year-old Alice returns to the magical world from her childhood adventure, where she reunites with her old friends and learns of her true destiny: to end the Red Queen's reign of terror. As usual, Johnny Depp does an amazing job of coming alive as a completely different character. He doesn't even look like himself when he's in makeup for the Hatter. Having been at #DisneySMMC we got to have a behind the scenes look at the movie and I could keep my eyes open for small details such as the watches Time wears on his wrists. The details that Disney pays attention to are just amazing. One of the things I loved was how the movie explained a few things that happen in the Alice the Wonderland cartoon; pay attention to the tea party scene.
Another added bonus to this movie was that my favorite musical artist, P!NK recorded a song and video to go along with it. I love her and I love that she's toned down certain things since having a daughter. She also is very big on female empowerment. She wants her daughter to be able to become anything she wants to.
The movie to me was not scary at all like I thought it would be. David did jump a few times, but he's the easiest to scare in our house and I think it was more that he was surprised when something happened, then he was scared. My kids are begging me to see Alice in Wonderland now. Guess it's time for me to go get it!
Enjoy Alice Through the Looking Glass coming to theaters May 27, 2016.
Note: My family was able to see the movie Through the Looking Glass for free in exchange for my review due to being an attendee at Disney Social Media Moms Celebration (#DisneySMMC). All opinions are my own.