Last week I had the amazing experience of taking my family to Walt Disney World for the Disney Social Media Moms Celebration. I'll be sharing more about our time over the next few weeks but one of the things I wanted to talk about first was the Disney PhotoPass Memory Maker. They added it to our accounts, but now that I've had it, I will splurge on this added bonus every time we go to Disney.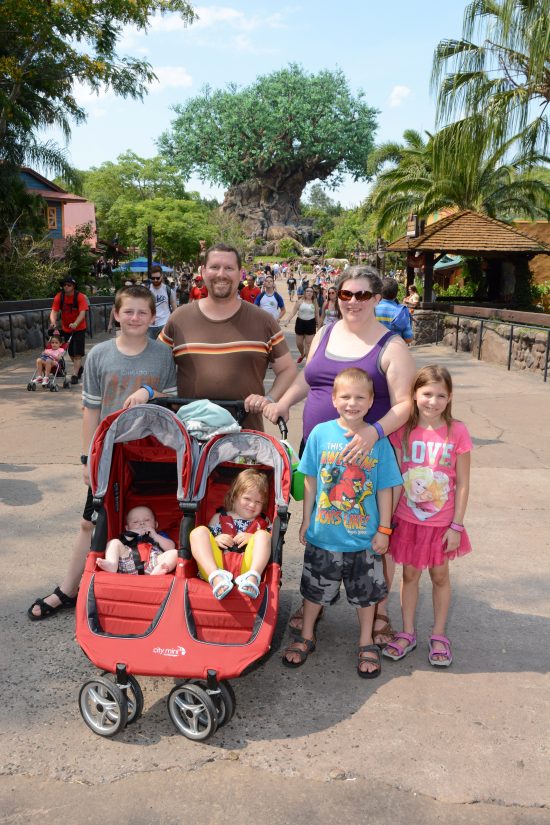 What is the PhotoPass Memory Maker? You pay to have it added to your stay and you can link all of your Magic Bands to it or just carry around the PhotoPass card. Whenever you have a picture taken in the park you will scan your Magic Band or card and it will add the pictures to your account. I LOVE that we can all be in the photos together without either A) trying to fit everyone into a selfie photo or B) handing your phone or camera over to a complete stranger! (Yes, Disney employees will also take pictures with your equipment if you ask.)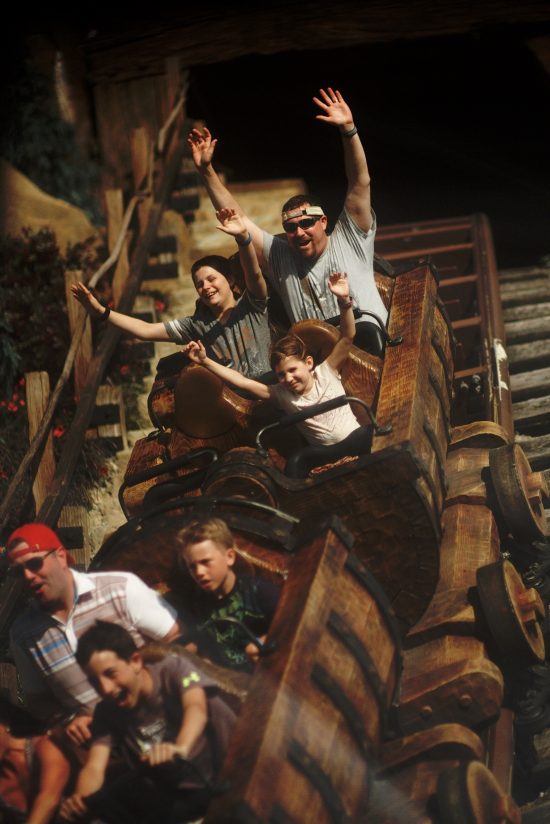 I don't know about you, but when I go to theme parks I tend to just quickly glance at the ride photos and walk away, because who can afford the prices for those pictures. With the Memory Maker, though, you get all of those photos added to your account as well. I'm SO glad we did, because I absolutely love the pure joy in this photo of my husband and oldest two kids on the Seven Dwarfs Mine Train.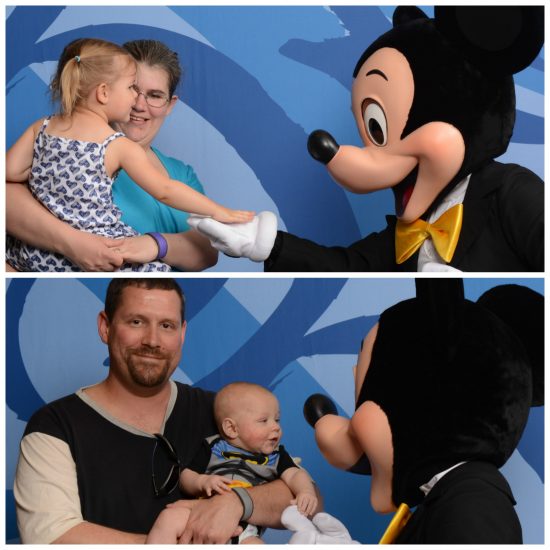 Mickey Mouse was really one of the highlights of my whole trip. I don't think Quinn even knew who Mickey Mouse was before our trip. He was so amazing with her, though. She was scared of him and he played with her across the room for about 20 minutes. He played Peek a Boo, jumped up and down, waved hi, and just engaged with her until she was somewhat comfortable with giving him a high 5. After that she was OBSESSED with finding Mickey everywhere. Disney gave us stuffed Mickey dolls on our first night and Quinn was SO excited. She grabs her Mickey all the time and says I LOVE YOU Mickey Mouse! Of course she doesn't do it when we have a camera ready to record!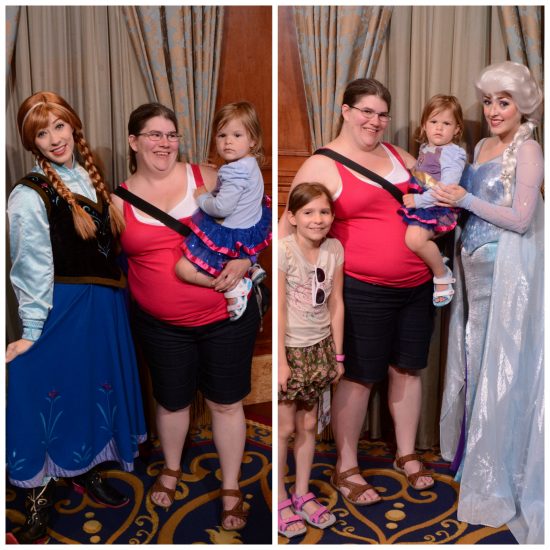 Of course we had to stand in line to meet Anna and Elsa as well since that's Quinny's favorite movie! She was super excited when she saw Anna but got all shy and nervous once she got up to her. She was finally comfortable enough to high 5 Anna once we got through with Elsa, but of course our time was up and Anna was already meeting another family at that point.
Another amazing feature of Memory Maker is the Disney Magic they work by creating little videos or additions to your pictures!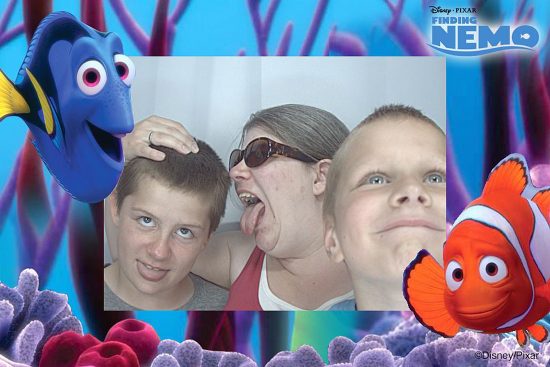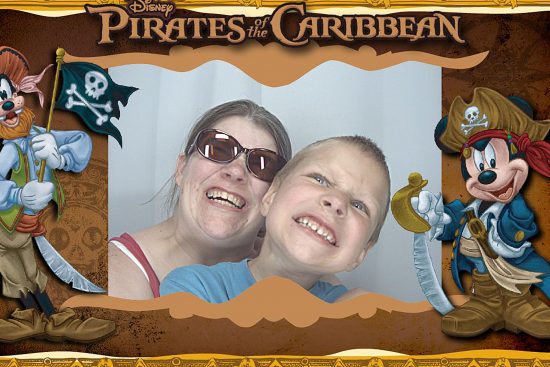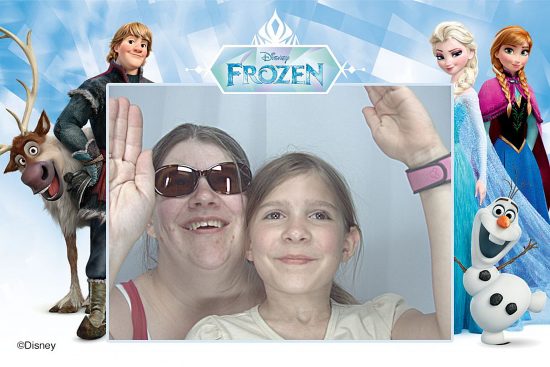 You can even scan your Magic Band in photo booths and create some fun there! The Disney PhotoPass Memory Maker is $149 if bought in advance and $169 if you need it to start immediately. You will have 30 days to download your photos and it is super simple to do from you computer. The photos also show up in your My Disney Experience app where you can easily share to social media! Yes, $150 is a little high, but all these memories are priceless to me! Once your photos are loaded you can even make items such as mugs, phone covers, and calendars with your photos online! Speaking of loading photos, they are loaded immediately after your Magic Band is scanned unless they are adding a little Disney Magic. If magic is added, it can take a few hours for your photo to show up in your account. I kept stalking my account for pictures and burnt through my phone battery early in the day. WHOOPS! I made a little slideshow of the majority of our photos below. If you want some music to go along with it just click the speaker with the X next to it.
Note: I received the Disney PhotoPass Memory Maker as part of my package as a Disney Social Media Mom. All opinions are my own.