In the early fall we are taking a trip West as a family and one of the places I'm looking into stopping is Capitol Reef! Capitol Reef Country is located in the Wayne County area of Utah which includes the cities of Bicknell, Caineville, Fremont, Grover, Hanksville, Loa, Lyman, Notom, Teasdale, and Torrey. It looks gorgeous! My husband has been dying to go to a dark sky park for a long time with the kids so that they will have the opportunity to see the stars. Capitol Reef has no street lights so that it's just that; dark skies and star-filled nights!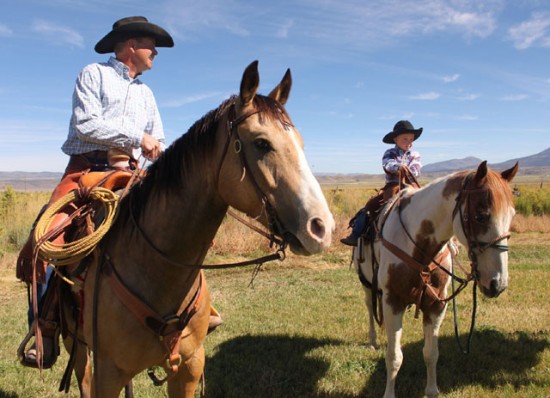 The main activities in Capitol Reef Country are hiking, ATV riding, cycling, fishing, horseback riding, and canyoneering. I would love to take the kids hiking there to see the diverse scenery which is Alpine Forests, Red Rock, and Gray Bentonite Hills. My boys keep asking me when we are going fishing and there is plenty of opportunity there to get that in. My daughter is dying to go horseback riding and I think we could squeeze that in while the boys and little ones fish. There is also a lot of wildlife in the area that you can see. Some of the wildlife you may spot is black bears, marmots, Pinyon Jays, porcupines, pronghorn antelope, and Utah Prairie Dogs. I want to see the Prairie dogs! I have a feeling the kids would want to take some home as pets. (Not that I would allow that!)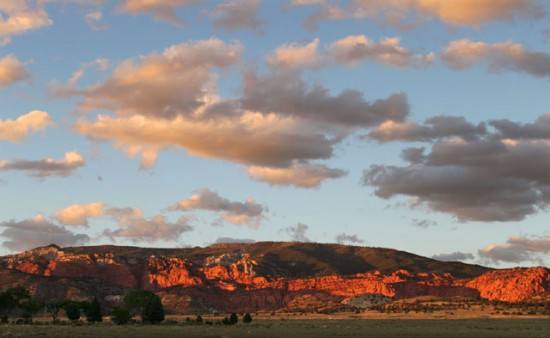 There is tons of lodging available in Capitol Reef Country. You can tent or cabin camp, rent a motel room, stay in a lodge, or even stay in a Bed & Breakfast. I would definitely love to tent camp to really take advantage of the dark sky status of the area. Camping is something our family enjoys and the kids start right as babies. So far we haven't had any issues with them being too loud for other campers and they love the outdoors. I love how tired they are at night!

I have never been anywhere with canyons before and I would love to take my kids, although I'm sure I'll be a nervous wreck that someone will fall! The closest I've been to a canyon is flying over the Grand Canyon while on my way to Vegas. I would LOVE to see Canyonlands at sunset. I think it would be so beautiful!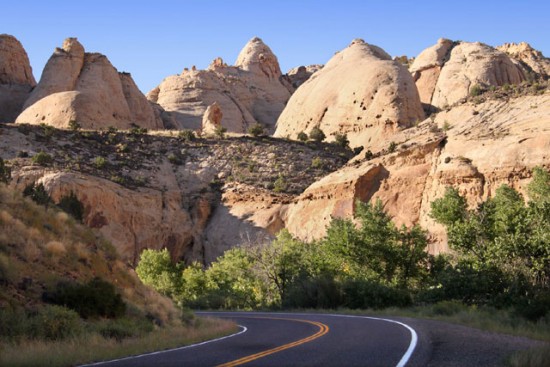 Have you ever been to Utah or to the Capitol Reef area? If you went to Capitol Reef Country, what would interest you the most? Would you like the quiet and dark skies at night or the more adventurous route of ATV riding and cycling? I'm really hoping we make it out to Capitol Reef Country this summer. Don't forget to visit their website to find out more about the area and see all the beautiful pictures that are shared there and also check them out on Facebook so you can see what's going on.
This is a sponsored post but all opinions are my own.