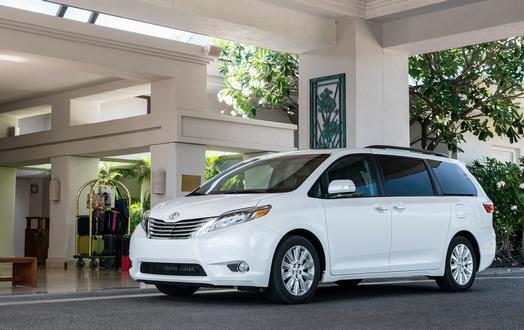 We have been owners of two Toyotas since we could drive. I had a Toyota Camry for not too long because I was convinced that I wanted a SUV. I HAD to have an SUV! So I sold my Camry to my brother-in-law and bought a used Toyota Rav4. That Rav4 is a '99 and is still kicking! It's now got 260,000 and running pretty well. It just needs a couple belts replaced. I say this, because we are Toyota lovers and when we had the chance to review a Toyota Sienna we couldn't wait to jump at the chance. Being a big family we need a minivan or something that seats at least 7.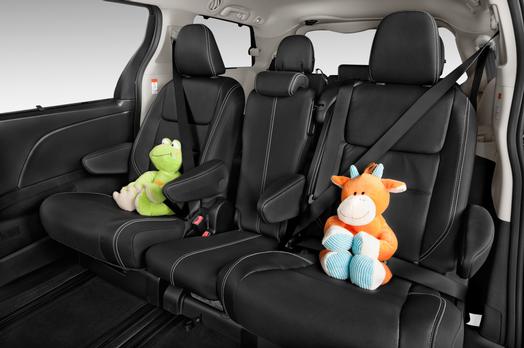 One of the things we liked about the Toyota Sienna is that it has the option to add a jump seat in the middle to seat 3 so that you can actually seat 8 people in the van instead of the standard 7 in most vans. There is talk that someday down the road we will add another baby and with that we will need either a van that seats 8 or 12!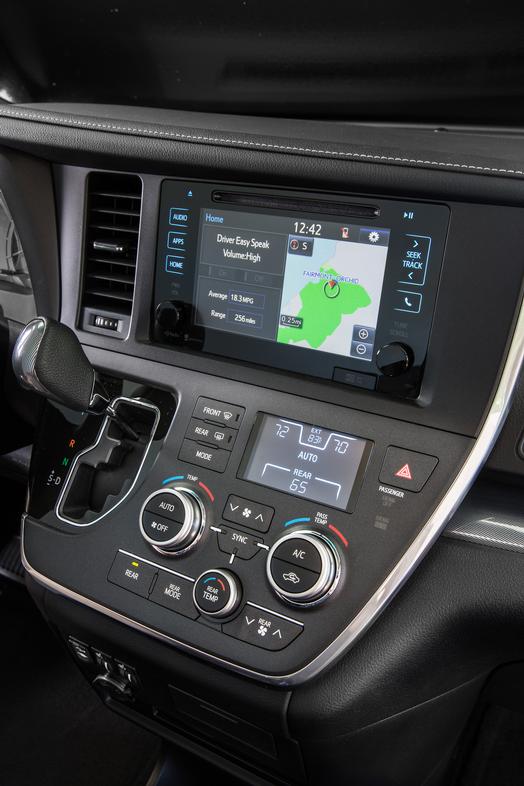 The first thing both my husband and I noticed when we got in the van was that the shifter seemed to be in an awkward spot. It was in the center console by temperature controls. We are used to our shifter being up and behind the steering wheel. I'm sure we'd get used to it if we drove it on a regular basis, but it was something that actually bugged both of us.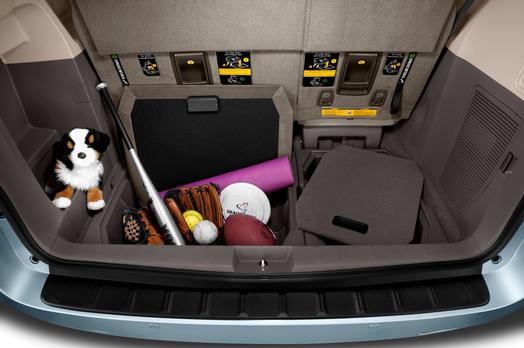 I really loved the cargo space in the back. It felt to me like it was bigger than our Dodge. The Sienna that we got to drive was All Wheel Drive which came in handy since the week we had it we got a snow storm and it was nasty driving weather. It was so nice not to spin out when pulling out or getting stuck in an ice puddle at Taco Bell because your car is only front-wheel drive and those wheels are just spinning on ice in a parking lot. (Ask me how I know!)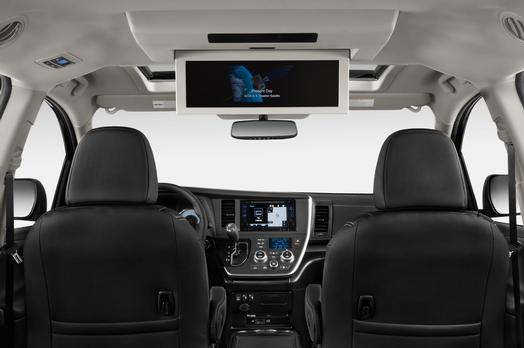 My kids, of course loved the entertainment package that came in the van. They always hate when I have to return a review vehicle because that means no more movies in the car. One really nice thing about the entertainment package is that the screen is wide screen and does not block your rear-view mirror in the van! Overall we liked the Toyota Sienna, although, honestly it has not been my favorite review vehicle. It shocked me, too, because I was so looking forward to driving the Sienna. Maybe I need to try it again when I'm more than 3 weeks postpartum, because I'm never myself that soon after having a baby.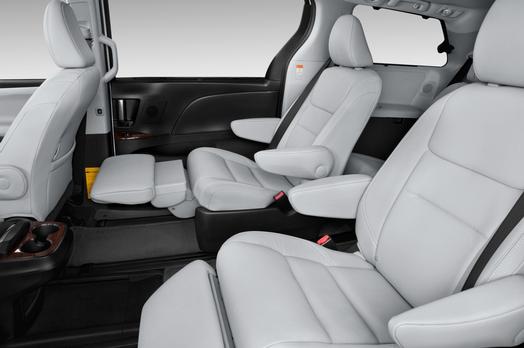 The Toyota Sienna gets up to 18 city mpg and up to 25 highway mpg. It starts at $28,850. I would recommend the van as something you seriously take a look at if you're in the market for a minivan just because it is a Toyota and they are some of the best cars made, in my opinion. They are also extremely comfortable!