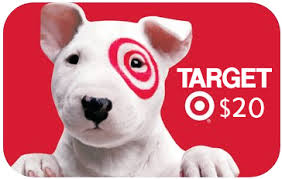 You may have noticed that I haven't been around a whole lot lately. I'm really trying to change that as we settle in to our school year. Some days it's really hard with homeschooling 3 kids, taking care of a toddler and being almost 30 weeks pregnant! Yes, crazy me, I'm pregnant with #5 while homeschooling, being active in Girl and Cub Scouts, Family Faith Formation, and dragging kids to their sports activities: soccer, gymnastics, baseball, etc. No wonder I'm never around!
We did finally settle on our curriculum about a month ago and are working on settling into our daily schedule. We are using Sonlight Core B for Monkey and Little Man and Core F for Buddy. Monkey and Little Man are learning about the beginning of World History and Buddy is focusing on the Eastern Hemisphere this year. We've been focused on China for the past 4 weeks and he's so ready to move on. We've learned Chinese Calligraphy and on Monday we will be making apple pie egg rolls. (We should make real Chinese egg rolls, but I know he won't touch them, so we are making dessert egg rolls.) The younger two are really enjoying our family read alouds. We've made it through Charlotte's Web
, Homer Price
, Little Pear
, and Where the Mountain Meets the Moon
. We are currently reading Mrs. Piggle-Wiggle
, Mission to Cathay
, Young Fu of the Upper Yangtze
, and on Monday we will be starting Owls in the Family.
I don't know that I've ever read that many books out loud in my whole life! We are really enjoying it, though. That's not even all of the books we've read, either! The kids each have their own books that they have to read to themselves. Maybe later this week I'll go over the books that Monkey has read, because she is really loving them and just in the past 6 weeks or so that we've done school, her reading has become more confident and much, much faster.
Now on to the giveaway! In order to celebrate my trying to be more present, I want to give away a $20 Target Gift Card to my loyal readers. I just want to thank you all for hanging out with me the past 6.5 years! Simply follow the rules in the Gleam giveaway below. Good Luck!!
This post is not sponsored in anyway. I am purchasing the Target gift card to send to a loyal Frosted Fingers giveaway!