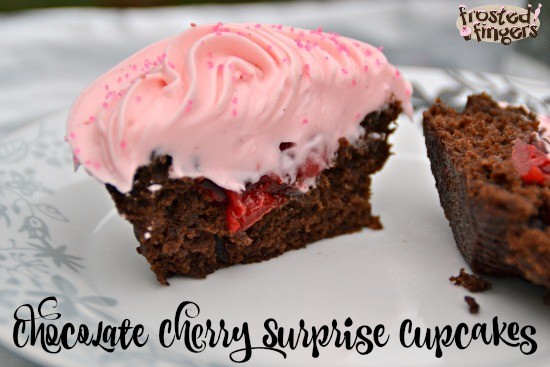 As you probably know, October is Breast Cancer Awareness month. This month hh gregg and KitchenAid have teamed up to raise awareness with their #10000Cupcakes campaign. During the month of October, KitchenAid will donate $1 for every original picture of a cupcake shared on Twitter or Instagram, up to $10,000. Make sure you use the hashtags #10000Cupcakes and #Donate for it to count. I'm including a very sweet, but very tasty recipe for Chocolate Cherry Surprise cupcakes that you can make, take a picture and share for the campaign.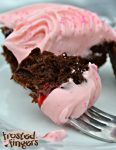 Chocolate Cherry Surprise Cupcakes
Ingredients
Cupcakes
1 1/2

cups

Flour

1

cup

Sugar

1

teaspoon

Baking Soda

1

teaspoon

Salt

1/2

cup

Cocoa Powder

1

cup

Water

1/2

cup

Vegetable Oil

1

teaspoon

Vinegar

1

can Cherry Pie Filling
Frosting
8

ounces

Cream Cheese

softened

1/2

cup

Butter

softened

1/2

teaspoon

Vanilla Extract

1/2

teaspoon

Almond Extract

3

cups

Powdered Sugar

1

teaspoon

Cherry Pie Filling Goo

without the cherries
Instructions
Cupcakes
Preheat oven to 350.

Mix all dry ingredients together.

Add in water, vegetable oil, and vinegar. Mix well.

Fill Cupcake pan 3/4 of the way full.

Drop a spoonful of Cherry Pie Filling in each cupcake hole.

Bake at 350 for 15-17 minutes, or until a toothpick inserted in the cake part of the cupcake comes out clean.
Frosting
Mix all ingredients well in a KitchenAid mixer. If it is too dry, add water to the frosting 1 teaspoon at a time until desired consistency is achieved.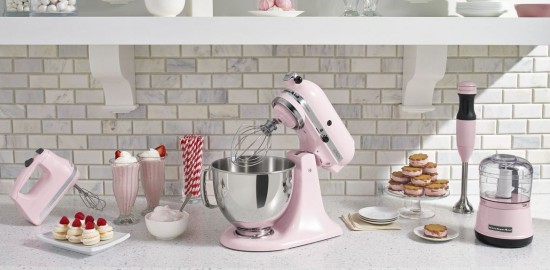 I absolutely love my KitchenAid mixer and don't know how I got anything done in my kitchen before I got one! My mother in law ended up buying me one after I burnt out her small mixer trying to make a double batch of frosting. She bought herself one as well!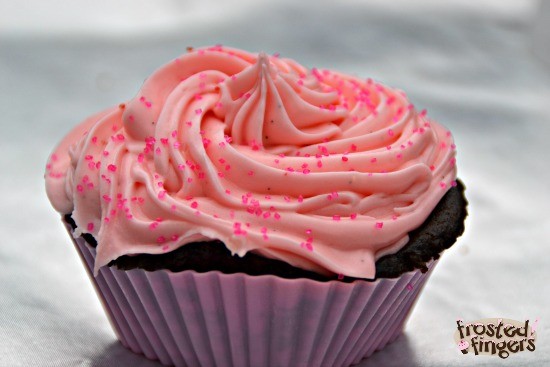 What is your favorite cupcake to make? I love anything with either whipped cream frosting or cream cheese frosting. Ever since I took my cake decorating classes I can no longer stand buttercream frosting!
Make sure you visit hh gregg to purchase a KitchenAid product, tweet a picture of a cupcake to #10000cupcakes #donate, or just make a donation to the Susan G Koman foundation during the month of October to help with Breast Cancer Awareness.