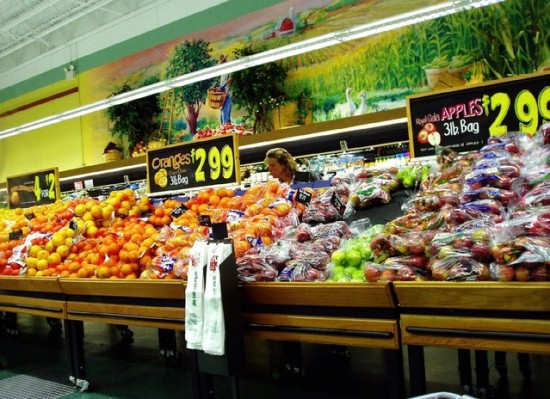 You may not realize how many distinct practices you have in the kitchen, and you may be surprised at how well they can relate to your finances. Below are five money saving ideas that are exemplified in the kitchen.
Have a Plan
A successful meal begins with a plan. There are a number of ingredients you will need to to complete the meal, and having a plan in place helps to ensure that you will have those things. On the other hand, you may look at what you have readily available at home to decide what your meal will be. Either way, you must determine a course of action before you can execute. The same is true with your finances. Budgeting is key to saving and reaching financial goals.
Substituting Can Be Good
Admit it- when you are half way through making dinner and you realize you forgot to pick up that extra can of tomato sauce, you do not stop everything to go pick it up. Instead, you improvised. Sometimes this can lead to a whole new, delicious recipe. The same is true with other things and activities. Cheaper substitutes can amount to great savings and fun experiences, such as:
Use store brand items rather than name brands
Go thrifting or start at the sales rack, rather than going for full priced items
Take a family trip to the park instead of the movies
Visit the library instead of buying new books
Store Leftovers
Last night's dinner can quickly become today's lunch. That is the beauty in leftovers. The same concept can be applied towards your finances. For some reason many people abandon the idea of keeping a piggy bank when they grow up, however it can still prove to be great way to save money. Place any loose change you may have at the end of the day in a jar or piggy bank and watch it literally add up over time.
DIY
Though that salsa out of the jar can be convenient, there is nothing like making it from scratch. It is fresher, made just to your liking and healthier. When it comes to various home supplies, you can apply the same rational. Consider making your own cleaning supplies rather than purchasing them. White vinegar, water and baking soda tend to be common choices amongst various green cleaning options. Not only will this save you money, but it can be healthier for your family as well.
Shop Around
Though you may enjoy getting your meats from one store, you may find the produce fresher at another. How do you know this? You shopped around a compared. This model can be applied in a few different situations. Particularly concerning your insurance, this can be quite helpful. When shopping around be sure to consider reputable agencies so that you may secure a quality insurance agent in Chicago.
There are ideas for saving all around you. To see them you must be receptive and to apply them you must be dedicated. When you commit to the process, you can build your savings and be on your way to reaching your financial goals.