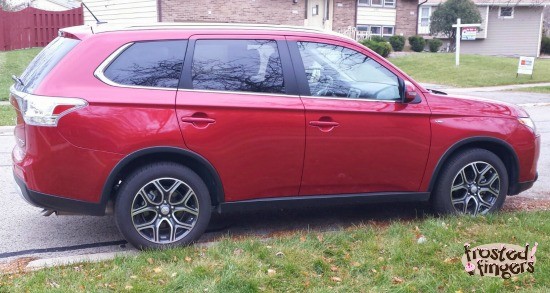 A few months ago Charlie and I had a chance to review the Mitsubishi Outlander. Somehow the post was sitting in my draft folder, not published. I don't know how that happened! Here are my thoughts on the Mitsubishi Outlander:
My first thought when I saw the car is that it's cute! I've never thought of a Mitsubishi before, but I would definitely consider one in the future. It comes with optional 3rd row seating, which is a definite need in our household.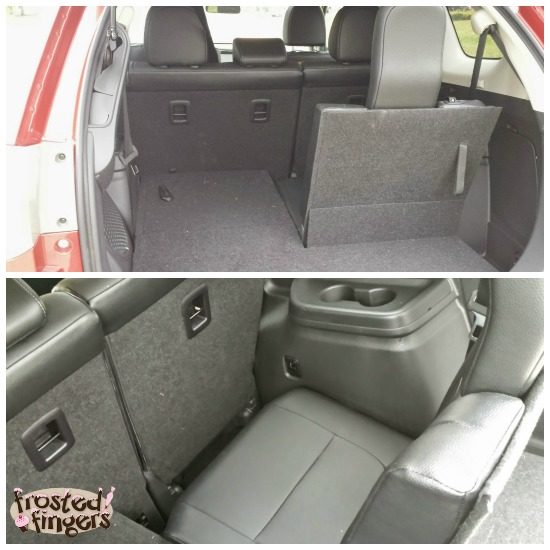 As you can see from the picture, the third row is pretty narrow in the leg room, but it works for the kids. When the third row is down, there is plenty of cargo room in the back. This would actually be a great vehicle for my husband, because it has the optional third row if needed to take the kids somewhere but also has plenty of space in the back to carry his DJ equipment if on the way to a job or camping equipment if going somewhere for scouts.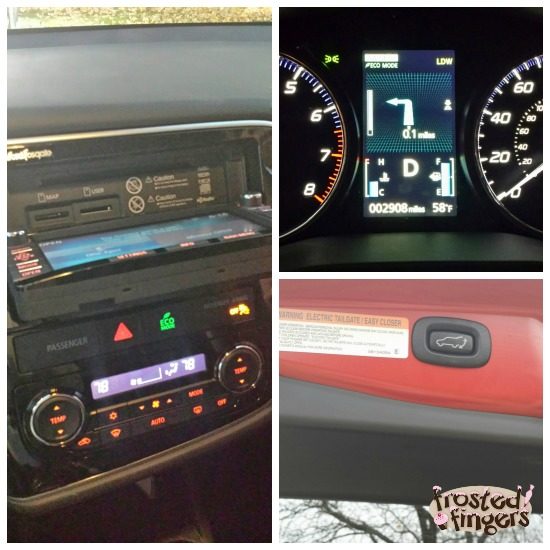 I was really impressed with the navigational system in the Mitsubishi Outlander. I'm usually not very happy with in dash navigation systems, but the Outlander worked great. It took me a little while to figure out where CDs go. There is a button to push that opens up the screen for the CD to go in behind it. That scares me that something will eventually break and the CD will be stuck. Another feature I really loved was the push button on the hatch door in the back. When I have my hands full it's so nice to reach up and press a button instead of trying to hang from a door to get it to go down and close.
The Outlander starts at $23,195 and seats 7. The mileage for the Outlander is 25 mpg city and 31 mpg highway. I'm not sure what we averaged since the display was set to reset every day.
Like I said above, I was very impressed with the Mitsubishi Outlander and would seriously think of it as an option for my husband's vehicle.
Mitsubishi Outlander: Website | Facebook | Twitter
Note: I had a week to test drive the Mitsubishi Outlander in exchange for a review. All opinions are my own.