Note: I participated in an Influencer Activation on behalf of Influence Central for Dunkin' Brands. I received a promotional item to thank me for my participation.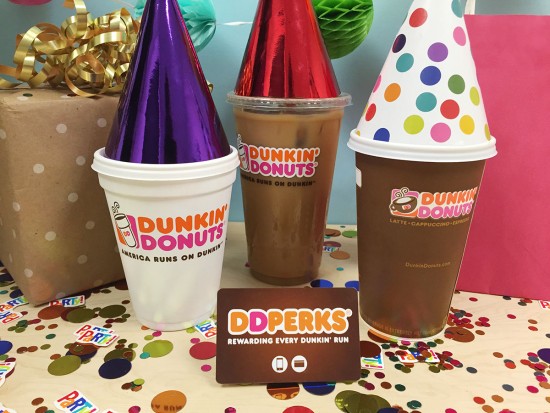 Do you like Dunkin' Donuts? Somehow, some way, Dunkin' Donuts is visited at least once a week by some member of my family. My husband has what he calls accountability partner meetings with his brother every week where they both talk to each other about what's going on in their businesses. They are both entrepreneurs at heart and having each other to talk to each week really gets the other pumped up and ready to go. I think a little bit of caffeine from Dunkin' Donuts doesn't hurt, either!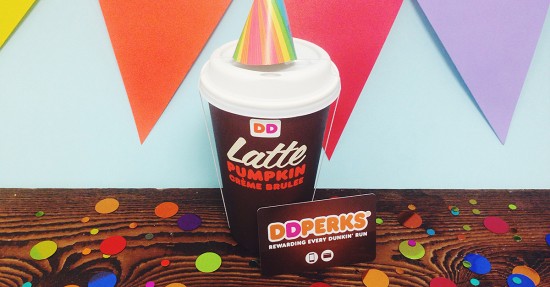 Did you know that this week is Dunkin' Donuts DD Perks one year anniversary? To celebrate their first anniversary, this week (1/27 – 2/1) Dunkin' Donuts has a special present for its loyal guests! They will be offering all DD Perks members an extra special perk of 200 points, good for a free, any-size beverage of their choice, with any purchase. Free is always good, right?!
If you haven't already signed up for DD Perks, make sure you enter the code "BLOG" when you sign up to get your free beverage as a gift! Here are some of the awesome perks you get for being a DD Perks member:
You can earn five points for every dollar you spend on qualifying purchases at Dunkin' Donuts when you pay using an enrolled Dunkin' Donuts Card, either plastic or via the Dunkin' Mobile App.
Once a you accrue 200 points, you will receive a coupon for a free any size beverage of their choice, redeemable at participating Dunkin' Donuts restaurants.
You have the opportunity to share your rewards through the Dunkin' Mobile App with friends, family and colleagues to help keep them running on Dunkin'. (You can also purchase gift cards to send to family and friends straight through the app!)
DD Perks members also receive a coupon for a free, any size beverage upon enrollment and on their birthday. (Make sure you enter your birthday correctly when you sign up. I didn't, whoops!) Additionally, throughout the year DD Perks members receive exclusive, personalized, special offers to earn bonus points for specific food and beverage purchases.
My husband definitely needs to start remembering to use his DD Perks account! I'm sure he would accrue a lot of free coffee! What is your favorite beverage at Dunkin' Donuts? Mine is the DECAF Hot Caramel Latte! I also love the Frozen Caramel Coolatta, but since having to give up caffeine, I can no longer have it. 🙁 Don't forget to run in to Dunkin' Donuts this week and buy a beverage using your DD Perks so you get your free beverage added to your account! Be sure to sign up for DD Perks and follow Dunkin' Donuts on Facebook and Twitter.