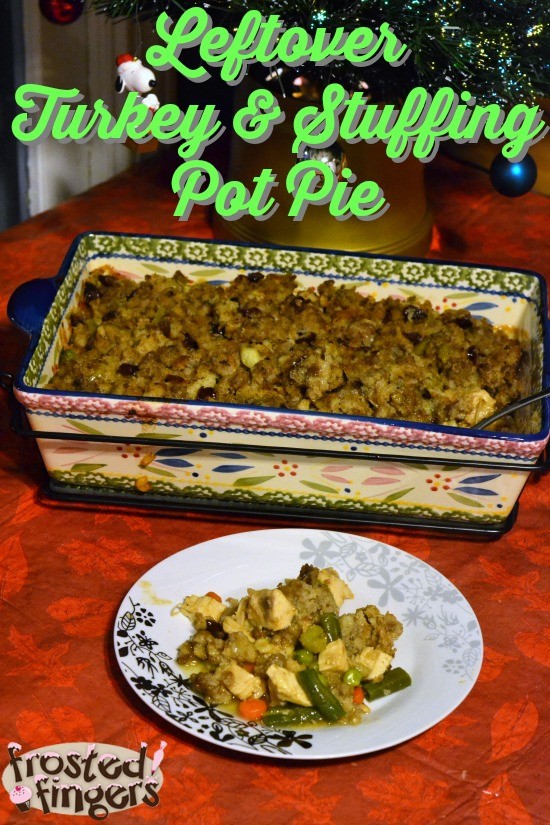 Did you just have turkey for Thanksgiving or Christmas and need something to do with the leftovers? This is a simple and delicious use of a lot of your leftovers. As usual, our Christmas celebration was crazy with over 30 people here. Add in that I had the flu and pulled a muscle in my back and my evening was pretty miserable. I had no taste buds from being sick, so I couldn't even taste what I made that night. (What makes that even worse is I make my deviled eggs from taste, not from a recipe, so I had to have my husband be the taste tester when I made those.) I heard from everyone that my turkey and stuffing turned out great but I didn't find out until last night when I made this pot pie. I think it did turn out great! I really liked the flavor combination when it came together in this pot pie.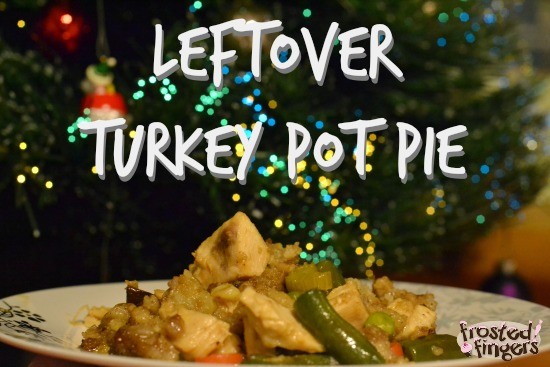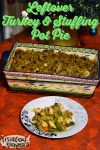 Leftover Turkey and Stuffing Pot Pie Recipe
A great way to use up your Thanksgiving or Christmas leftovers.
Ingredients
2

teaspoons

Olive Oil

1

cup

of assorted chopped veggies

can be from your veggie tray at the party, frozen, or canned.

2

cups

of chopped up turkey

1-2

cups

of turkey gravy

2

cups

of stuffing
Instructions
Preheat oven to 350.

Add oil and veggies to pan and sautee until soft.

Add in turkey and gravy to the pan and mix together until well coated.

Transfer veggies and turkey to a baking pan.

Top with stuffing.

Bake for 30 minutes until the stuffing is golden brown and the insides are bubbling.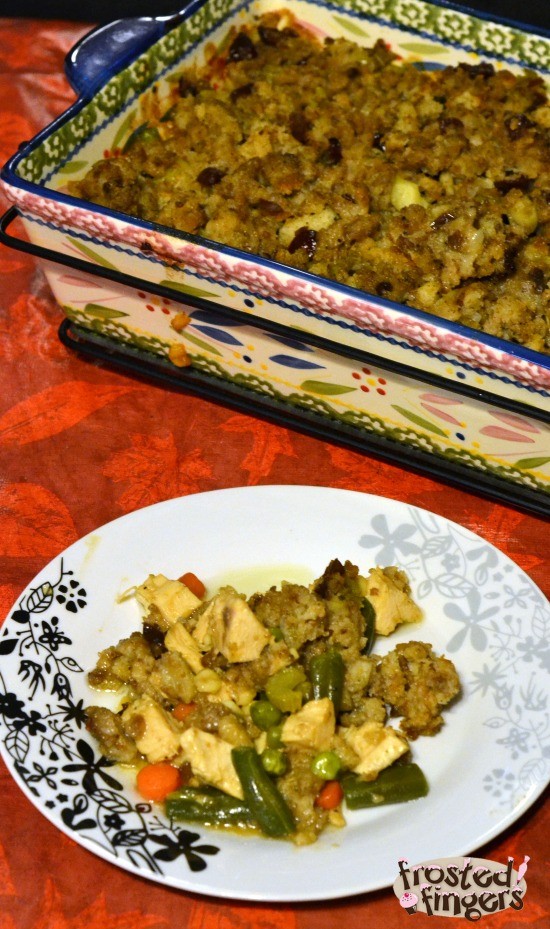 Do you do anything fun to reuse your Christmas or Thanksgiving leftovers? I hope you had a wonderful holiday! I'm looking forward to 2015!