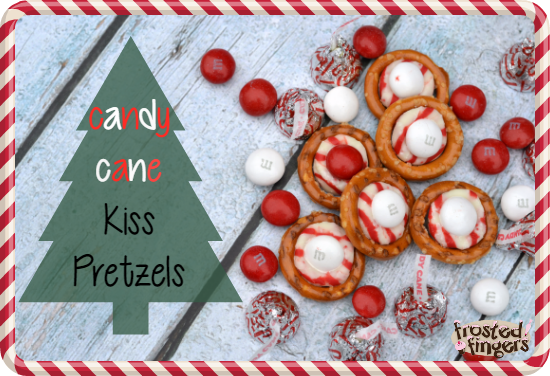 This is one of my absolute favorite Christmas-time treats. It's so simple and quick and the kids can help. Heck, they can almost do it all by themselves! I've been banned from making a lot of peppermint items this year since I tend to go overboard, but I couldn't help but sneak in these Candy Cane Pretzels.  What's not to love? Peppermint, white chocolate, and salty pretzels. YUM!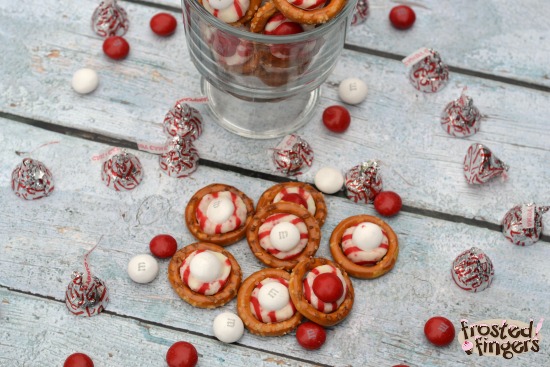 Prep time:
Cook time:
Total time: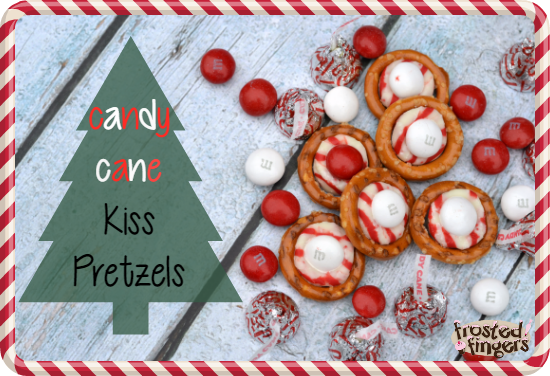 Instructions
Preheat oven to 275.
Place pretzels on cookie sheet.
Unwrap kisses and place one in the center of each pretzel.
Bake for approximately 2-3 minutes, until kisses become shiny.
Remove from oven and immediately press an M&M into the kiss. This will spread the kiss out to meet the edges of the pretzel.
Chill in refrigerator until set.
Just so you know, the kiss won't actually melt down, you will need to press it down with the M&M. I've made these before with the milk chocolate mint M&Ms as well, but I like the white chocolate candy cane the best! If you can't find the round pretzels, you can use any. I've liked using the square ones in the past as well. I got my round ones at Aldi this time. Beware! These are very addicting! I only allow myself one a day this year and after Christmas it'll be none!