Note: This post is sponsored by Macmillan Children's Publishing Group. All opinions are my own.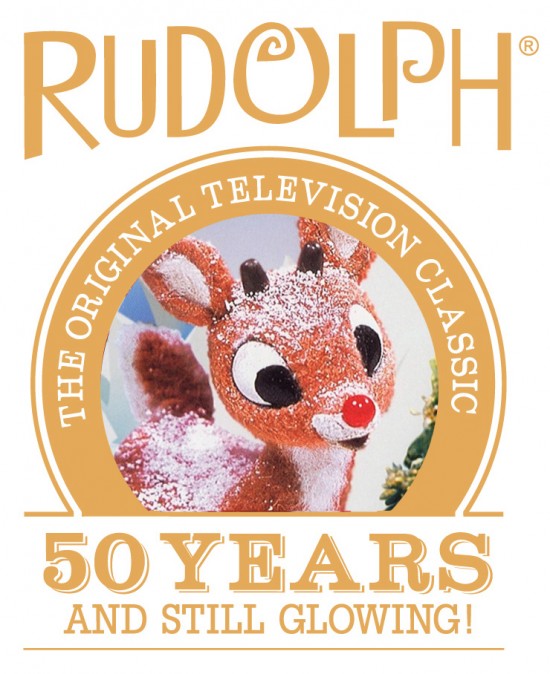 Can you believe that Rudolph has been around 50 years? I have always loved watching this movie every Christmas since I was a little girl.I remember when I was little we would move the furniture around in order to set up the tree and I would love to lay on the couch with my mom and watch Rudolph while the tree was lit up next to us. There is something magical about those Christmas memories. I'm sad that my mom is no longer around to share those memories with my kids. I think she would have loved cuddling up with them while watching Rudolph and sharing their Christmas memories with them. I'm so glad that my kids also love watching the movie. I love classics that stick around even with everything becoming so technologically advanced. My kids love Rudolph so much that they named our cat Rudolph. His nose even turns red when he's cold or mad.
I love that along with enjoying the movie this year, my kids will get to enjoy 6 new Classic Rudolph the Red-Nosed Reindeer books.
Square Fish, an imprint of the Macmillan Children's Publishing Group, is releasing 6 new Rudolph-themed books that span a variety of formats, including the first ever graphic novel starring Rudolph and company, RUDOLPH THE RED-NOSED REINDEER: THE ISLAND OF MISFIT TOYS, by Brendan Deneen. Other formats include a classic storybook, a picture book, slide-and-find and lift-the-flap board books, and a 'My Reader' edition specifically designed for beginning readers. There's something for the whole family!
Rudolph the Red-Nosed Reindeer: The Classic Story

Deluxe 50th Anniversary Edition for ages 4-8
Rudolph the Red-Nosed Reindeer: Slide and Find
Rudolph the Red-Nosed Reindeer: Lift-the-Flap
Rudolph the Red-Nosed Reindeer: Rudolph Saves the Day

Paperback picture book for ages 3-7
Rudolph the Red-Nosed Reindeer: My Reader

Level 2 Paperback Reader for ages 5-7
Rudolph the Red-Nosed Reindeer: The Island of Misfit Toys

Middle-Grade Graphic Novel for ages 7-12
You can find all 6 books on Amazon and I am also giving away one set of the books for one lucky family to enjoy this holiday season.