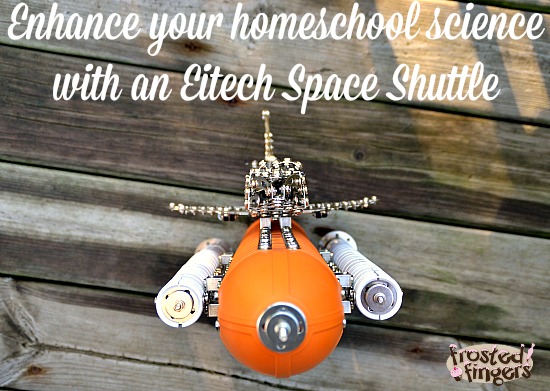 This is our second week of homeschool and Buddy's first section in Science is the solar system. What better to imagine going to space to see the stars than to pretend you are flying on a space shuttle. (Too bad our children can't ever go on a shuttle to space.) I was given the chance to review this Space Shuttle from Eitech and I thought it would be a great way to enhance our homeschool experience.
I really enjoyed having a project that just Buddy and I would work on together. It was a little overwhelming knowing that there were over 1400 pieces included in this kit. I was even more overwhelmed when I had to sort through hundreds of nuts and bolts to get all the sizes together. You can see from the picture above that there wasn't a big difference between two of the screws.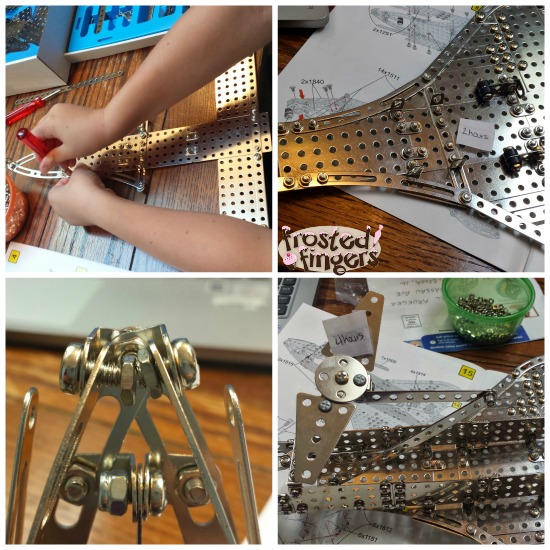 The website says perfect for ages 8 and up and the box says for ages 10 and up. Buddy is 9.5 and there's no way he could do it by himself. There are a few pieces of metal that need to be bent by hand and there's some tricky situations where it's hard to get the nuts on the bolts. There's an example of that in the picture above. Overall I think it took us about 10 hours total to get the whole space shuttle together.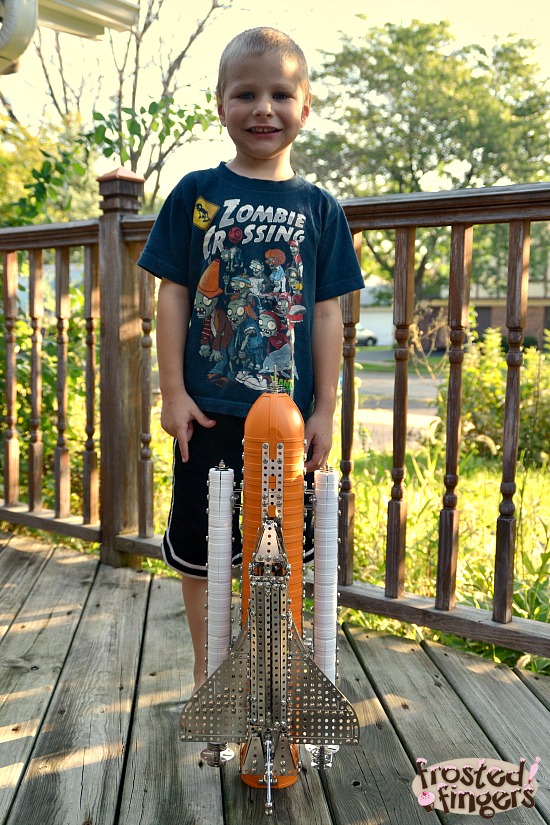 You can see that this space shuttle is very tall. It comes up to Little Man's belly button! I want to find a way to mount the shuttle on the boys' wall since it's too tall to sit on any of their shelves.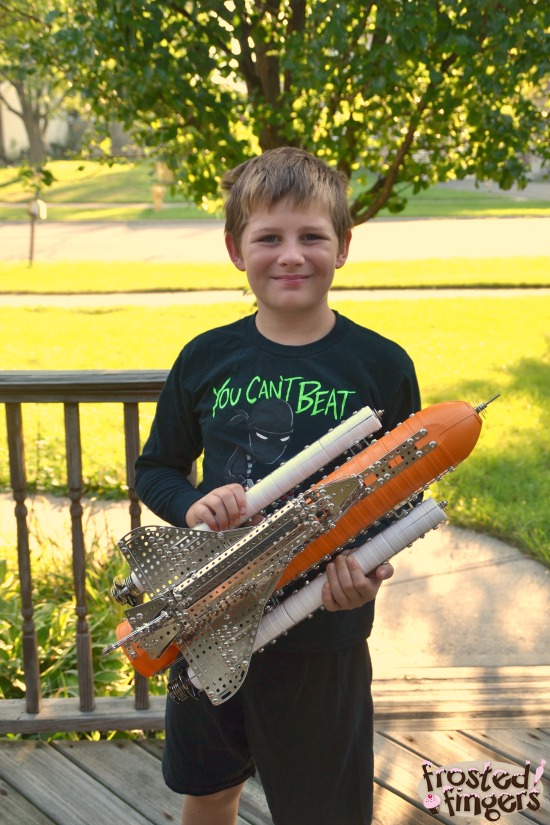 Buddy can't get over how heavy the shuttle is. The shuttle is made out of steel, so it's going to be heavy! 🙂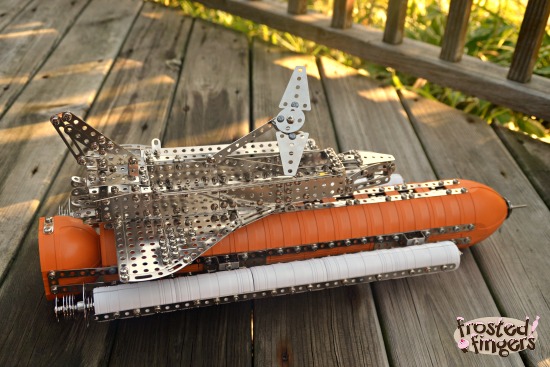 I think it's really cool that it has a satellite on board and that the bay doors open on the shuttle so you can pull it out. There are a few different options for making the shuttle. You can make it without the fuel tank and boosters and just place it on a stand that you can build. You can also make a stand for it with the fuel tank and boosters, but somehow we were missing two pieces for the stand when it was all said and done. I'm not sure if they were not in the box originally, if they somehow got used for something else, or if the kids somehow lost them. Seeing that it's too tall to stand up anywhere, the stand won't do us any good anyway.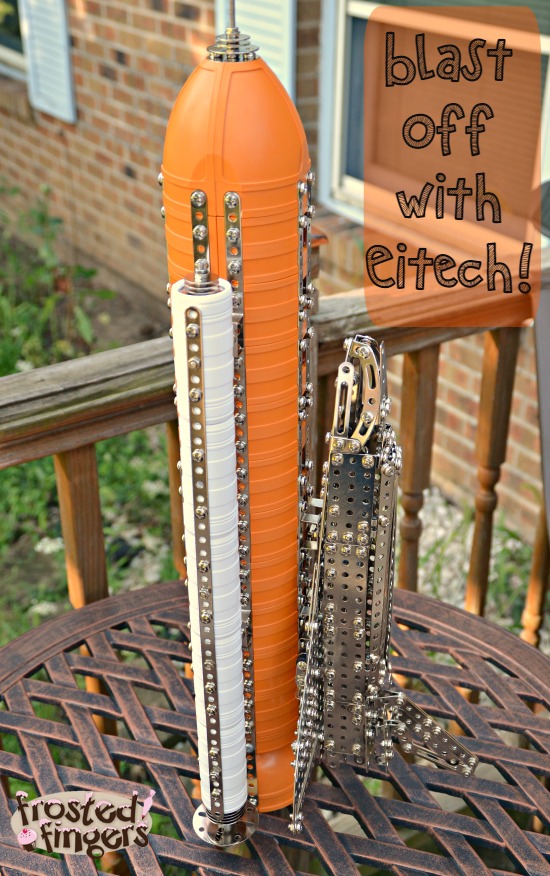 Making this shuttle with Buddy reminded me of when I was growing up and used to make models with my parents. I always loved getting a new model kit to put together. I think I want to start getting the kids more models to put together. I'd like to get something a lot easier next time for the younger kids to help out with.
You can find the Eitech Space Shuttle on Amazon in order to supplement your homeschooling experience or just have a fun project to do with your kids (or by yourself.)