This shop has been compensated by #CollectiveBias, Inc. and its advertiser. All opinions are mine alone.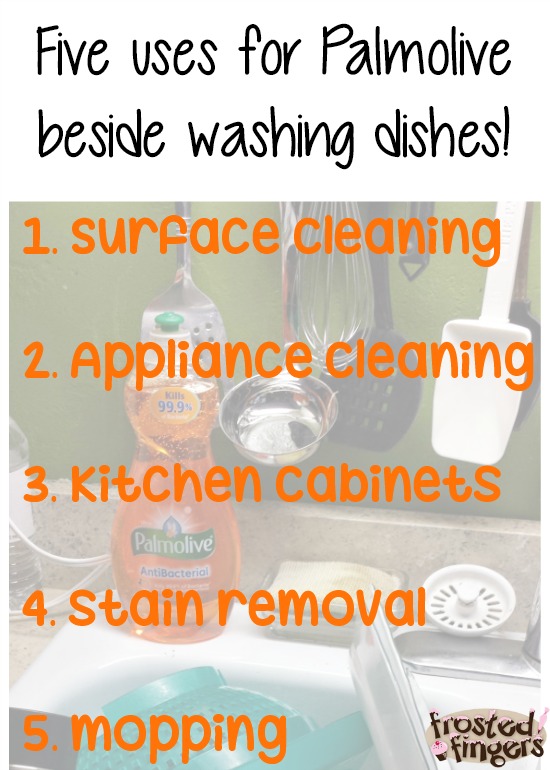 I love how versatile dish soap is. I love that it is tough on grease soft on hands. Today I am going to give you five different uses for Palmolive, besides washing dishes.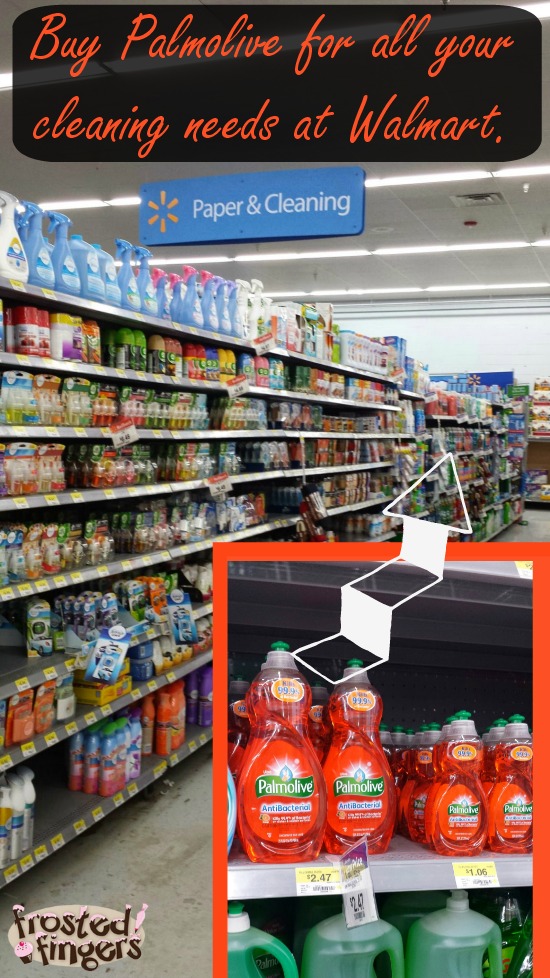 I went to Walmart to purchase some Palmolive and personally gave all five of these ideas a try in my own home. I love that Palmolive is affordable and can fit into my budget AND that it has so many different uses!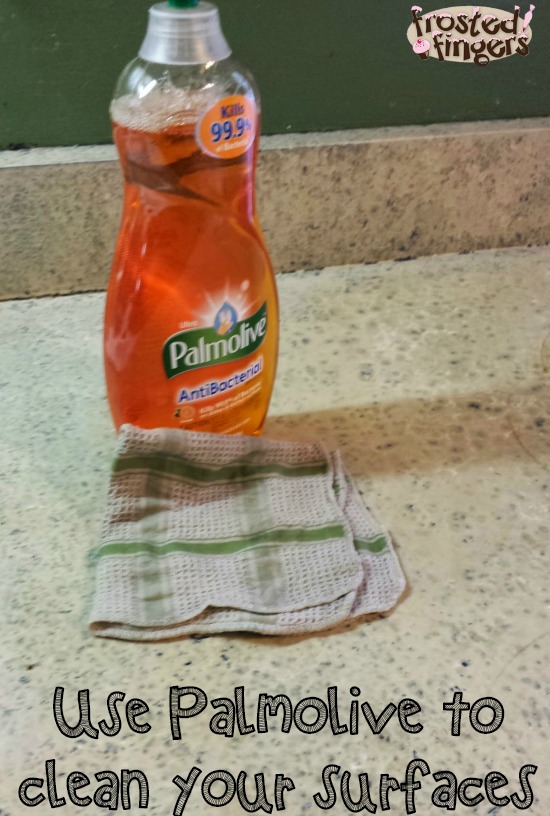 After I finish up my dishes for the day, I will fill my sink up with some hot water and a little bit of Palmolive and wipe down all my counters. It works great to remove any residual ick from cooking and kids.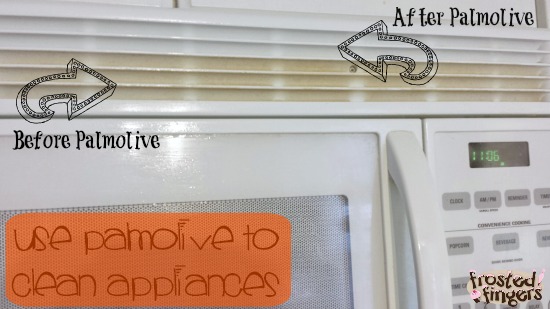 We do a lot of bacon cooking in this house. While it's cooking, we turn on the overhead exhaust which filters through the microwave. The bacon grease comes out of that exhaust area and just makes my microwave look super disgusting. Look at the difference cleaning with Palmolive made!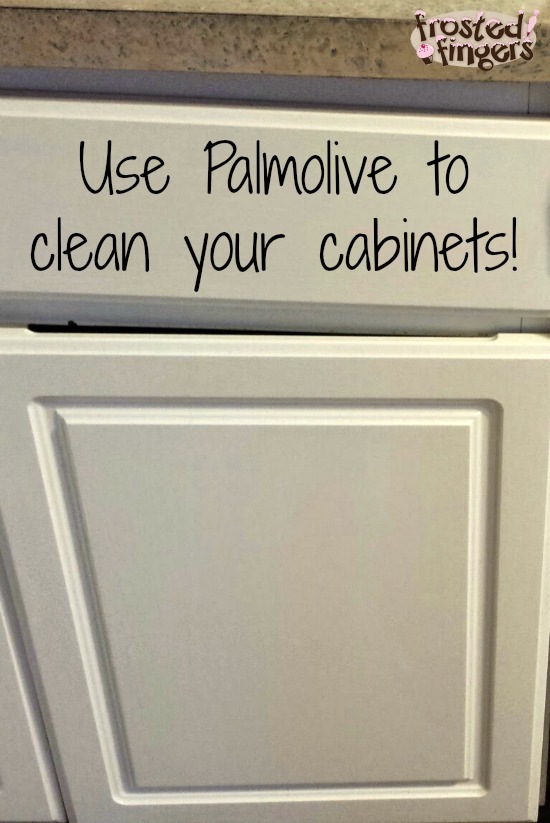 While I have that sink full of hot, soapy water all ready to go, I will wipe down my cabinets at least once a week as well. It only takes a few extra minutes to wipe down the cabinet doors under the area I cook and wash dishes and makes a huge difference!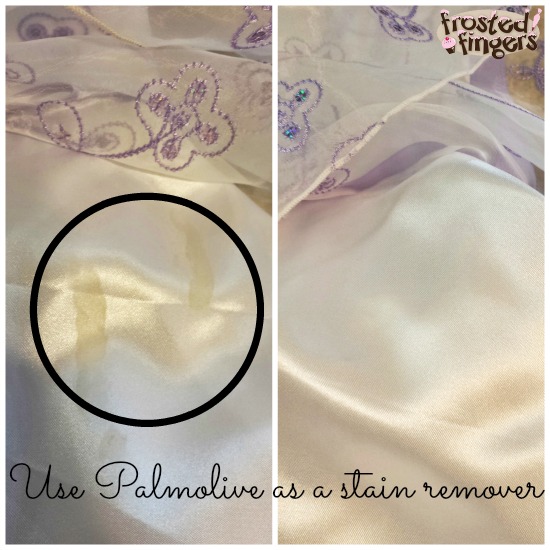 I was going through clothes that were too small now for Monkey and found her pretty Easter dress had a stain. I have NO idea when the last time was that she wore it, but I figured I'd give Palmolive a try to remove the stain. As you can see from the picture, it did a great job! All I did was put a small amount of Palmolive on my fingers, rubbed it into the stain, and then washed as normal. The stain was removed completely!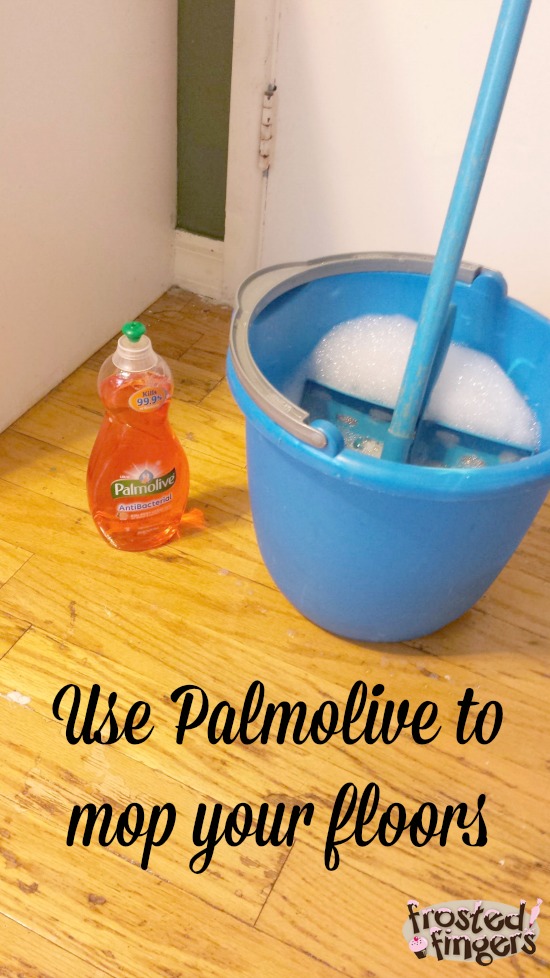 You can even use Palmolive to mop your floors! You don't want to add a lot to your hot water, just a small squirt will do. If you add too much dish soap, it will be too sudsy and will leave a sticky residue. My floors feel so clean now!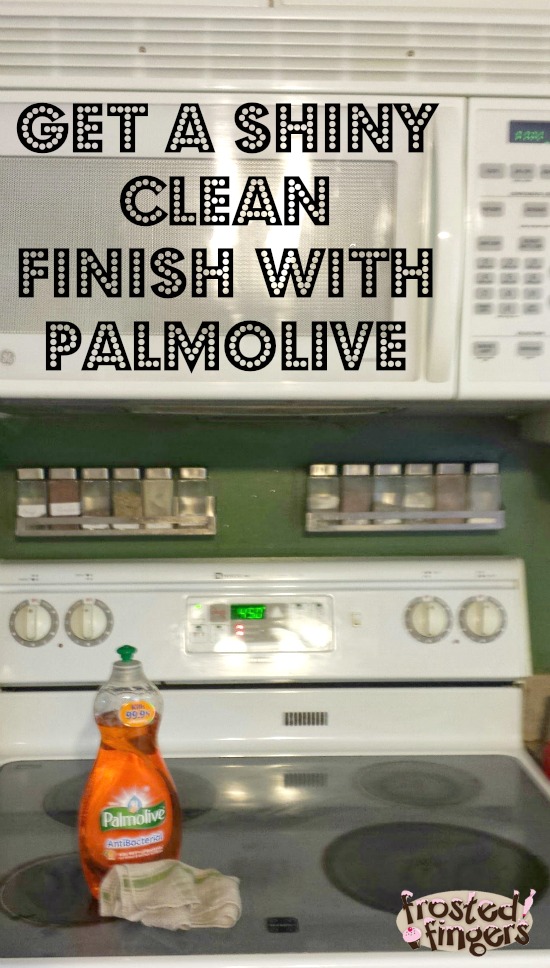 Bonus Use: I also use dish soap to wash my ceiling fan blades. Seeing that I pretty much just got off of vacation today, I did not have time to show you examples, so I didn't include that in my post. Just make sure that if you do clean your blades with dish soap that you don't soak them; you don't want them to warp!
Palmolive is hosting a Sweepstakes where you can enter to win a $2,000 Walmart gift card and weekly prizes. The Sweepstakes begins on August 11 and you can enter here. Do you have any creative ways that you use dish soap besides washing dishes? I'd love to hear them. For more dish soap uses, check out #Palmolive25Ways on Twitter.