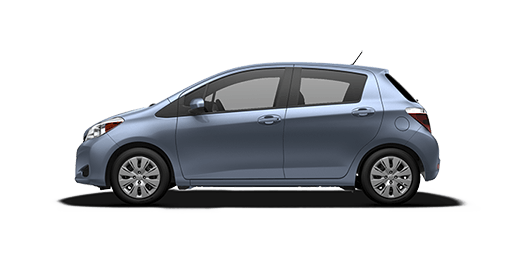 My husband and I love Toyota vehicles. We are in the market for two new vehicles, one for him to get to and from work and one for the family to fit in (hopefully the Sienna!) I'm thinking the Yaris would make a great car for him, because it's affordable and gets pretty good mileage at 37 mpg.
Toyota Yaris discounts will greatly help you make the Yaris your dream car. There are some wonderful features you should know about the Yaris before you buy, that make this car a great buy for the money that you will be spending to own it.

Three Different Models
There are three distinct and individually unique models of the Yaris that are available to potential buyers. There is the 3-Door L, the 3-Door LE, and the 5-Door L. The cheapest model is the 3-Door L, followed by the 5-Door L, and finally the 3-Door LE. These three different models allow the buyer to choose whichever type that would be most suitable for his or her needs depending on a variety of the buyer's wishes.

Three Different Price Points
The prices, from lowest to highest, run from $15,015 to about $16,500. When the Yaris originally first came out, its MSRP was close to $10,000 dollars. Then, the price was raised to $13,990 at the lowest. These different price points allow for flexibility in the buyer's budget.

Affordable Without Sacrificing Comfort
Just because a car does not cost as much, doesn't mean that it won't be a pleasant driving experience. With the versatility of the Yaris, luckily one does not have to sacrifice comfort for affordability. There are several styles available for the buyer's convenience.

Different models, prices, and the affordable yet comfortable Yaris make this car a great buy for the money.