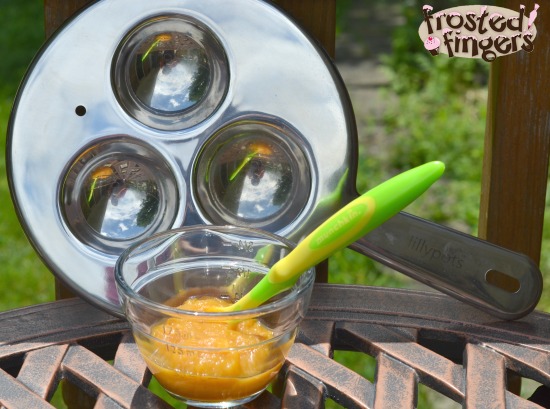 I was approached by Lillypots to do a review of their cookware after I shared my post about Mumi&Bubi, because they believe the two products would work great together. All opinions in this post are my own.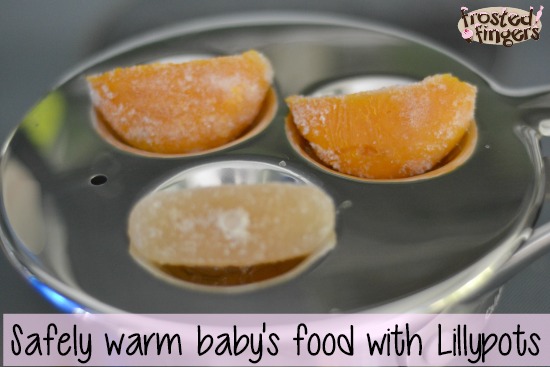 What is Lillpots? Lillypots is stainless steel cookware that fits right over your pot on your stove to defrost and heat up baby food safely, without using a microwave. It is Teflon free, non-toxic, hygienic, and easy to clean. It is dishwasher safe, but it's really easy to clean if you do it right after heating the food up; it just rinses right off.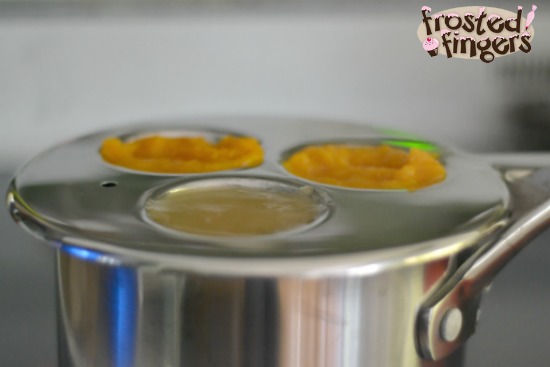 All you do is bring approximately 5 cm of water to a boil in your pot and place your Lillypots on top, like a lid. You place one ounce of frozen food in each mini pot and let it defrost. The steam from below will defrost and heat up baby's food! It only takes about 3-5 minutes to get the food ready, depending on how much you put on there and the type of stove you are using (gas vs electric.)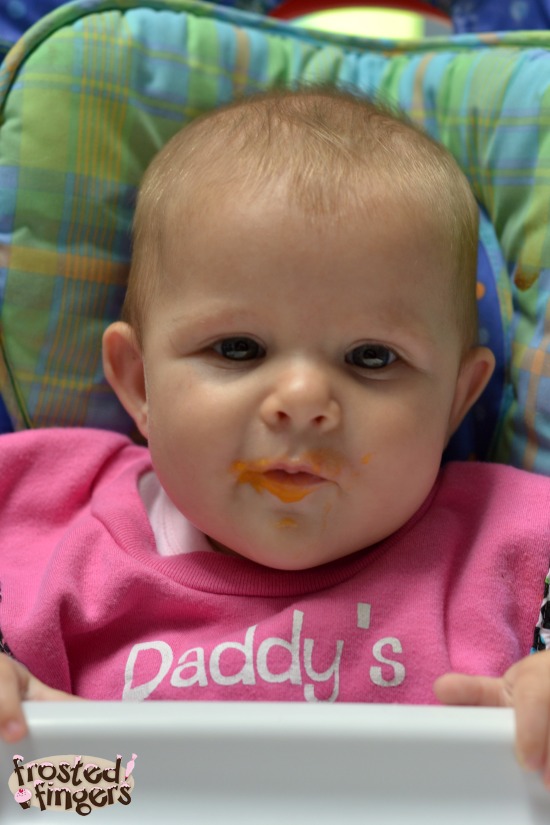 Always be sure to test the food before giving it to the baby to eat, because it could be very hot. Never let the baby touch Lillypots after it's been used to heat up the food, either, because it will be hot to the touch. When the food is ready, just scoop it out into your bowl with a spoon. You don't want to try to pour the food from the Lillypots, because it will make a big mess (yes, I know first hand!) I love this easy method to heat up the food for my baby. I especially love knowing that the food that I spent all that time preparing will still hold it's nutritional value, because it's not being microwaved!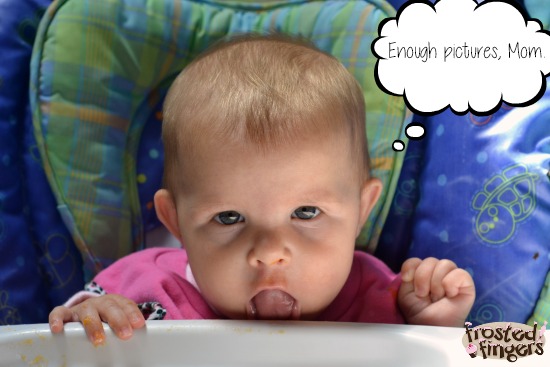 You can buy Lillypots for $29.99 (shipping and handling is included). Connect with Lillypots: Website | Twitter | Facebook
Did you make baby food for your baby? How did you heat it up? What was baby's favorite food?