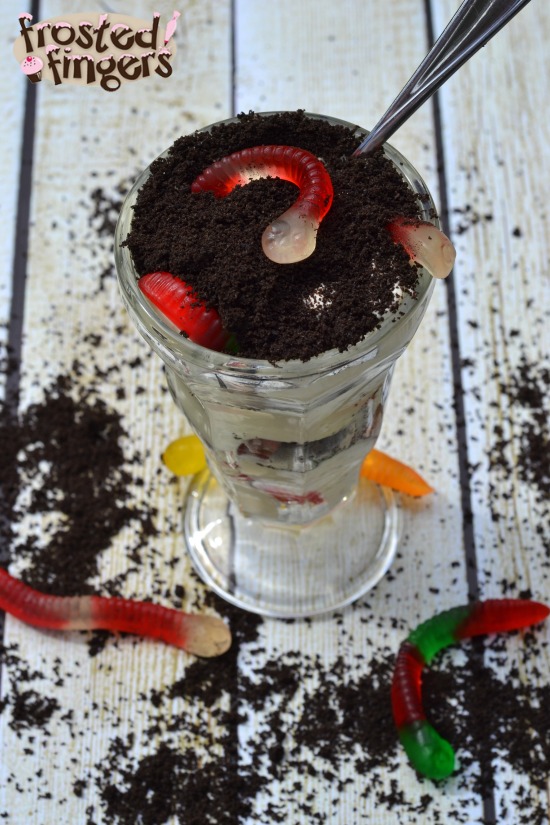 Did you know that today is National Gummy Worm day? When I told Monkey she said "Does that mean I get to eat gummy worms all day?" Um, no! We did make this fun dessert together this morning that we will have with dinner tonight. I decided that dirt cake would be a great way to celebrate #GummyWormDay.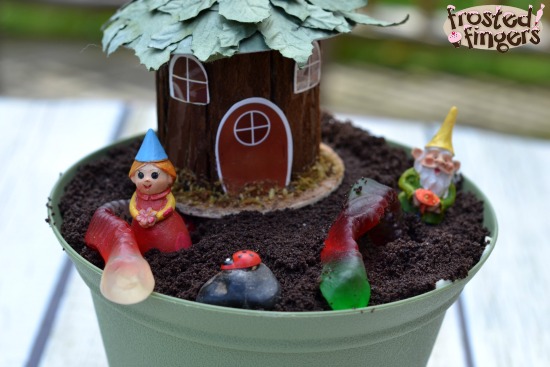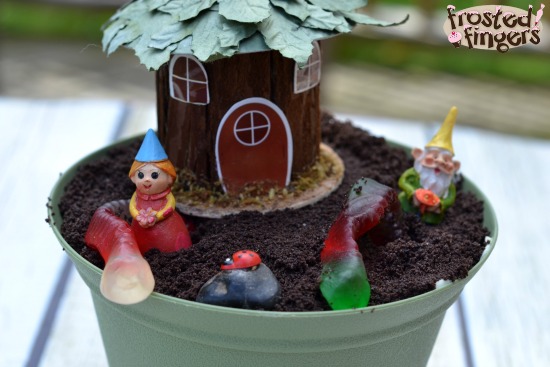 Dirt cake is a simple recipe that comes together in about 10 minutes and it'll feed a big party! FYI for that flower pot I lined the inside with aluminum foil since it has holes in the bottom. Monkey said the gnomes could ride on the worms!
Dirt Cake Recipe
Ingredients
1

pkg Oreos

8

oz

Cream Cheese

softened

1/2

cup

1 stick butter, softened

1

cup

powdered sugar

3

cups

milk

2

small packages vanilla pudding

12

oz

Cool Whip

1/2

teaspoon

Vanilla Bean Paste or Vanilla Extract
Instructions
In a food processor, crush Oreos until they look like dirt.

Mix together vanilla and milk and put in the refrigerator to set up for a few minutes.

With a mixer, combine butter, cream cheese, powdered sugar, and vanilla until a thick frosting like consistency is formed.

Fold Cool Whip into the pudding and then combine pudding with cream cheese frosting.

In a large bowl, layer the pudding, gummy worms, and Oreo "dirt".

Refrigerate for 3-4 hours and serve.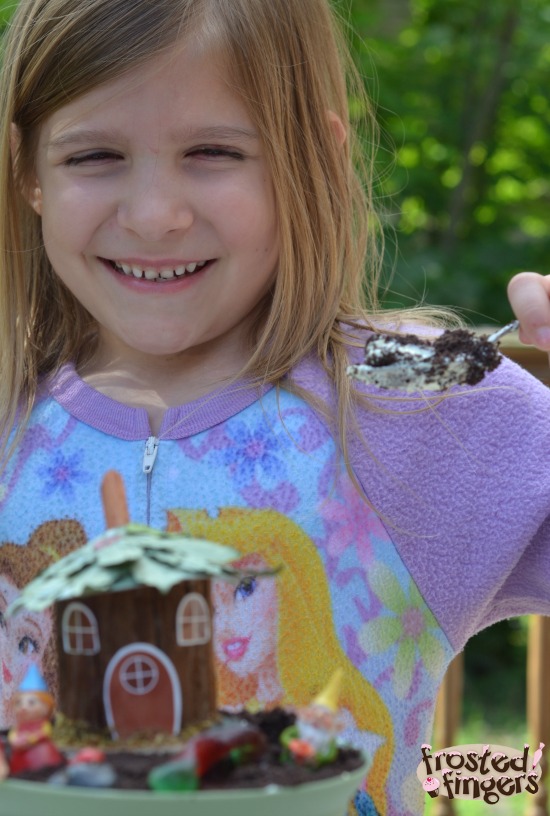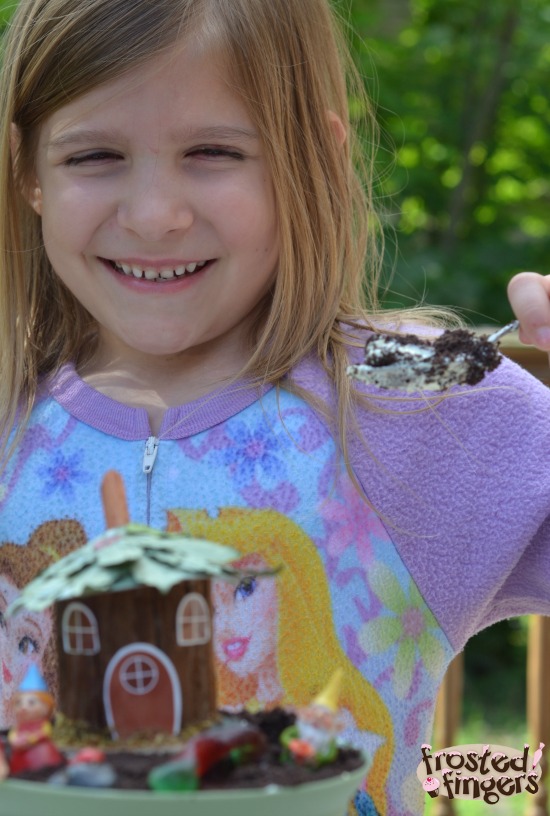 I LOVE this recipe, especially with the Vanilla Bean Paste
in it. It is like a creamy cream cheese frosting with Oreos
on top. YUM! Go ahead and treat yourself to some dirt cake for National #GummyWormDay.