Note: This post is sponsored by Illinois Farm Families.
June is National Dairy Month and I realize it's almost over, but who doesn't want ice cream all summer long?! I want to first tell you a little about a family of Dairy Farmers from Illinois.
Dale is a fifth generation farmer, and Linda is a seventh generation farmer. Dale began farming with his parents after high school graduation in 1970. The partnership with Dale's parents, George and Marcella, progressed until January 1, 2009, when Dale and Linda took over the farm completely as Lindale Holsteins.

Our farming philosophy

Farming is more about who we are rather than what we do. There's more to our family than breeding good cows and winning the show ring. We're committed to the registered Holstein breed and to promoting a positive image of agriculture.

The best thing about being a farmer

Working in the outdoors, being one's own boss, no two days are ever the same, a sense of pride in helping to feed the world.
Below is a short video talking about how they feel about farming and showing local moms going on a tour with Illinois Farm Families. If you're a local mom and are interested in going on some farm tours, you can sign up here.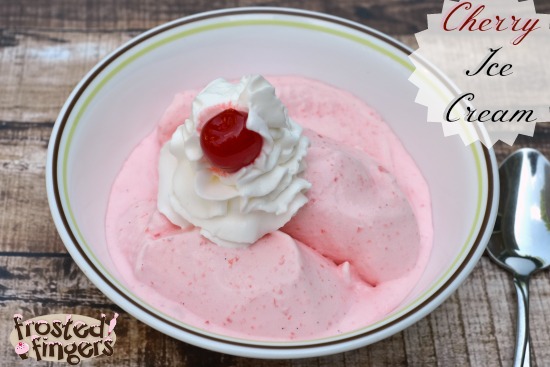 Homemade Cherry Ice Cream Recipe
Ingredients
4

cups

heavy cream

4

cups

whole milk

1

cup

of sugar

1

Tablespoons

Vanilla Bean Paste or 2 Tablespoons Vanilla Extract

2 10

ounce

jars of Maraschino Cherries with juice
Instructions
Combine all of the ingredients in a

blender

.

Thoroughly blend until the cherries are chopped into tiny pieces.

Add the vanilla and blend until everything is combined.

Place it in your ice cream maker and freeze according to the manufacturer's directions.
That recipe makes 4 quarts of ice cream and is easily halved if your ice cream maker can't handle that much at once. I use the
Nostalgia Electrics 4-Quart Electric Ice Cream Maker
to make my ice cream. My family loved this cherry ice cream and I'll definitely be making it again since it was so simple. If you make it, let me know how you like it, too!
Have you ever visited a dairy farm? I'd like to take my kids to visit one. Maybe we can get a chance to visit the Drendel family that I told you about up above since they are in Illinois.