Note: I received 15 kitchen drawer items from good cook in order to create a meal. All opinions are my own.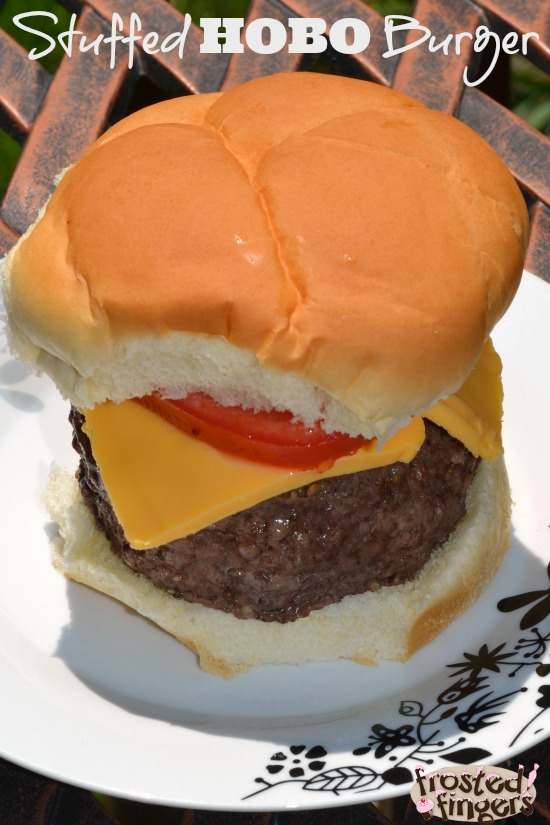 I told you earlier this week that good cook is having a kitchen drawer event where you will be able to pick 15 items to fill up your drawer. I was one of the bloggers chosen to fill up my drawer with good cook goodies. I've been wanting to make some stuffed burgers ever since I saw the stuffed burger press on good cook.
Here are the items that I got for my good cook drawer: Stuffed Burger Press, Meat Poultry Injector Syringe, Berry Colander, Adjustable Cheese Slicer, Pastry Blender, 10″ Silicone Whisk, wood turner, Smart Scoop Ice Cream Scoop, 12″ Tongs, Salad Tongs, Non-slip Rubber Jar Openers, Nonstick Santoku Knife, Pairing Knife 2-pk, Nonstick Pairing Knife, and Nonstick Sandwich Knife.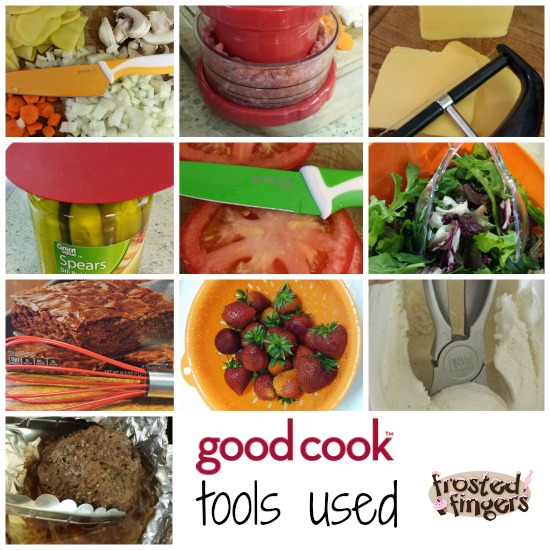 You can see above all the tools that I actually used for my meal. I made a stuffed HOBO burger with salad and brownies with ice cream and fresh strawberries for dessert. My absolute favorite tool is that ice cream scoop, second favorite is the burger press, and third favorite is the santoku knife. I really like how the handle feels in my hand while chopping.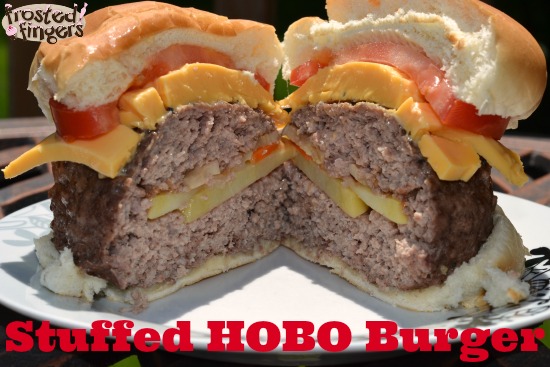 I got a little carried away with my beef when I was stuffing the burger press. You definitely don't need to make your burger this big. The nice thing about the burger press is that it tells you how much meat you've used when you flatten it out.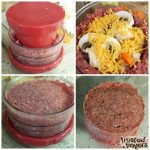 Stuffed HOBO Burger Recipe
Ingredients
1

lb

ground beef

1/2

onion diced

1

small potato

peeled and sliced thin

1

mushrooms sliced

1

carrot

peeled and sliced thin

shredded cheddar cheese

optional

salt

pepper

toppings of your choice
Instructions
Preheat your oven to 350.

Put some ground beef on the bottom of your burger press. Flip the press handle over and hollow out the middle of the beef.

Add all your veggies and cheddar cheese if you'd like.

Add more beef on top and press with handle again to seal.

Remove burger from burger press. Salt and pepper your burger to your liking.

Wrap burger in foil and bake on rack in oven for 50 minutes.

Remove from foil carefully as there will be a lot of juice at the bottom.

Place burger on a bun and top however you choose, or just eat the burger with a fork!
Build Your Kitchen Drawer Sweepstakes
On June 2, 2014 through July 14, 2014, the good cook kitchen drawer event begins on the good cook website. What is the Kitchen Drawer Sweepstakes? You'll be able to build your dream kitchen drawer with 15 items from good cook. If you have a hard time deciding what you would like, you can have the kitchen experts help you out. You can also participate in the 5 day Facebook giveaway from June 2-7 where you can win selected prizes and there will also be instant winners. You can submit a new drawer every day for a chance to win. Keep a look out on the good cook website for the add me icon below to add items to your drawer.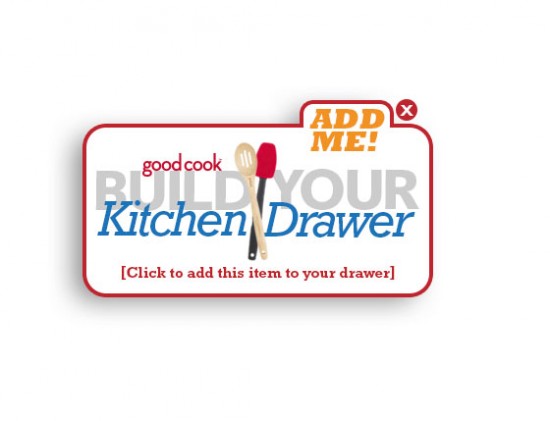 What fun tools would you pick from good cook to add to your drawer? I think I'm going to have so much fun experimenting with that burger press! Don't forget to check out the recipes from my other good cook blogging friends.