Note: I participated in an Influencer Activation on behalf of Mom Central Consulting for CaringBridge. I received product a promotional item to thank me for my participation.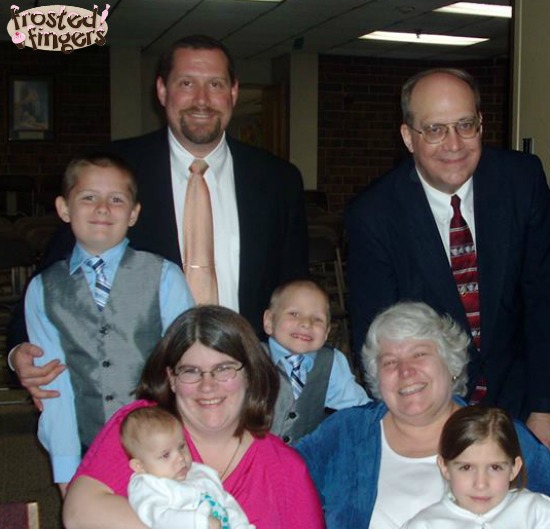 I'm so proud of my husband and I don't tell him that often enough. He is a loving and very supportive husband, but he's also an amazing father. He is strict when he needs to be, but you'll also find him wrestling with the kids, cuddling with Monkey on the couch watching Pingu, or out playing baseball with the boys. My father in law is also a good Dad. He raised his kids right so that the boys know how to treat a lady. He loves to play with his Grandkids while on vacation and he's always worked very hard to support his family.
I've written before how much CaringBridge means to me because I'm able to keep up with my friends through their illnesses and to send them notes there to let them know I'm thinking of them. In anticipation of Father's Day, CaringBridge created #theother364 campaign and needs your help! They want help catching dads in action—not just on Father's Day, but #theother364 days a year too—whether making breakfast, packing lunch, helping with homework, taking on lightsaber attacks, building awesome forts, or otherwise being great dads by:
Take a quick (under 30 seconds) video of Dad doing an act your family appreciate
Submit your video here by May 29th, 2014 https://theother364.strutta.com/about
CaringBridge will select their favorites, and edit them together into a Father's Day tribute to Dads — celebrating them on #TheOther364 days of the year in their announcement of the final video.
What do you do to show Dad you care #TheOther364?