This post was sponsored by The Stork and The Motherhood. All opinions are my own.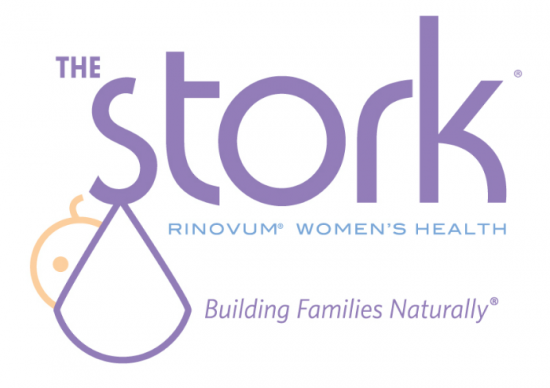 If you're a normal visitor to my blog, you're probably wondering why I'm talking about infertility when I have four kids. We've always wanted a large family and decided we wanted them close together. When Buddy was 3 months old we decided it was time to start trying again. It was frustrating because month after month after month there was no positive pregnancy test. Finally, after a year of trying we did get pregnant and 9 months later we got Monkey. Some people have a harder time getting pregnant and look for outside sources to help. I was almost there myself!
Did you know that approximately 7.3 million couples (1 in 6 couples) in the United States have difficulty conceiving? Part of the reason is that women are waiting until they are older to try to get pregnant:
o Females age 20-25, 25% chance per month of conceiving
o Females age 30-35, 15% chance per month of conceiving
o Females age 35-40, 10% chance per month of conceiving
o Female age 40, 5% chance per month of conceiving
There are limited options for those that are initially struggling to conceive. If you're under the age of 35 the doctors suggest you wait 12 months before trying other assistance and 6 months for those over 35. Treatments are also slow, invasive and costly. They can also lead to other risks such as multiples (one third of IVF pregnancies result in multiple babies), genetic risks to the baby, and increased health risks to the female from being placed on hormones which can lead to breast and ovarian cancer. That's all scary to me!
Introducing the Stork:

The Stork Conception System is indicated for assisted insemination in instances where low sperm count, sperm immobility, or hostile vaginal environment has been diagnosed. The system (cervical cap in a condom-like silicone sheath) is used to collect semen into a cervical cap, and then deliver the cap to the outside of the cervix as an aid to conception. It is to be used at home following physician instructions. You can see a full video for how to use The Stork kit here.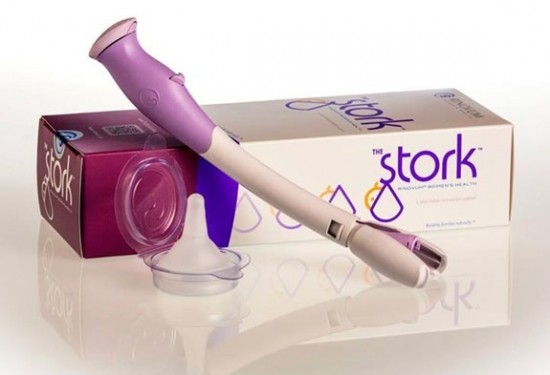 Because of the low price on The Stork, many physicians are prescribing couples to try the process three times during a woman's ovulation cycle.
Benefits of The Stork:
Proven technique: Physician technique now available for use in the privacy of home
Safe: FDA Authorized prescription product. Non-reusable device
Natural: Drug-free product that requires no drugs
Non-invasive: Requires no injections or surgery
Easy –to-Use: Condom-like in collection, tampon-like in delivery
Cost-effective: Compared to "next-step" treatment options
| | |
| --- | --- |
| Approach | Cost/Attempt* |
| The Stork® | $210.00/cycle |
| IUI | $1,000-$5,000/cycle |
| IVF | $12,400-$20,000/cycle |
*national average
How to Purchase The Stork
Contact healthcare provider for prescription
Purchase The Stork from the website
o Choose from one device or a one-month supply of three individually-packaged Stork devices.
o $79 for one or $210 for a one-month supply of three
o Pre-natal vitamins are also available for both the male and female on The Stork store website
o Submit a copy of the prescription through email, fax or mail for verification by Rinovum
The Stork ships directly to your home
o Two shipping options available:
Overnight (if placed between M-F by 3 PM)
Ground (5-7 business days)
Coming Soon for The Stork:
The Stork will soon be available over the counter at Amazon and at CVS in the family planning aisle for their new category of aiding in conception
Follow The Stork to stay updated on news!
o Facebook
o Twitter
o Vimeo
Did you, or are you having problems conceiving? Would you give The Stork a chance? I know I'd give it a try if I were having trouble again!