Note: This post is sponsored by Illinois Farm Families.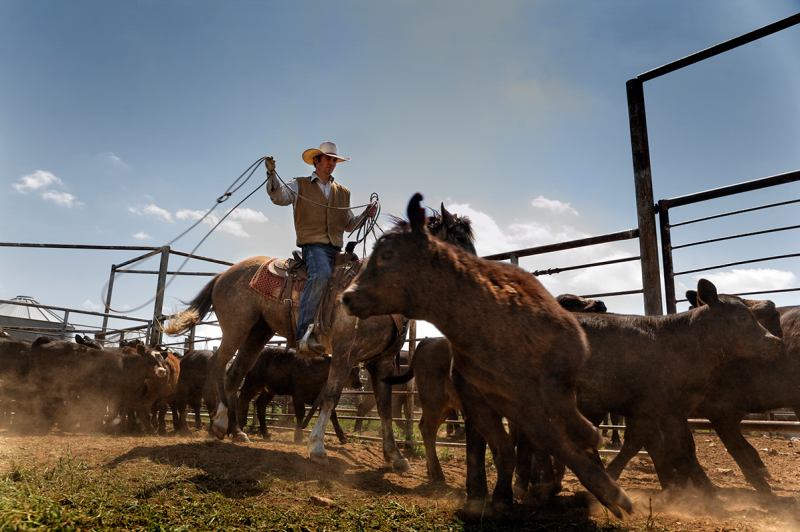 Have you ever stepped foot on a real live farm? I know I haven't, but as an Illinois Farm Families Ambassador, I may get to this summer and share my experiences with you. In the meantime, you can check out the new movie Farmland.
MOST AMERICANS HAVE NEVER STEPPED FOOT ON A FARM OR RANCH OR EVEN TALKED TO THE PEOPLE WHO GROW AND RAISE THE FOOD WE EAT. FARMLAND WILL TAKE AN INTIMATE LOOK AT THE LIVES OF FARMERS AND RANCHERS IN THEIR '20S, ALL OF WHOM ARE NOW RESPONSIBLE FOR RUNNING THEIR FARMING BUSINESS.

THROUGH THIS FILM FROM AWARD-WINNING DIRECTOR, JAMES MOLL, YOU'LL STEP INSIDE THE WORLD OF FARMING FOR A FIRST-HAND GLIMPSE INTO THE LIVES OF YOUNG FARMERS AND RANCHERS. LEARN ABOUT THEIR HIGH-RISK/HIGH REWARD JOBS AND PASSION FOR A WAY OF LIFE THAT HAS BEEN PASSED DOWN FROM GENERATION TO GENERATION, YET CONTINUES TO EVOLVE.

DIRECTOR JAMES MOLL TRAVELED ACROSS THE COUNTRY MEETING YOUNG FARMERS AND RANCHERS. WATCH THE TRAILER TO CATCH A GLIMPSE OF STORIES SHARED DURING HIS INTERVIEWS. THIS FILM WILL BE RELEASED IN SPRING 2014.
FARMLAND Teaser Trailer 2014 from Farmland on Vimeo.
I would love to go see this movie, but opening night I have a science fair AND Girl Scouts happening so I can't get away. I can't wait to meet some of the Illinois Farmers and see what really happens on a farm. I didn't realize so many things were farmed in Illinois. I knew the two main things were corn and soybeans, but there's so much more! We also have farms that grow hay, wheat, alfalfa, fruits, vegetables, and oats, plus cattle, sheep, and hogs. I wish I had the discipline to be a farmer. We, as a nation, need more young farmers in order to keep feeding us all. I'd love for my kids to grow up on a farm where they could learn to respect food because they grew it, learn discipline from having to take care of it, plus the physical aspect of it all helping them to stay in shape.
I love that on the Illinois Farmers page you can find out more about each of the farmer's families and what they do on their farms such as Gary and Michele Aavang:
About our family

Gary has been farming his entire life, while I grew up in the Chicago suburbs and became a farmer "by marriage." We live about an hour northwest of Chicago, farming the land that's been in Gary's family since the 1840s.

About our food

We grow corn, soybeans, wheat and hay. We also have a 60-cow herd of beef cattle, and market beef directly to customers. We've been selling beef at local farmers markets for 10 years.

About our farm

Gary grew up farming with his parents and grandfather. We now farm together with one full-time employee who is a cousin. A few others help out seasonally, including our son, Grant, when he's home from college.

Our farming philosophy

We strive to be good stewards of the land and animals we care for, and our goal is to be productive and responsible in our farming operation. We want to leave it in a better condition than when we began so that it can be passed on to future generations.

The best part about being a farmer

We enjoy the work, and seeing that work result in a successful crop of healthy, nutritious food is a great reward. Every day is kept interesting as we take on a variety of work and challenges.
If you're in the Chicago area and free the evening of May 1st, I'm giving away 6 tickets to see the movie Farmland. They are only good at the 7pm show at AMC River East, 322 East Illinois St, Chicago. If you are interested in winning the tickets, just comment below and I'll pull a random winner. If you're not trying to win, please feel free to still comment about the movie or farming in general just make sure you comment saying you'd like to win if you want the tickets. I will pull the winner on Wednesday, April 23.