Note: I participated in this program on behalf of Udi's and The Motherhood. All opinions are my own.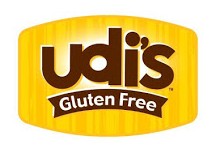 I'm not gluten free, but I tried it for a month last year. I think the only reason I had relative success with it was because I was doing Shaklee which is gluten free for two meals a day and then only had to think about one meal a day to keep gluten free. I remember going to Red Lobster while eating gluten free and their menu had maybe 5 items that were gluten free and none of them that I would eat. I wish I had known about Udi's back then!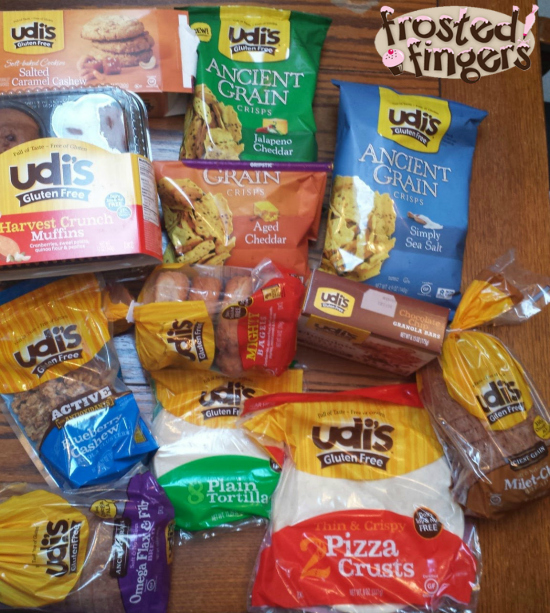 You can see a sampling of the goodies that Udi's sent me to try. I haven't even gotten through 1/4 of it. I realized after I took the picture that I left out the Dark Chocolate Brownie Bites and Soft & Chewy Snickerdoodle Cookies. So far I've tried these items:
Soft Baked Salted Caramel Cashew Cookies- not bad. They filled me up and I only had one. The reminded me of store bought chewy chocolate chip cookies and there's something about those I just don't like.
Dark Chocolate Brownie Bites- I was scared to try these because I don't like dark chocolate. Thank goodness they weren't too dark for me! I really liked the flavor!
Soft and Chewy Snickerdoodle Cookies- I had to close these up and put them away right away… or I would have eaten the entire container myself! SO GOOD!
Double Vanilla Muffins- Someone mentioned on the conference call I was on about Udi's that people will sometimes put frosting on these muffins and treat them as cupcakes for kids that are gluten free to enjoy at a party. I think that would be a great way to eat these, otherwise they need just a tad more flavor.
Active Antioxidant Blueberry Cashew Granola Clusters- I only reached in the bag to sneak a taste since I wasn't very hungry. I think it has a great flavor and I can't wait to throw some of these clusters on top of some yogurt to enjoy!
Aged Cheddar Ancient Grain Crisps- Good flavor! They are nice and crispy. They taste kind of like a flavored tortilla chip.
Thin and Crispy Pizza Crusts- I really liked these! I would have liked the crust to be just a bit more crispy in the middle; it crisped up great around the edge, but considering a lot of gluten free crusts are soggy, these are excellent! 🙂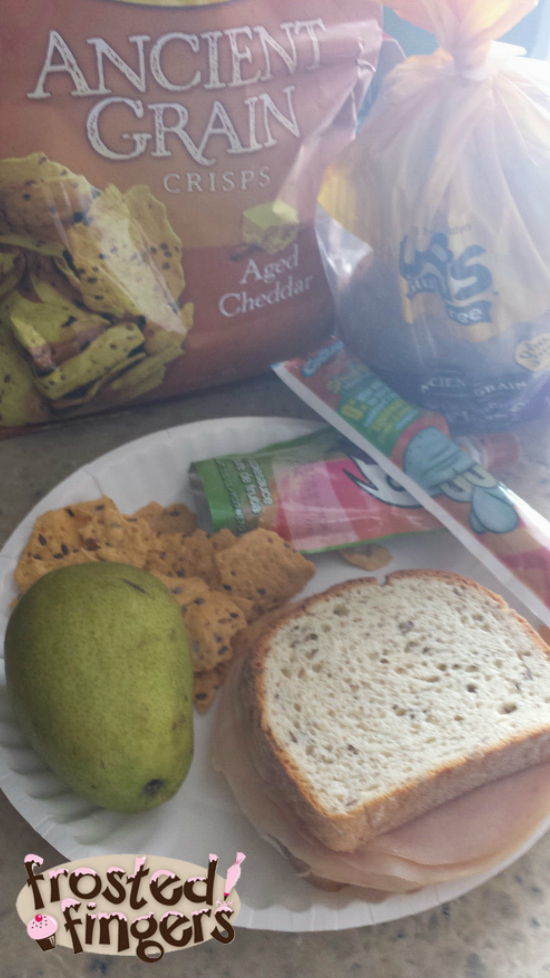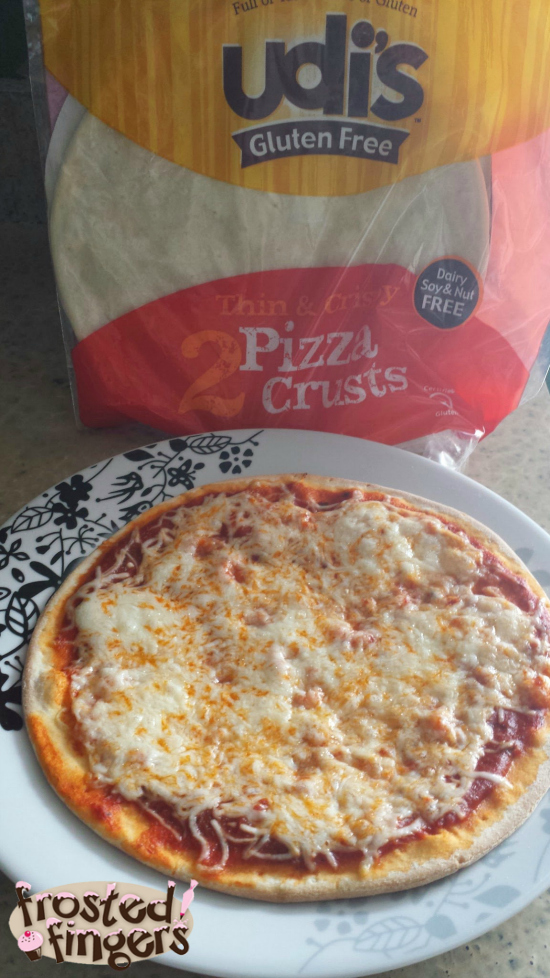 Overall I have REALLY enjoyed the Udi's products I've received and will share with you when I try more. The two breads I was given were not my style, but I'm going to use one of them to make a meatloaf tonight. I will be posting the recipe here within the next week or two so you can hear how we liked it and try it out for yourself!
Here's some interesting facts about Gluten Free eating:

78% think others don't understand what a burden it is to be gluten free
Only 10% are medically diagnosed
37% are self-diagnosing
They have an avid thirst for knowledge and look to multiple sources for information including friends/family, search engines, websites and stores
72% would go without or to another grocery store if they could not find Udi's
87% say that Udi's made them feel normal again

What are the benefits of eating a gluten free diet?

Wheat in general is a natural inflammatory so when you eat a ton of wheat, you may feel a little bit bloated, so any reduction in wheat will help alleviate those symptoms. We find that with a lot of people are sticking with the brand or eating gluten free just because they feel better.

But if you have celiac disease, your body doesn't have the ability to process gluten and you can't actually absorb the nutrients. So that actually has very long term effects! Udi's is a real solution for those who have celiac disease or gluten intolerance.

Are there any tips for families who want to cut back on gluten but not go completely gluten free?

We make simple substitutions in my family. So when we have pizza nights, I started using gluten free pizza crust instead of a wheat-based crust. There are some great gluten free pastas out there, so you can substitute gluten free pasta on spaghetti night. A lot of the time, no one notices a difference!

Are there things we should look for (other than wheat or gluten) on an ingredients list?

Most of the hidden wheat ingredients will be lower on the list. It will be things like emulsifiers or wheat maltodextrin. Most of these things are in salad dressings or soups as a thickening agent. You want to look at ketchup to see if there is any wheat-based maltodextrin on the label.

How do you make the transition to a gluten free diet for a child?

If you really think that it is an intolerance or celiac disease, you need to cut wheat cold turkey! But do it in a way that you are still giving your child their favorites. If they love pizza, just use gluten free crust. You can have your child play an active role in trying out new options to make sure that they are great-tasting substitutes!

Are you in restaurants?

We have been working in the food service arena for the past two years. Our hamburger and hot dug buns are at stadiums, Red Robin and most other hamburger joints carry our hamburger buns and we are just starting to get traction with our pizza crust. We are really working hard to make sure that there are gluten free options for people in restaurants!
You can find Udi's at national grocery stores. Sometimes it is in the bakery, sometimes it is in the frozen food section, depending on the product. Use their website store locator to find which grocery stores are carrying your products. Are you gluten free or do you know someone that is? Definitely give Udi's a try or tell them about Udi's. They will wonder how they survived living gluten free before finding Udi's!