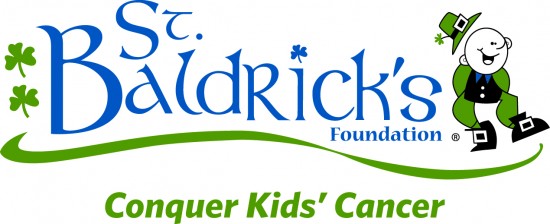 Last year my husband and son got involved with St. Baldrick's through Cub Scouts. I had heard of it but didn't know what it was before they did it. Last year I still didn't really GET it since they decided last minute to take part and we only donated enough ourselves so that they would both get shirts. This year we started early trying to get donations from others.
St. Baldrick's is committed to raising money to find a cure for cancer. They want to conquer kids' cancer because you never know who that kid will grow up to be. That child they save may be the person that cures cancer when they get older or solves some major problems in the world.
I knew a girl that had cancer of some kind when I was growing up, but I didn't really understand it all then. I wish I had my mom around still that I could ask about her and know more about what she went through. I do know more and more adults that are getting cancer and it's scary. I'm praying for a cure every day. I don't want my children to have to deal with it in either form: childhood or adult cancer!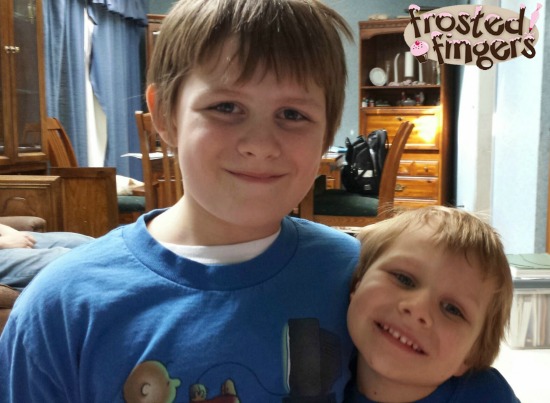 These are my boys before doing St. Baldrick's this year. Little Man decided that day to get it done. He was telling me weeks before that he didn't want to be bald. Now he's the most proud of his bald head. He sees people look at him and he proudly says "I raised money for St. Baldrick's!"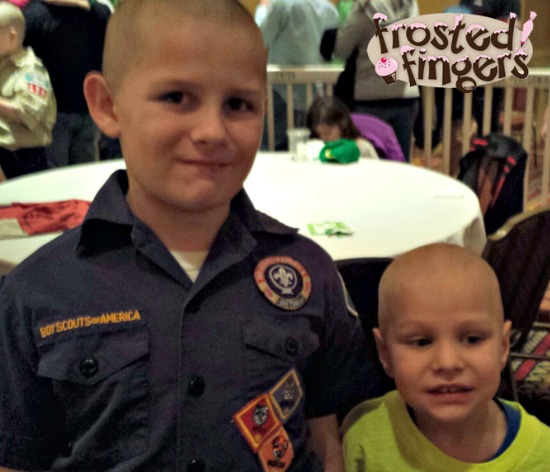 This is their after picture. The question I get the most is "do they have their summer hair cuts already?" It's still in the 30s most days here in Chicago, I wouldn't make their heads freeze without good cause! Little Man went with to Q's appointment at the doctor this week and the doctor asked why his hair was cut like that. Perhaps he was afraid he was going through cancer, but don't you think that his PCP would know?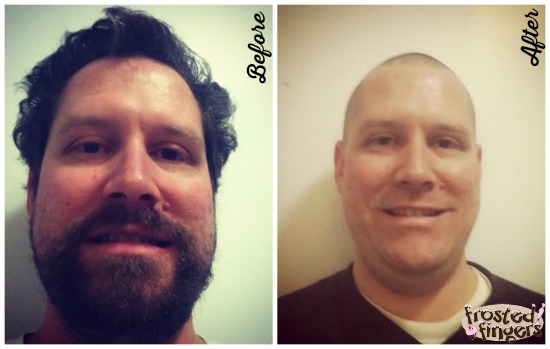 Buddy's goal this year was $175 and he surpassed it by raising $255. My husband's goal was $1000 and he only raised $645. However, our team, Pack 134 Cub Scouts, raised the most money at our event; coming in at $19,289. The event in our town raised $121,480 to help beat Childhood Cancer! Pretty amazing!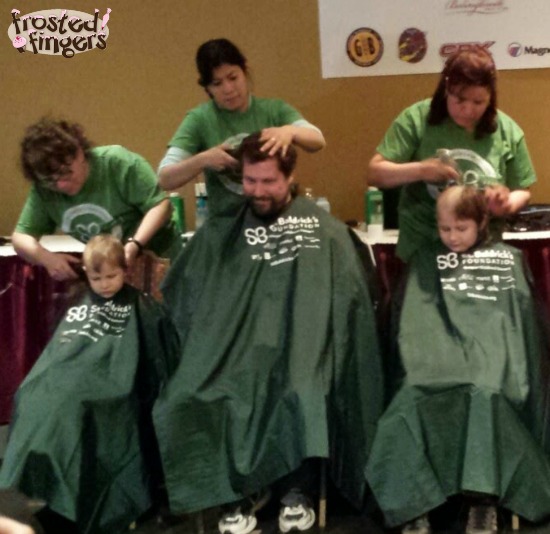 The event itself is like a big party. They have a bagpipe honor guard come in to post the colors and lead us in the pledge. They thank sponsors, have families come up that have dealt with cancer so you know who you're helping (some even give speeches), they announce the top fundraisers, and then line up to shave. There is also a ton of vendors to sell food and goodies with proceeds going towards the cause. There was a DJ playing music, which Little Man was having a blast dancing to.
If you have a St. Baldrick's event in your area, I encourage you to get involved. I almost shaved MY head and am still debating raising to shave it next year. If you'd like to still donate to our team, we can take donations up until the end of the year. It is tax deductible! Please consider donating to our St. Baldrick's team.
Have you ever participated in St. Baldrick's or do you know someone that has? Have you dealt with childhood cancer or know someone that has? Next year we'd like to dedicate our donations to someone.