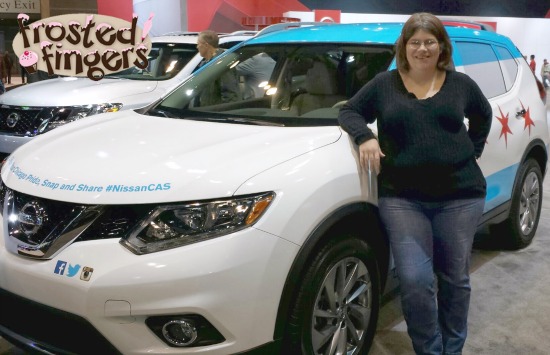 You may have heard that the Chicago Auto Show was here and ended last Monday. I got the chance to visit the show twice thanks to Women Driving Excellence and Nissan. My friend Kris Cain took this picture of me and when I posted it on Facebook I got a lot of compliments. I was 3 weeks postpartum at this point and it was the first day fitting back into my pre-pregnancy jeans. I couldn't believe it but was super happy to not have to wear my big panel jeans for the day!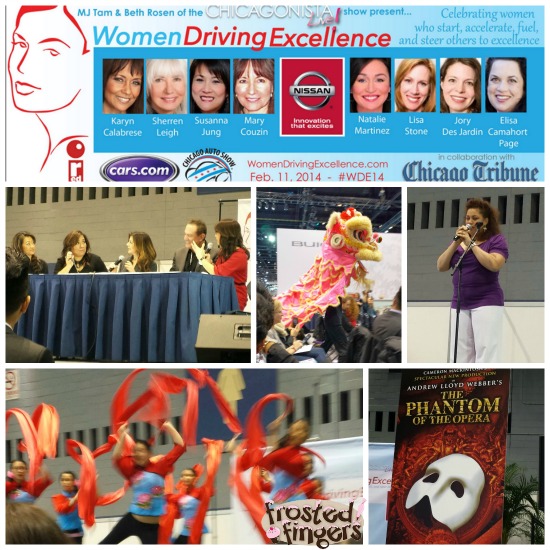 The first day I spent there I was there for the Women Driving Excellence event sponsored by Nissan. The women from Chicagonista Live chose 8 women to receive the WDE awards for 2014. Before that, though, we had a performance by the St Therese Chinese Catholic School for Chinese New Year. Little Man would have loved to see that as he was begging me to go to a Chinese New Year party. They went on to honor all the award winners had a "Stretch your Reach" sesson with Andrea Metcalf. We then we had a quick one song performance of a song from Phantom of the Opera from Broadway in Chicago. (Video below… sorry if it's shaky, I was holding BabyQ!)
After that we got to watch a
ChicagonistaLive
show. They had a former Olympic medalist
Nancy Swider-Peltz
and the founder of
Chicago Chocolate Tours
 as guests. To wrap up the day we had a great performance by
Miss Lori
!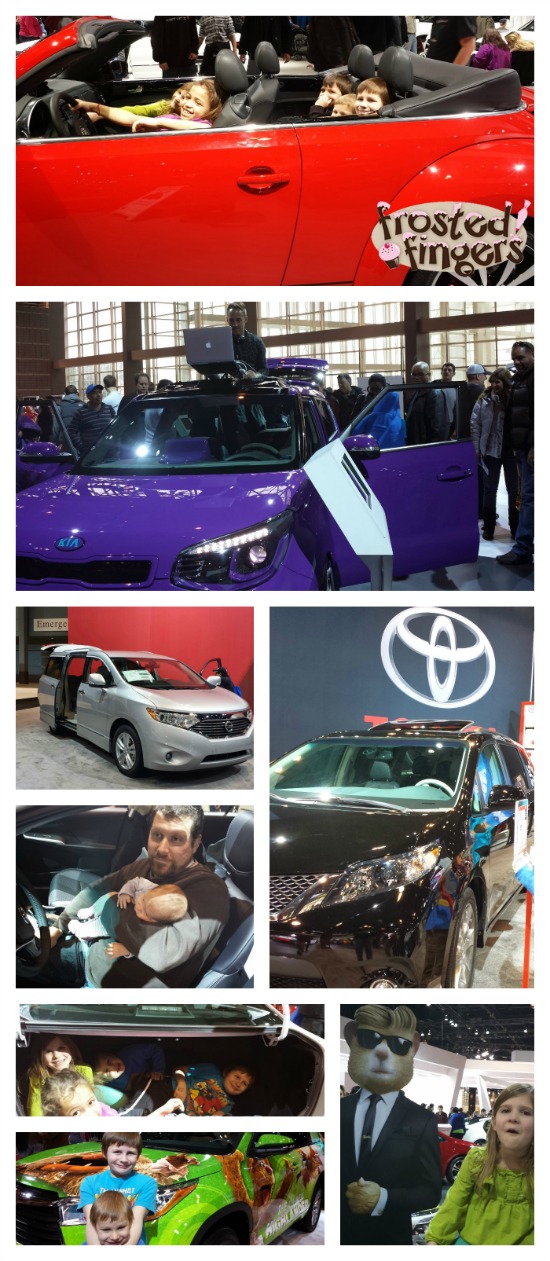 The next time I went to the auto show, we went as a family. It was SO crowded on Saturday! People really don't pay attention to where they're going and you have no idea how many times I almost ran someone over with my stroller! The kids had a great time checking out all the new cars. Their thing was seeing if they could fit everyone in the trunk space of the car we were checking out. My husband and I were looking for two different types of cars since both of ours are coming up on needing replacing. We need a good family vehicle, which I'm interested in the Toyota Sienna. We also need something that gets great gas mileage for him. I'm not sure what really caught his eye yet. My sister-in-law has a family of 8 so far and I told her about the Nissan NV 12 Passenger van that they had at the show. As of right now it would fit all of the grandkids in it. BabyQ is #11! Overall we had a good time checking out all the new cars. It's definitely too much walking for a woman that is only 3 weeks postpartum, though! I was so sore after walking that day. I wished I would have had my FitBit on so I could have had an idea of how much I walked.