I love fried chicken but am afraid of frying in the oil. I got the Philips AirFryer to try out and these bbq chicken legs are the second recipe that I've tried in it. It is an awesome appliance! The Philips AirFryer
makes awesome fried foods without using oil! There's no more popping oil to burn yourself on! You just put your food in the Airfryer basket, set the temperature, and time, and let it go. (You give the food a shake once halfway through to make sure it doesn't stick to the basket.)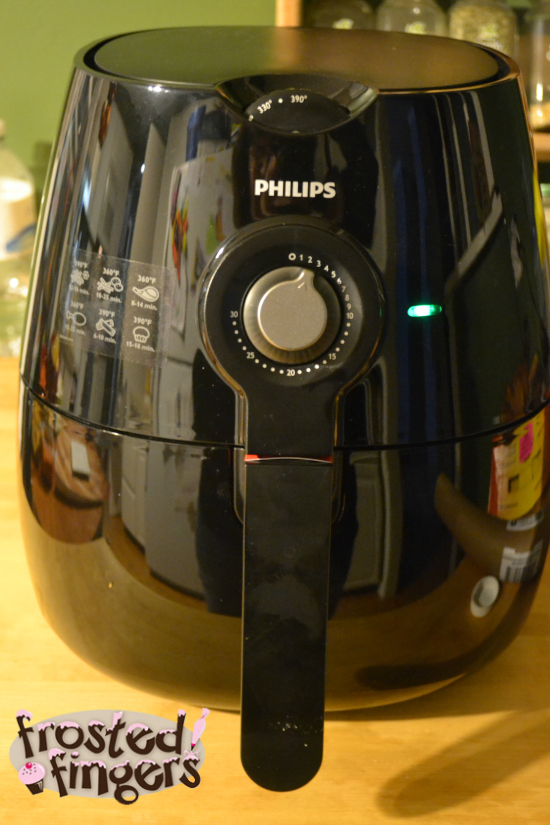 I was trying to find a recipe yesterday to make some breaded chicken wings in the fryer and there really aren't any out there yet so I tried coming up with my own. This recipe is good as it is, but it didn't give me the coating I was really looking for, so I will definitely try again. Just an FYI, this recipe creates quite the mess while cooking because the flour comes out of the top of the airfryer creating a nice white coating of things in your kitchen. It's now snowed inside as well as outside of my house! 🙂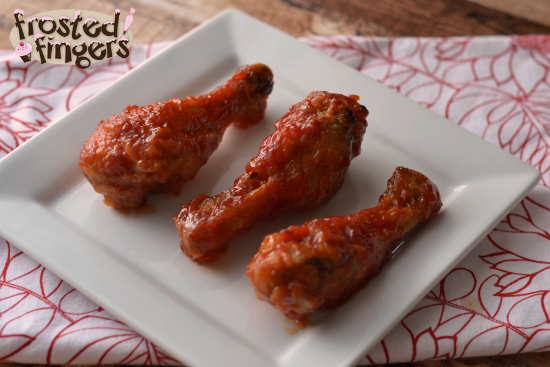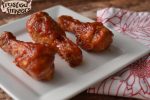 Air Fried BBQ Chicken Legs made with the Philip's Airfryer
Ingredients
Family Pack Chicken Legs

2

cups

Flour

1

teaspoon

salt

1

teaspoon

pepper

2

cups

ketchup

2

cups

brown sugar
Instructions
Mix flour, salt and pepper in a gallon size bag.

Toss chicken legs in the flour mixture until well coated.

Place up to six legs in your fryer basket.

Set fryer to 360 and 22 minutes and place basket in fryer. (For your first basket of legs add an additional 3 minutes to the time because the fryer hasn't been preheated.)

Halfway through make sure you take your basket out and give it a quick shake to keep the legs from sticking.

While your legs are in the fryer, take the ketchup and brown sugar and put in a pot in between low and medium on the stove and mix with whisk until well combined and warm.

As your legs come out of the fryer, coat in the sauce and place on a sprayed cookie sheet. Preheat oven to 350.

Once all your legs are out, put legs in the oven for 10 minutes to get them all nice and hot again.

I finished mine off under the broiler on low for about 3 minutes as well, but that's not necessary.
I REALLY loved this recipe. I couldn't get enough of the legs last night and I am NOT a chicken on the bone fan, at all! I was going to do wings originally but I wanted something with more meat on the bone so I didn't have to work as hard. I loved the way it turned out (minus the mess!)
I really like working with the Airfryer. The basket is very easy to clean and is dishwasher safe. I like that my foods come out as if fried but don't need all that oil to be added into it. It's a little pricey, but if you like your foods fried, I would definitely recommend this! Keep an eye out for a recipe for cheddar bacon croquettes coming soon! Don't forget to check out my air-fried Eggplant Parmesan recipe as well.
Note that this post may include affiliate links where I get paid if you purchase through my link. It does not cost you anymore money but it helps me to keep my blog going. Thank you.