Last week I was given a chance to review a Cadillac Escalade. All opinions are my own and my own "payment" was a full gas tank. 🙂 Wow, this SUV is HUGE! This was week three after having my c-section and climbing into this monster was a little difficult! (As well as lifting the baby seat up into the backseat.) This "car" definitely has style, though! It came with 3 DVD players, XM Satellite Radio (which I love), heated front seats and steering wheel, and so much more. I definitely didn't want to give it back with the winter we've been having and being able to slip into a nice warm seat instead of freezing my behind off every time I have to drive somewhere. Plus with the tires and all wheel drive, I was not afraid to drive it in the snow and ice last week.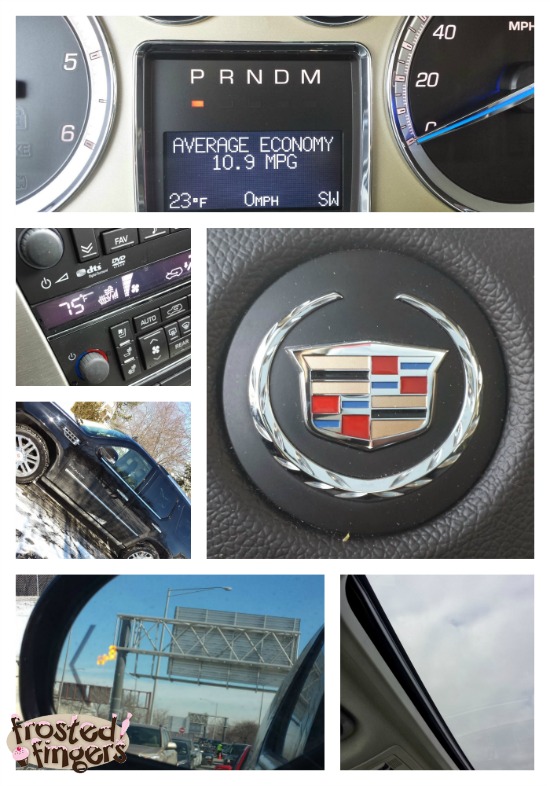 One of the features that was very nice was the blind spot indicator on the side-view mirrors so that you know there's someone next to you that you can't see. There was also a backup camera which helped me immensely in the McCormick Place parking garage for the Auto Show. It let me know by video and beeping at me that I was getting too close to the car behind me. Of course, having a sun roof is fun! Some more positives was that the Escalade had a third row of seating so I was able to fit all four of my kids in the car comfortably. I also liked that the second row had bucket seats so that the kids could walk through the middle of the seats instead of having to climb over the top of a bench seat, which would ruin your car in the long run.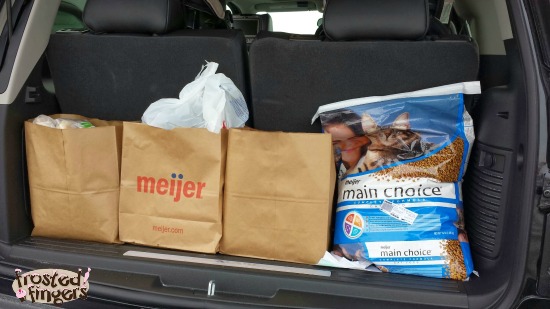 A few of the things I was not happy about: The cargo space in the back will only fit 4 paper grocery bags across when the third row is up. Obviously, if this were our family vehicle, that third row would be up all the time. When I put my stroller in the back, just a normal, run of the mill- travel system type, it overlapped into the plastic area of the cargo space, meaning it almost did not fit. Another downside is the fuel economy. The specs show 14 city and 18 highway. I was getting an average of 10.p MPG according to the Escalade's information system. It also seemed like a pretty bumpy ride while driving for a luxury vehicle.
Overall, my family really enjoyed driving around the Escalade for the week and the kids kept asking if we could keep it. Unfortunately, the price of a Cadillac Escalade is way outside of our family's budget. The one we drove around last week was priced at $84,065! That's a house! I joked that we were driving around a house the whole week and if we wanted one that we'd have to live in it. For more information, please visit Cadillac. Also keep an eye out next week for my experience at the Chicago Auto Show.