This is a guest post written by Sara from SensiblySara.com
When I was in high school I raised a pig. His name was Gus-Gus (like the mouse from Cinderella).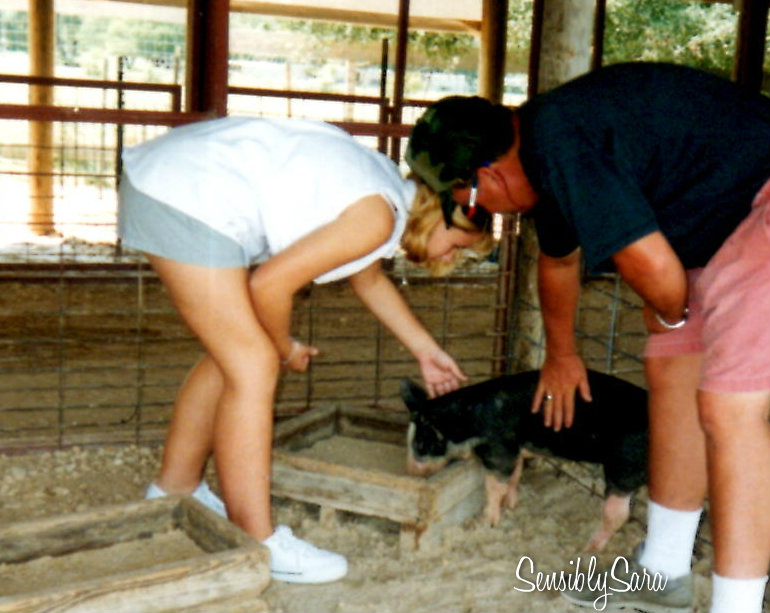 Raising a pig was quite the experience! Pigs are stinky and dirty but loving and obedient. Their noses are firm but squishy and oh, so cute! And there lies my inspiration for these fun creations – Piggy Nose Cupcakes!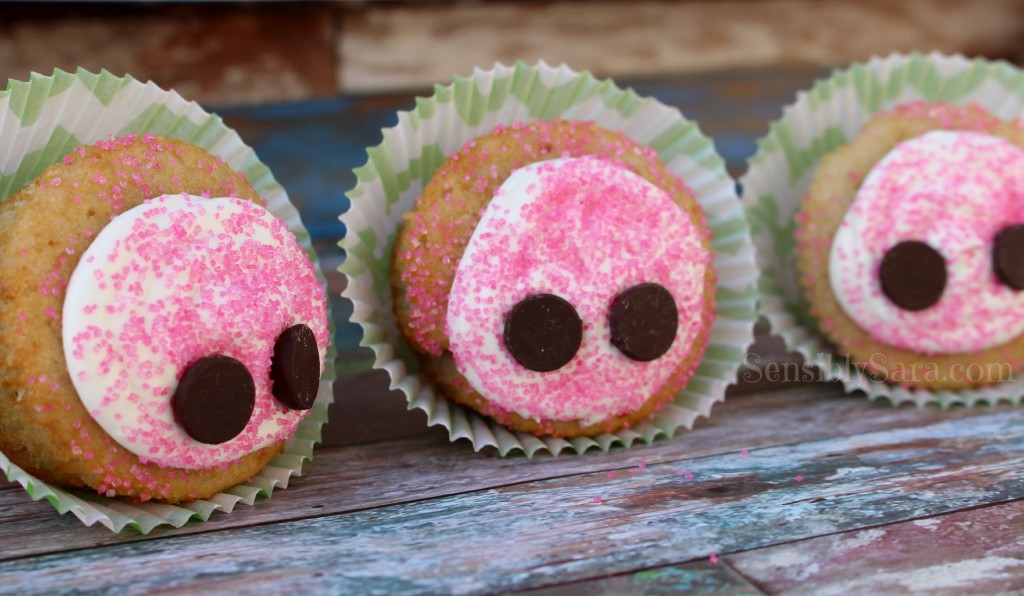 Grocery List:
pink sprinkles
chocolate chips
marshmallow fluff
butter
vanilla
powdered sugar
white cake mix
milk
eggs
pomegranate (optional)
To start – make cupcakes.
Pomegranate Cupcakes
1 box white cake mix
2/3 cup melted butter
4 eggs
1 cup milk
1/4 cup pomegranate juice (I blended mine from the fruit)
Mix all ingredients together until well blended.
Bake at 350° for 20-25 minutes.
Then make (or buy) white frosting. I used marshmallow frosting.
Shake pink sprinkles onto the frosting and push two chocolate chips (tip side down) into the frosting.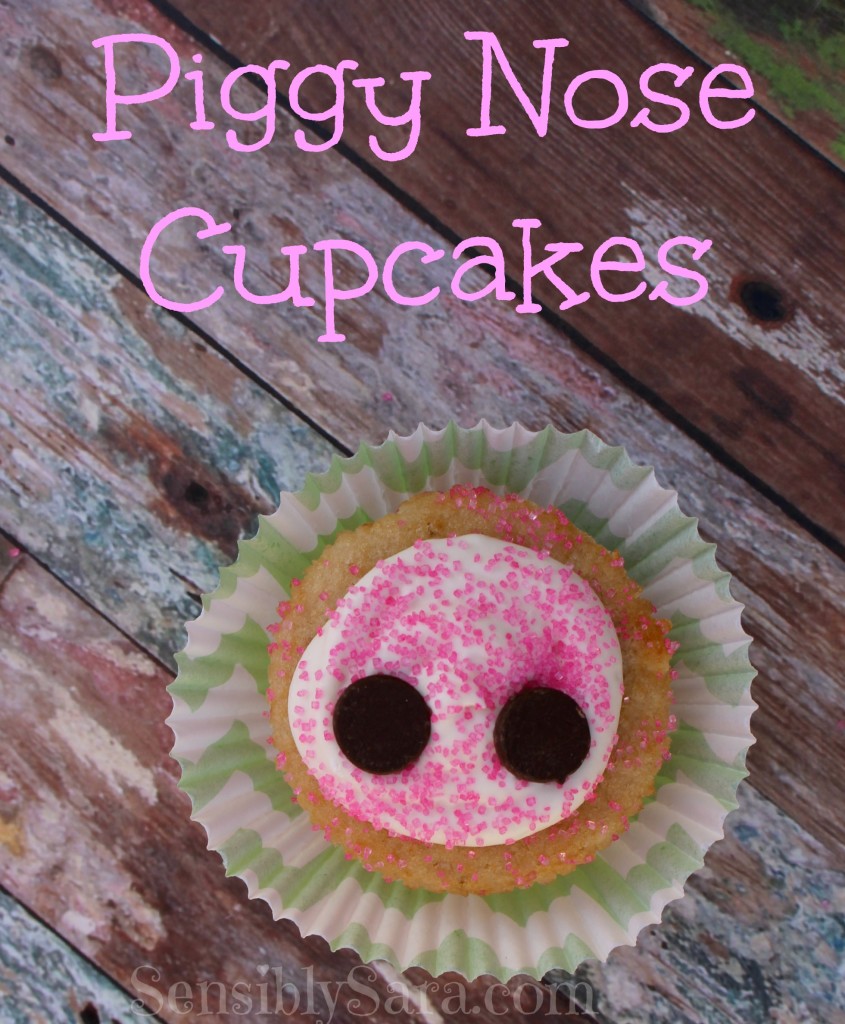 So easy & quite tasty!
ENJOY!