This past weekend, while it wasn't scheduled to be super busy, seems to have become that way! Friday night we had piano lessons and normally go out to eat with Grandma and Grandpa after, but they decided to eat at home that night. We couldn't decide what to do for dinner so we ended up taking the kids to AKI Japanese Hibachi. Monkey was not too thrilled about the fire on the grill; she was pretty scared. The kids weren't all that fond of the food, but Buddy really enjoyed the chef cooking in front of him and even caught a piece of broccoli in his mouth when the chef was doing tricks.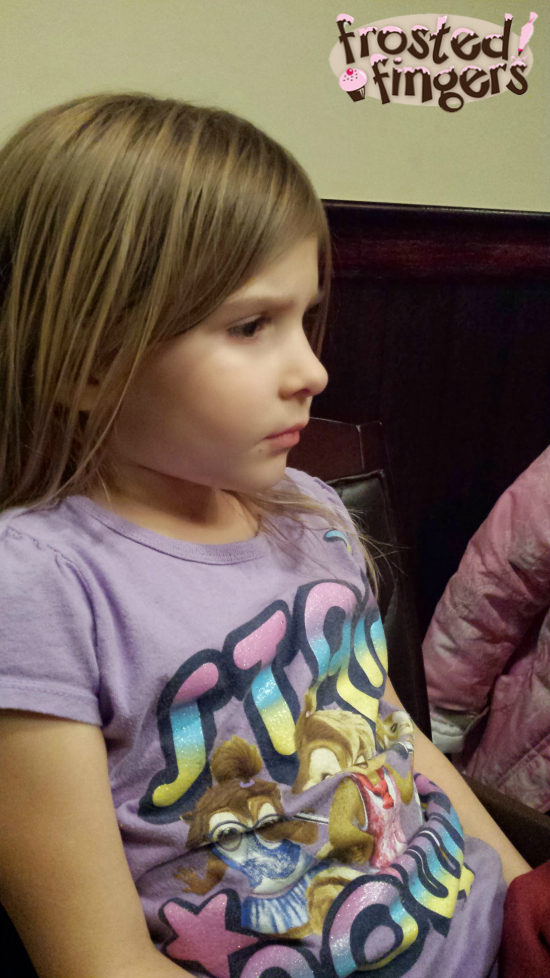 Saturday was a day at home for the kids and I. I had felt like baking all day Friday, so I finally made my way into the kitchen on Saturday. I got all my dishes done and made two batches of cookies.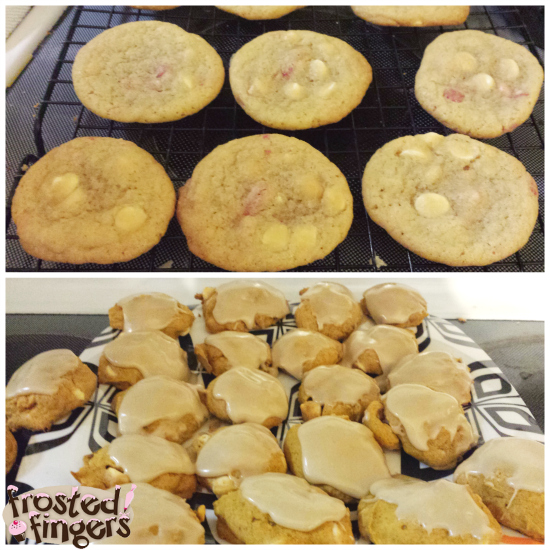 I made pumpkin white chocolate chip cookies and peppermint white chocolate chip cookies. The peppermint are my favorite from last year. I also ended up making two dinners because the kids were begging us for macaroni and cheese with crackers on top Friday night and I didn't want to cook so we promised it to them the next night. I also made sweet and sour meatballs from scratch and peanut butter rice noodles for dinner for us. That was a long time in the kitchen!! After all that, we had my husband's parents and his brother and girlfriend over to play cards. His parents left around 11, but his brother and girlfriend didn't leave until 1:45 am. I can't remember the last time I saw 2 am when it wasn't just to get up to use the washroom! LONG DAY! 🙂
Sunday I started off back in the kitchen because my husband asked me to bring Pumpkin Bread Pudding to my nephew's baptism party later in the day. I got that made and we went to Mass. We came home for lunch instead of doing the normal Taco Bell. We came home to tornado warnings all around us and in the middle of all of that I managed to pull off a batch of Deviled Eggs for the party as well.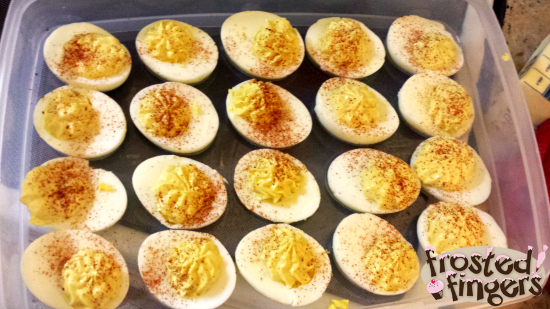 We safely made it back to the church for the baptism and then headed over to the party afterwards. We enjoyed just hanging out while someone else made the meal for once. It was nice to just sit and visit. I ended the long weekend just cuddling with my cutie nephew.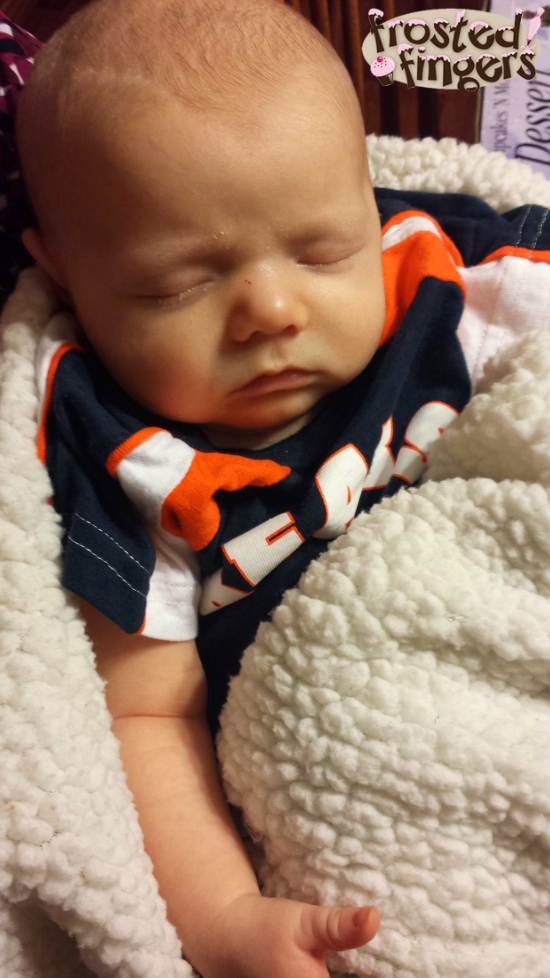 What about you? Did you have a busy weekend like us? I have another one coming up this weekend… in fact, I don't know when the next non-busy weekend will be!