Note: I participated in a campaign on behalf of Mom Central Consulting (#MC) for Jif. I received a promotional item as a thank you for participating.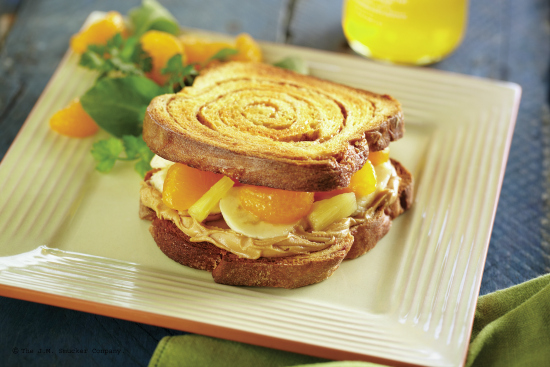 Sandwiches in my house are a staple. We don't get fancy with them, but they're eaten almost daily by at least one person in our house. Monkey changes which is her favorite sandwich daily; sometimes it's peanut butter and jelly, sometimes just peanut butter, but I think right now her favorite is ham and turkey. Buddy likes meat sandwiches. He normally likes ham and turkey but for the longest time loved pepperoni and salami. Little Man is simple; he likes peanut butter and jelly. If the kids don't make their own sandwiches in the morning for lunch, then he asks me for a PB&J every day. I grew up eating grilled cheese with peanut butter on it. Sounds weird, but I liked it. I can't imagine trying one now, though!
Now through November 8th, Jif Peanut Butter is running their Most Creative Sandwich Contest – challenging families across the country to create an original sandwich recipe that includes two tablespoons of your favorite Jif products! Parents and children with 6-12 can submit their original sandwich for a chance to win a $25,000 college fund and a trip to New York City! The sandwich shown above was one of the finalists from last year and it's called the Tropical Fantasy. I bet my kids would really like it.
Why don't you head over and enter now before the contest ends on 11/8, be sure to read the entry rules first too! http://www.jif.com/Promotions/Most-Creative-Peanut-Butter/. Don't forget to share with me what your favorite sandwich is.